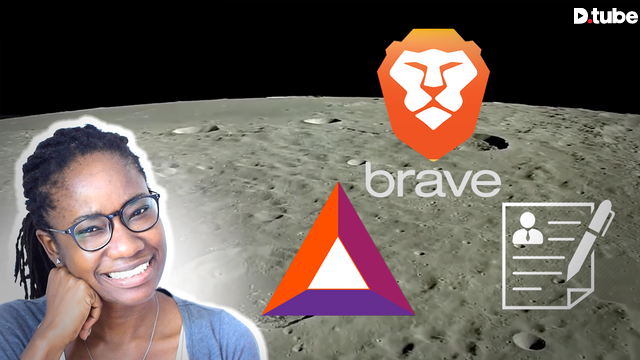 ---
Brave, a privacy-focused browser headed by Brendan Eich, is the creator of the Basic Attention Token (BAT), used in the Brave browser to monetize an attention economy that is fair to creators, advertisers, and users. Brave uses a third-party wallet service called Uphold to facilitate this process. They are now requiring KYC (know your customer information requests) for creators to receive rewards and withdraw BAT tokens to external accounts. Is this possibly the horribly inevitable future of peer-to-peer exchange of value??
Thanks for watching!
Links:
https://beincrypto.com/brave-users-up-in-arms-over-mandatory-kyc-for-bat-withdrawals-to-external-addresses/
https://community.brave.com/t/brave-rewards-user-wallets-a-significant-update/72340
https://www.cryptopolitan.com/brave-users-face-forced-kyc-on-external-bat-withdrawals/
---
Credits:
Music is either

Music by: Sirius Beat - The Cosmos

Background video is either images from the Hubble telescope or

Recorded by the SELENE Lunar Orbiter - images are copyright JAXA / NHK
SELENE , better known in Japan by its nickname Kaguya, was the second Japanese lunar orbiter spacecraft following the Hiten probe]
Produced by the Institute of Space and Astronautical Science (ISAS) and the National Space Development Agency (NASDA), the spacecraft was launched on September 14, 2007. After successfully orbiting the Moon for a year and eight months, the main orbiter was instructed to impact on the lunar surface near the crater Gill on June 10, 2009.
https://icon-library.net/icon/form-icon-png-15.html
---
Tips are welcome!
Particl: SPH1WAYtbWSLsXvnoNWoUTwRKDqkXEay9iHVcwfsj7pTvKwobBY4SgAcKJGoFXXRArV2Fvcnug6aBEbDjsXEvM19P86uV7oi5qbjzz
Bitcoin: 1GXgFVuXFBcdYiw23EsRyLHRqBxnU2FKUj
---
Find me elsewhere:
https://desi-rae.com
http://justthinkingoutloud.tv/watch
---
▶️ DTube
▶️ IPFS