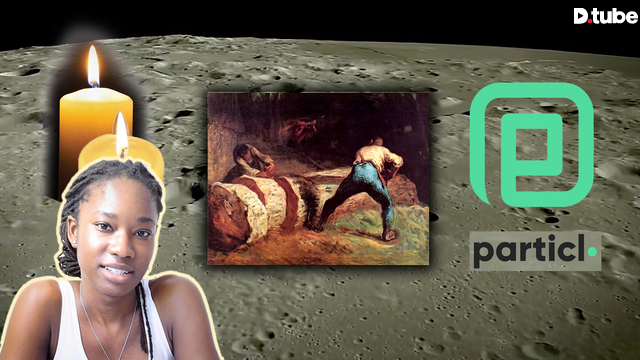 ---
If a tree falls in a forest... a tribute to Particl.
The Particl Project is releasing the mainnet version of the decentralized marketplace that they have been working on for many years. Let's see how that goes! At https://particl.io
---
Credits
Painting by Jean-François Millet (1814–1875) Title in German: Waldarbeiter beim Holzsägen
Music by: Sirius Beat - The Cosmos

This video was recorded by the SELENE Lunar Orbiter - images are copyright JAXA / NHK
SELENE , better known in Japan by its nickname Kaguya, was the second Japanese lunar orbiter spacecraft following the Hiten probe]
---
Tips are welcome!
Particl: SPH1WAYtbWSLsXvnoNWoUTwRKDqkXEay9iHVcwfsj7pTvKwobBY4SgAcKJGoFXXRArV2Fvcnug6aBEbDjsXEvM19P86uV7oi5qbjzz
Bitcoin: 1GXgFVuXFBcdYiw23EsRyLHRqBxnU2FKUj
---
Find me elsewhere:
https://desi-rae.com
http://justthinkingoutloud.tv/watch
---
▶️ DTube
▶️ IPFS