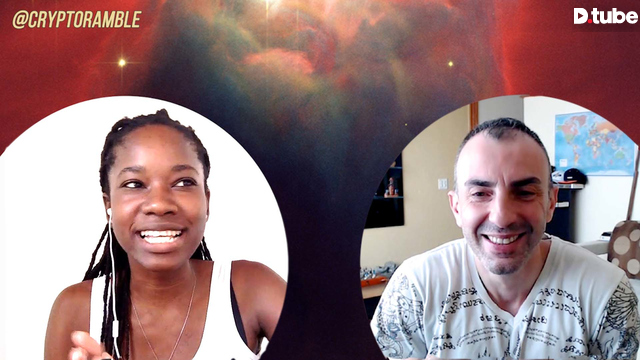 ---
(Quote taken without context). An interview with Tone Vays on his controversial opinions on altcoins, privacy coins, Bitcoin's purpose and possible evolution, with host Desi-Rae from Crypto Ramble.
My twitter: https://twitter.com/CryptoRamble
Tone's twitter: https://twitter.com/ToneVays
Get my Privacy Coin Guide book: amzn.to/2NVb6Zp
#bitcoin #crypto #tonevays #altcoins
---
Credits:
Music is either

Music by: Sirius Beat - The Cosmos

Background video is either images from the Hubble telescope or

Recorded by the SELENE Lunar Orbiter - images are copyright JAXA / NHK
SELENE , better known in Japan by its nickname Kaguya, was the second Japanese lunar orbiter spacecraft following the Hiten probe]
Produced by the Institute of Space and Astronautical Science (ISAS) and the National Space Development Agency (NASDA), the spacecraft was launched on September 14, 2007. After successfully orbiting the Moon for a year and eight months, the main orbiter was instructed to impact on the lunar surface near the crater Gill on June 10, 2009.
---
Tips are welcome!
Particl: SPH1WAYtbWSLsXvnoNWoUTwRKDqkXEay9iHVcwfsj7pTvKwobBY4SgAcKJGoFXXRArV2Fvcnug6aBEbDjsXEvM19P86uV7oi5qbjzz
Bitcoin: 1GXgFVuXFBcdYiw23EsRyLHRqBxnU2FKUj
---
Find me elsewhere:
https://desi-rae.com
http://justthinkingoutloud.tv/watch
---
▶️ DTube
▶️ IPFS