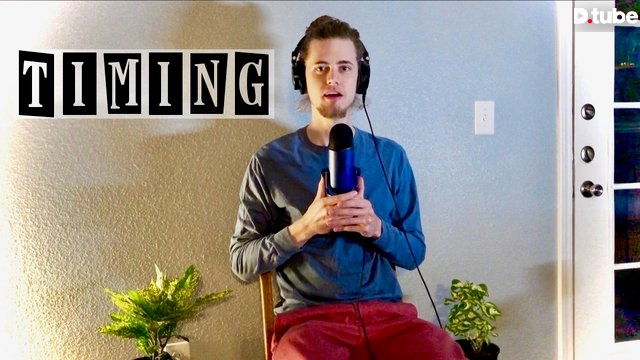 ---
Hey everyone! This video's a quick update and an impromptu talk about the timing of events in life, especially ones we care about and think we know the best way they should happen. Often, the universe does not give a whit about how we think things should go, because they will happen how they NEED to go, instead.
Because of the technical issues I'm having, I'll release this video on @dtube and YouTube simultaneously. I want to keep the momentum going and make it a consistent habit, like I did with writing poetry back in June 2017. I really enjoy the video format because so many people are visual learners.
Hope you're having a great day and don't forget to leave a comment about a time the universe's timing was different than you expected it to be!
---
▶️ DTube
▶️ IPFS