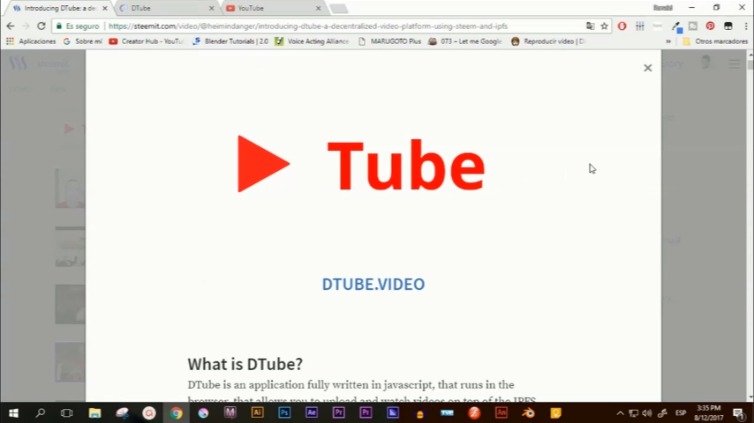 Watch Using DTube: A decentralized video platform that uses the STEEM Blockchain video on DTube
---
Hi Steemians I came across the Trending Post:
https://steemit.com/video/@heimindanger/introducing-dtube-a-decentralized-video-platform-using-steem-and-ipfs
and as I am a YouTuber myself I decided to give it a try. It´'s integrated with the STEEM BlockChain meaning that you can actually get rewards from your uploads.
In this video I´'m navigating through the site which requires no registration as you can just start using it with your Steemit username and posting key.