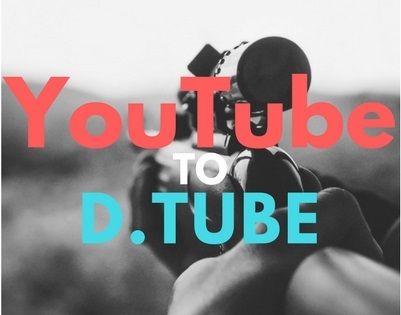 You remember the other month when YouTube started to demonetize the smaller guys creating content there? We got together and made as many of those content creators aware of Steemit and D.Tube.
Well, I am sure you are aware that they are now banning gun demonstration and similar videos.
As a firm believer in property laws and freedom, I agree that YouTube can have whatever content they want on their platform. This is how the free market works.
When one service provider FUCKS UP (like YouTube is doing) it creates the opportunity for the competitors to gain that market share...
Let's make that D.Tube and Steemit!
---
I have commented on numerous YouTube gun channels. My comment will probably just get overlooked as these guys have millions of subscribers. But if we ALL do it, they will see it. Some might be curious and sign up. Viewers might check out Steemit and D.Tube.
So go on and make these people aware of D.Tube!
---
IraqVeteran8888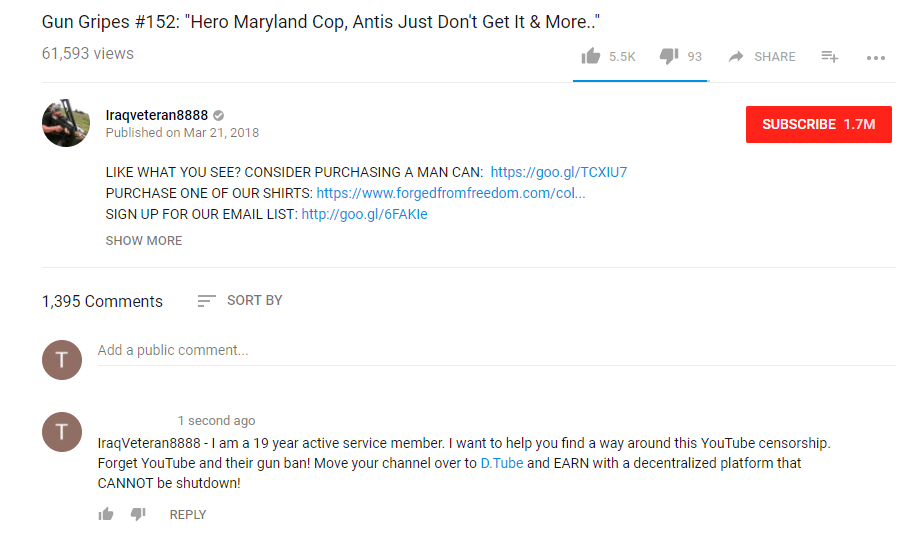 ---
Hickok45
---
The Yankee Marshal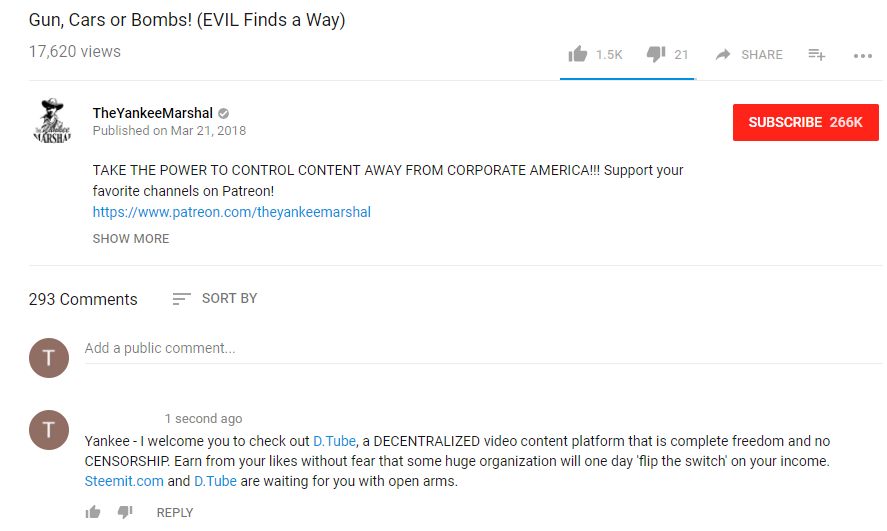 ---
Nutnfancy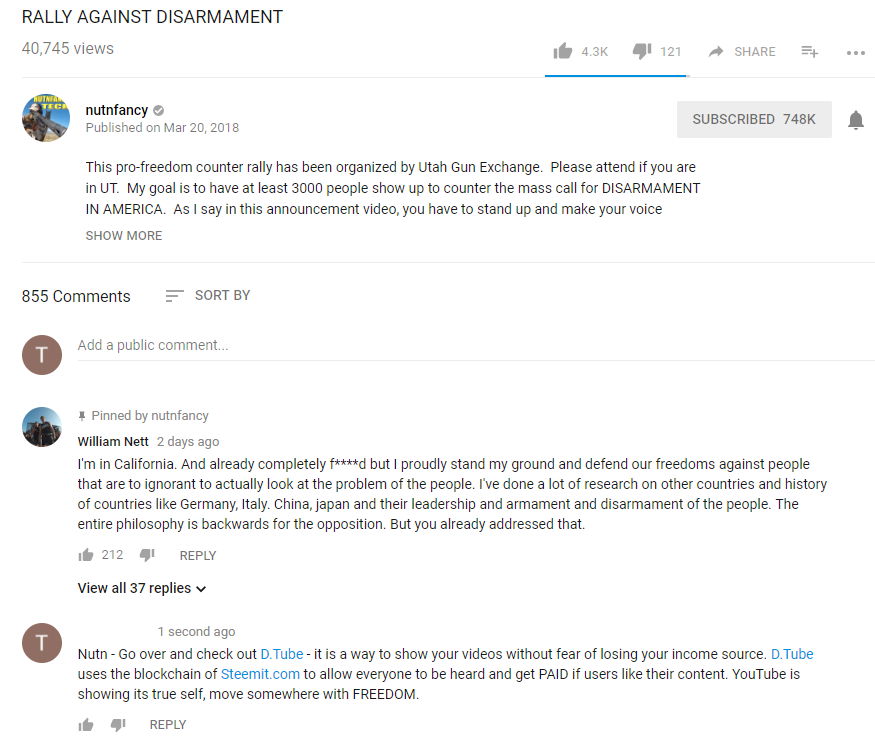 ---
Sootch00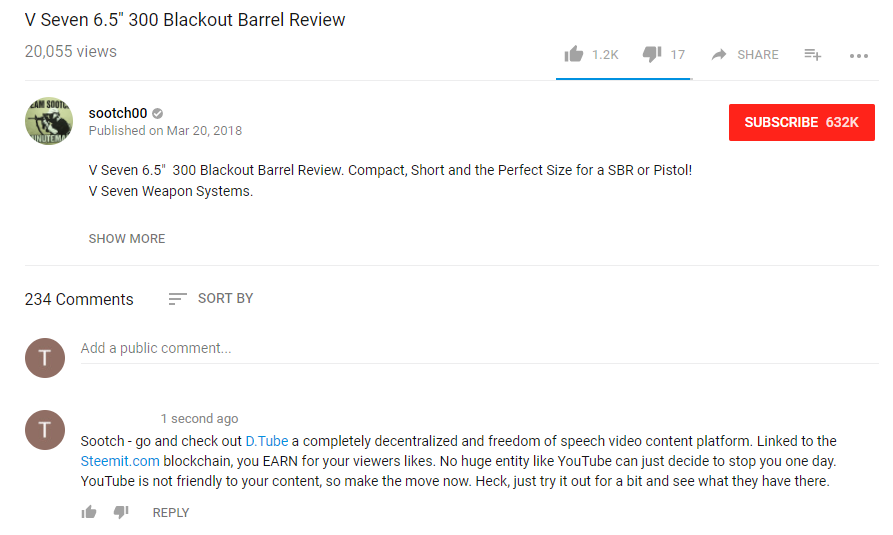 ---
Military Arms Channel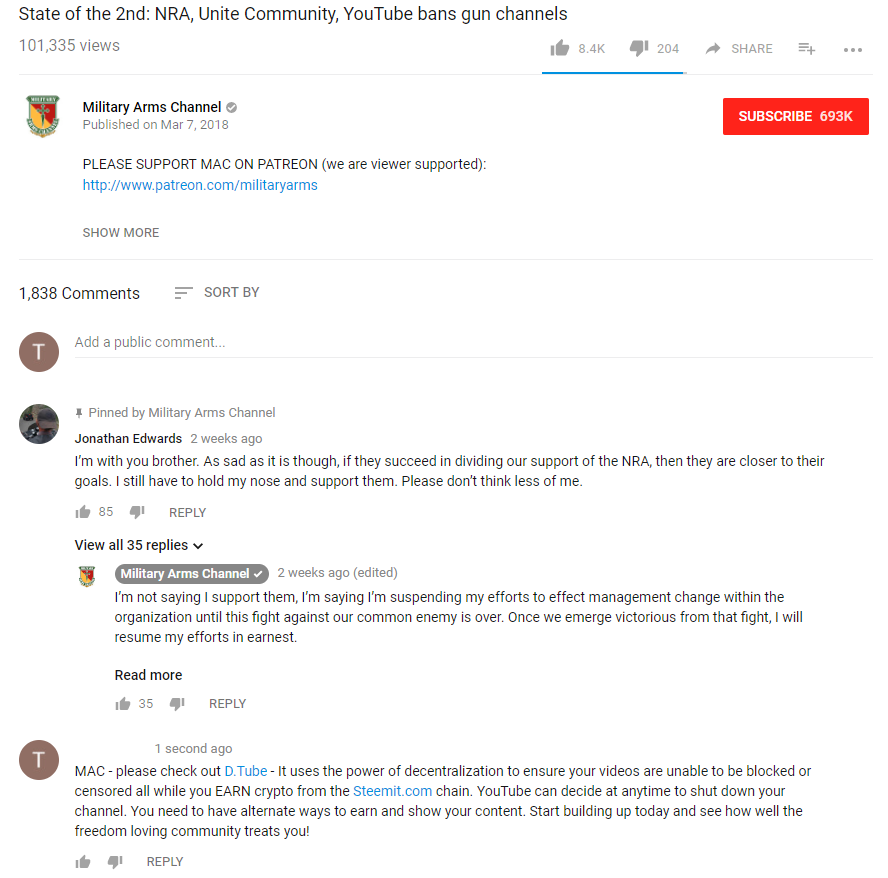 ---
Demolition Ranch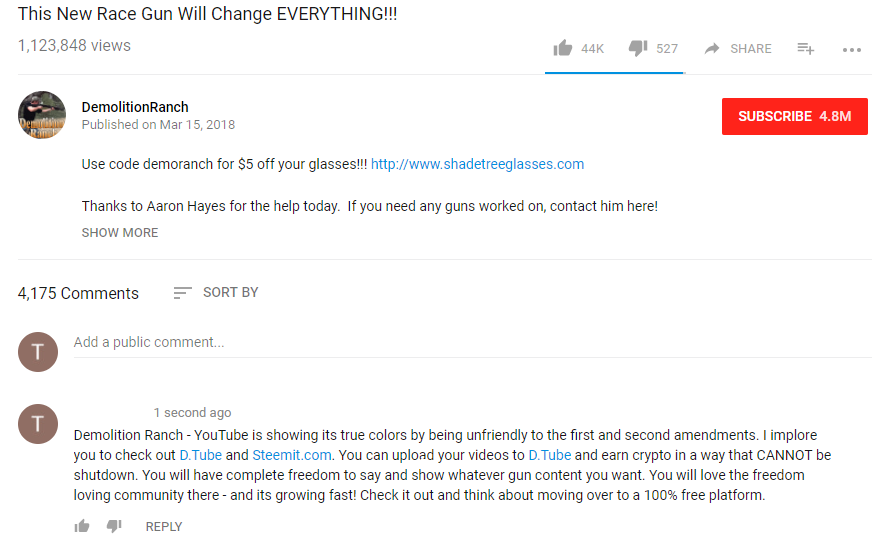 ---
Colion Noir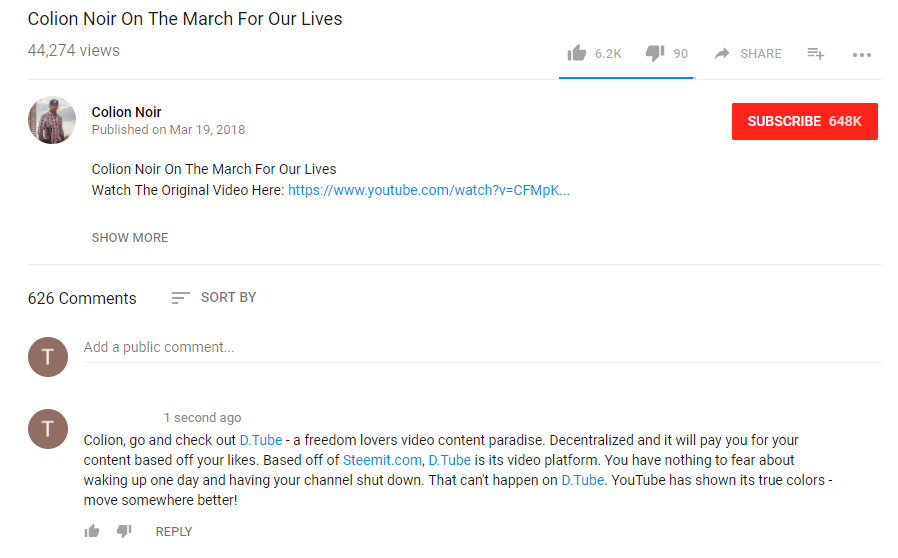 ---
Go& Recruit!
Spread the word. Leave comments about D.Tube! If there are too many comments about Steemit and D.Tube, it will not be ignored - they WILL go and check it out.
Hopefully they will stay and join our platform. The more users, the more demand for STEEM, the more STEEM will be worth.
I linked a few of the more popular channels, but if you know of others go ahead and tell those content creators about D.Tube as well. Then leave a comment below with their channel name so we can all go leave a message there.
Together we can show them what true crypto FREEDOM is all about.
Please ReSteem this post for community awareness