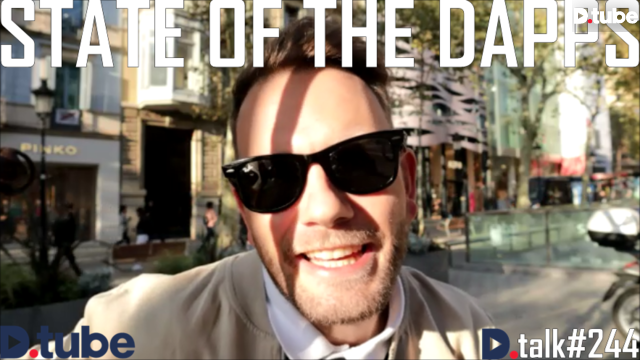 ---
https://www.youtube.com/watch?v=3_BA_4DuSUg
Hi D.tube family.
So today, 08/11/2019 I will bring you today's report of THE STATE OF THE DAPPS - https://www.stateofthedapps.com
Today in total there are 2101(-36 Dapps) Dapps on 10 different blockchains available.
Let's get into the numbers!
Here are the STEEM Dapps in the Top 50: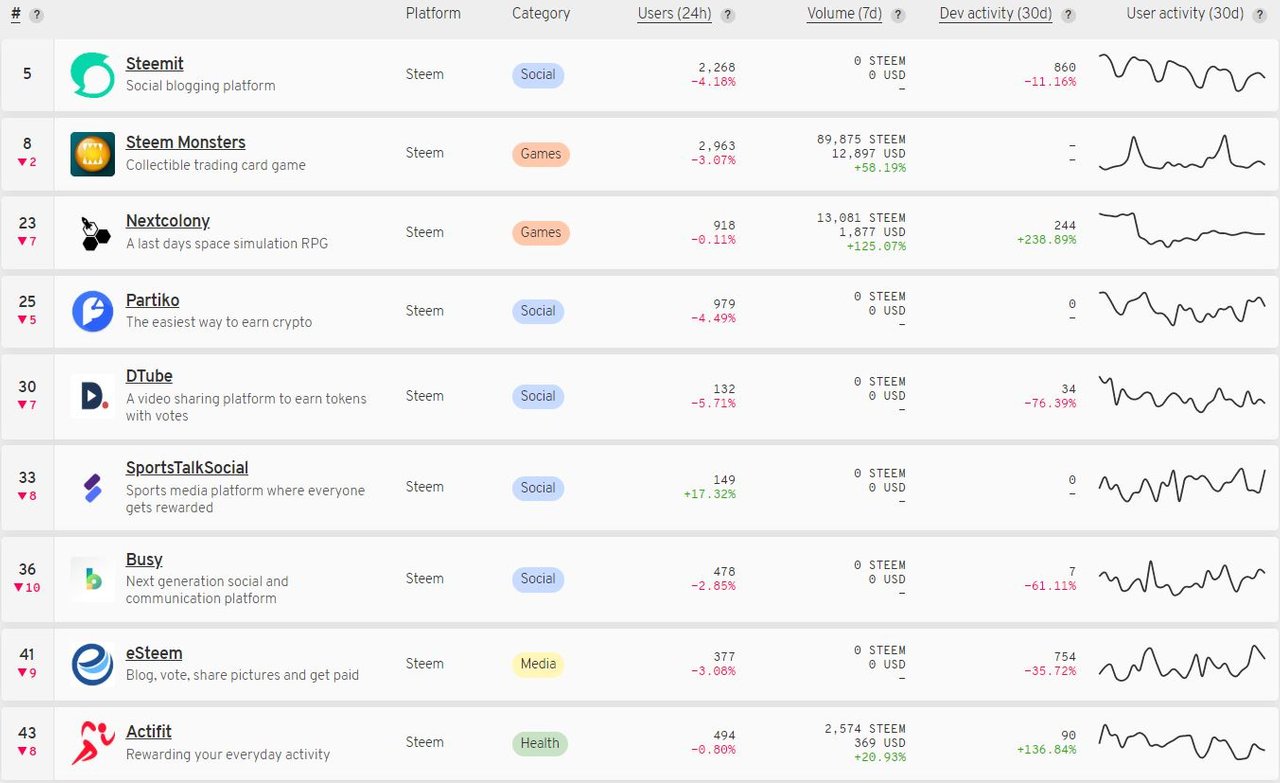 Steemit: https://steemit.com - @steemit
SteemMonsters: https://steemmonsters.com - @steemmonsters
NextColony: https://nextcolony.io/ - @nextcolony
D.tube: https://d.tube/ - @dtube
Partiko: https://partiko.app - @partiko
SportTalkSocial: https://www.sportstalksocial.com/ - @
sportstalksocial
Busy: https://busy.org/ - @busy.org
eSteem: https://esteem.app/ - @esteemapp
Actifit: https://actifit.io/ - @actifit
Steemhunt: https://steemhunt.com/ - @steemhunt
Standing of @dtube in the ranking: #30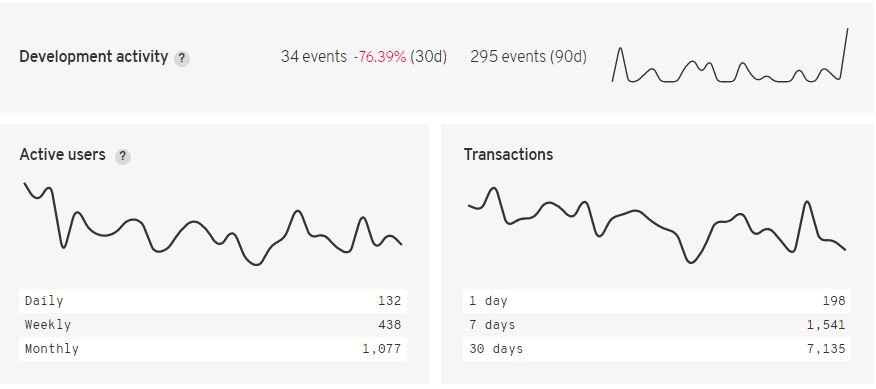 Here the charts about active users: daily 132 transactions: daily 198
Thank you for watching and have a wonderful day.
Love from Barcelona
---