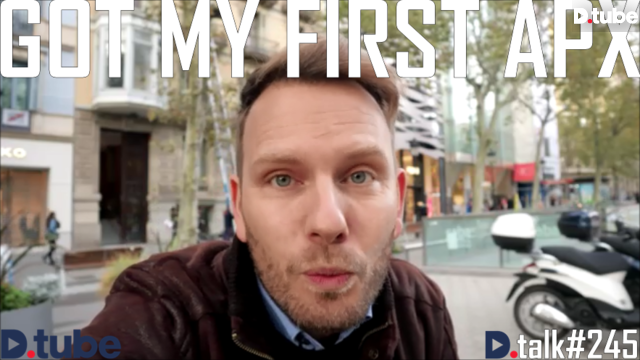 ---
https://www.youtube.com/watch?v=WNhKAJWyCcA
Hi D.tube family.
Happy Monday, hope you had a relaxing weekend.
This week I want to start talking more about @appics.
I love the app on my phone, think the wallet is an amazing feature to get people into real engagement over the content.
To show my commitment, I bought my first #apx last Friday on Steem Engine. Let me tell you how that was.
Thank you for watching and have a wonderful start into the week.
Greetings from Barcelona
---