Welcome to my Hebrew reading & language series.
Genesis 10:1-7
Has anyone heard of Magog, Tubal or Tarshish? How about the Ashkenazi Jews?
Well today, we are running across the nations that came from the sons of Noah including the names above, which are very prominent in prophecy.
The reading today may be dry because it speaks of who was the son of who but there is some other information present. For example, the sons of Gomer had turned into the coastland peoples that spread through the lands each with their own language.
Next week we will read about Nimrod. From his name to his reputation, he was a legend. If you have some time, just search the name on your favorite video platform. You will need time to even skim the commentaries on him.
Please have a look and repeat the words after I point and read. See you in the comments section.
---
Today's reading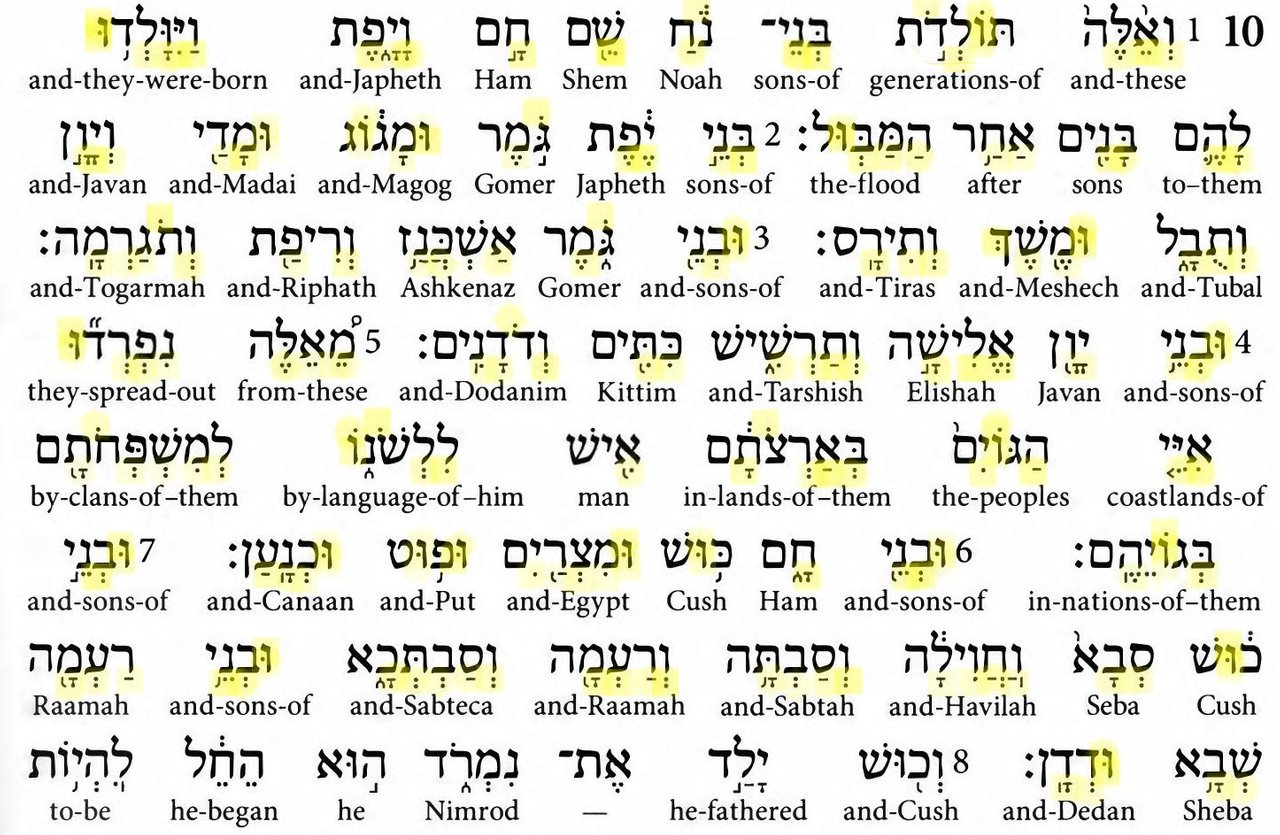 Here are the links
Please hit the DTube video link below and read the above passage with me in Hebrew.
---
▶️ DTube
Info on each letter starting at the beginning
If you are just starting, my lessons are all here starting at Alef, adding vowels (the dots and lines) as we go. I explain the meaning of each letter and its numerical value. Just go to my blog and scroll to the bottom or click here
Get your Hebrew Bible now!
Click here to obtain the book we are using. It is a free download or browser usable.
Thanks for watching. Comments or questions welcomed.
Shabbat Shalom