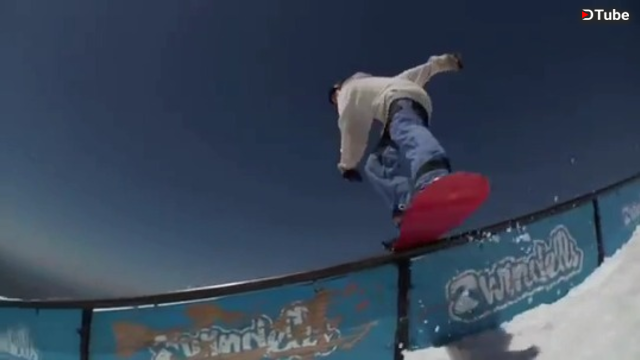 ---
I just made an extremely stupid mistake while being overly giddy and I'm pretty frustrated with myself. For some reason, that made me want to upload this because I figured why not. However, upon trying to do so, I found out that none of my browsers will open dTube, so I have to do this from my phone. I don't really like doing things from my phone.
Snowboarding is a huge passion of mine. I might even say it is my biggest passion. It's also extremely therapeutic for me. Even at times when I've been struggling to make it to the parking lot with broken bones, dislocated shoulders or torn ligaments- I don't think there's ever been a time when I've been snowboarding and not been happy. As I embark on this upcoming no-end-in-sight road trip I will be spending a LOT of time snowboarding so you will probably hear me talking about it quite often in between my other posts. I haven't been as much as I would have liked to in the past few years due to this and that but I'm pretty confident that's going to change this upcoming winter. It's been all that's been on my mind lately.
Here are a few random shots of me snowboarding in a private park that I snuck into my first time going out to Timberline, Oregon. For those of you who don't know, Timberline is part of the glacier Mount Hood. Being a glacier, snow remains throughout the summer. The mountain shuts down for a few weeks while the summer camps set up their stuff and kids from all over the world come to ski and snowboard. It's quite the desirable destination when you're younger- a journey every kid on snow wants to make at some point. I never made it as a kid, but a few years out of high school I had the opportunity to head out there and hang out for a bit with some friends who worked there. They helped me sneak into the camp they worked for, and I got to take a few laps in there that day. These clips are from one of those runs.
This video resurfaced to my attention recently when I was going through some files. I posted it on Instagram yesterday out of boredom, but figured as I shift my attention more towards Steem-world, and as I am going to be talking about snowboarding quite a bit in the future here- I figured I'd throw it on here for shits and giggles. I was about to write a music post but I lost motivation after I made that stupid mistake.
So here's a very short video of me snowboarding circa 2013(I think?) instead. Unfortunately, due to the rapidly changing environment, I'm pretty sure Mount Hood got downgraded in classification from "glacier" to "snow field". Pretty sad.
Anyways yeah. Here's my second kind of "shitpost" of the day. Whoops!
<3
---
▶️ DTube
▶️ IPFS