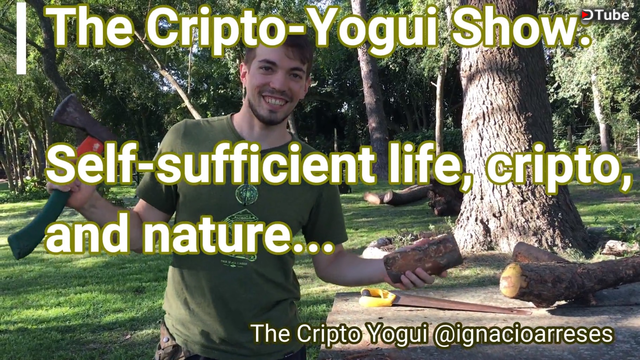 ---
Namasté cripto world and cripto citizens of the @dtube and the @steem blockchian and outsiders.
This is the 3# episode of "The Cripto-Yogui Show". and it is a really special one because i filmed it in a beautifull place where i was more inspired with my mind more clear and my body more free.
If you loose my other show here i put the links :
1- https://d.tube/#!/v/ignacioarreses/56fny0l0
2- https://d.tube/#!/v/ignacioarreses/kir00m6q
I will be really happy if my dear friends @nathanmars @madushanka @prettynicevideo can have a look and just give some answer.
I am loving my new life outside the insitutional works and in that way i will be producing more and more ocntent for you and the dtube ecosistem.
Love to you all from argentina ! buenos aires .
The cripto Yogui @ignacioarreses
---
▶️ DTube
▶️ IPFS