Buenos días queridos amigos. Espero estén iniciando una maravillosa semana, y que tengan la oportunidad de cumplir con todo los previsto en ella. Aprecio mucho la compañía que brindan a mis post. El vídeo de hoy es mostrarles cómo hacemos la siembra de papas.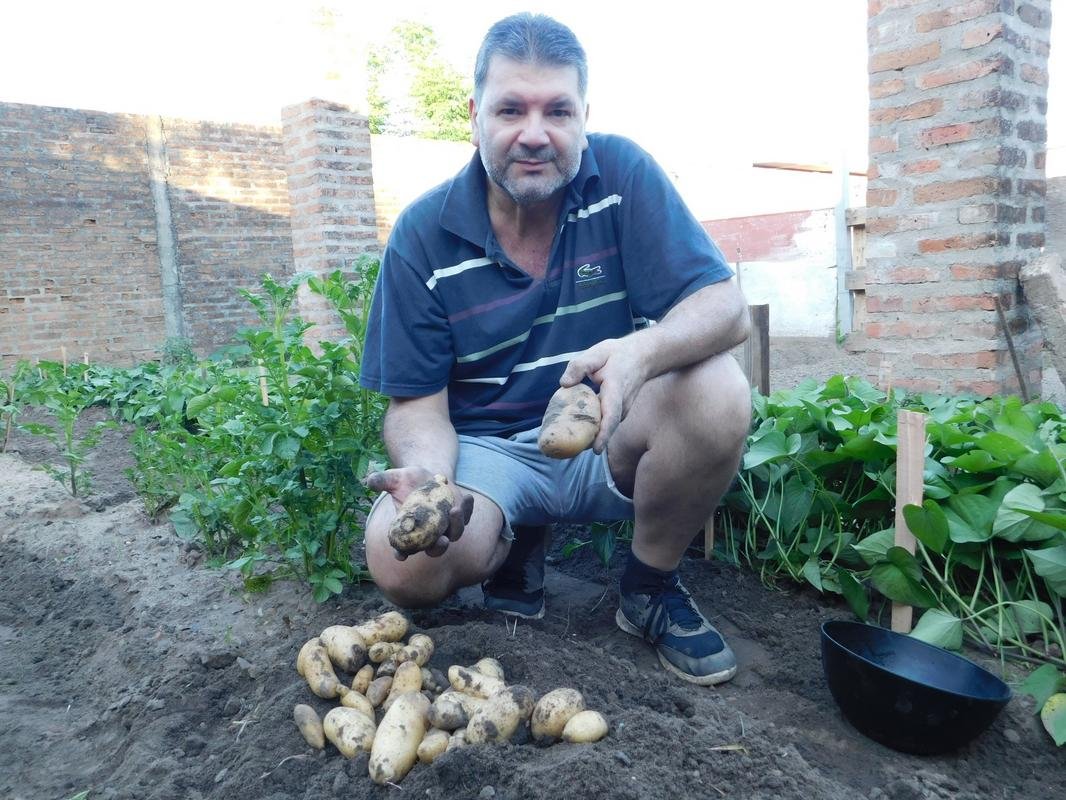 Hace unos días nos habíamos comprometidos en hacer un video para mostrar como sembramos nuestros papines que obtuvimos en la última cosecha. Recordaran que al cosechar decidimos consumir las papas de mayor tamaño, y las más pequeñas las destinamos a que cumplan el rol de semilla.
Fuente: Álbum Familiar
La siembra de la papa es muy sencilla, solo hay que tener en cuenta algunos puntos. El primer trabajo que debemos hacer es preparar el terreno, lo hacemos con la ayuda de una azada removiendo la tierra, esto es vital para que los frutos se desarrollen bien.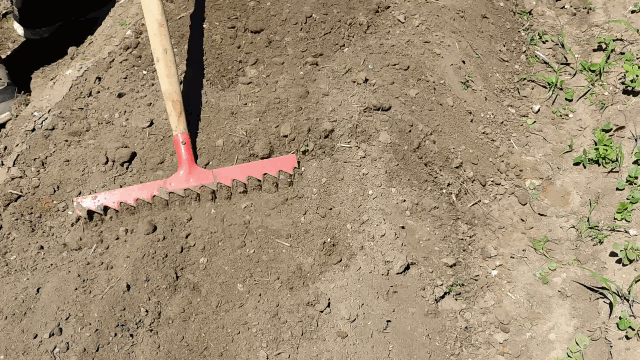 La tierra tiene que estar ¨abonada¨, le gusta mucho el ¨potasio¨ en este caso pueden utilizar los tres preparados caseros que hemos mostrado su preparación, aquel de cascaras de banana, las cenizas de nuestras maderas y el de las cascaras de papas.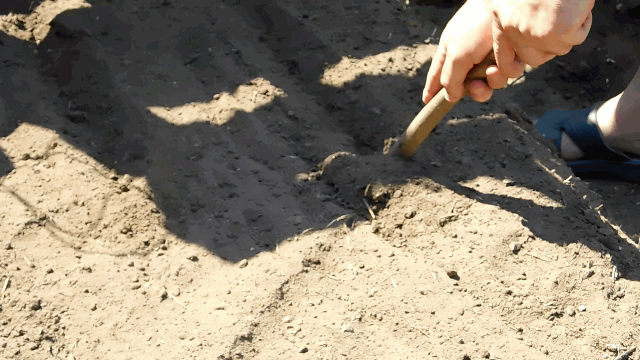 Una vez que hemos preparado el terreno estamos en condiciones de comenzar a sembrar, hacemos un liño en el centro y colocamos nuestras semillas dentro, dejando una separación entre semilla de diez a quince centímetros, y mayor a treinta centímetros entre hileras de plantas, la profundidad en que deben colocar la semilla es mayor a cinco centímetros.
Fuente: Álbum Familiar
Posicionado la semilla podemos comenzar a cubrir, luego hacemos un generoso riego. Cuando sus plantas comienza a crecer, la manera de saber si el riego que hacen es correcto, es viendo el comportamiento de la planta, si se mantiene erguida, es señal que hay buena hidratación, si su plantas tienden a acostarse, significa que falta agua.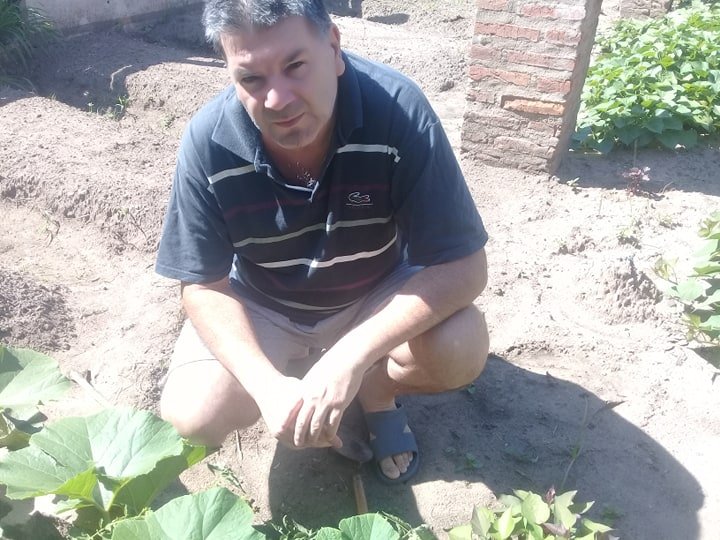 Desde la fecha de siembra hay que esperar noventas días para ver nuestros primeros frutos, o cuando las hojas se ponen amarillas, ahí es el momento de suspender el riego, esperamos una semana y estamos en condiciones de cosechar nuestras papas. Al hacerlo lo hacemos con mucho cuidado para no dañar los frutos.
Fuente: Álbum Familiar
Eso es todo por hoy, espero que este vídeo haya sido de su agrado y de utilidad. Anímense a sembrar sus propias plantas de papas.
morning dear friends. I hope you are starting a wonderful week, and have the opportunity to comply with everything provided for in it. I really appreciate the company you provide to my post. Today's video is to show you how we do potato planting.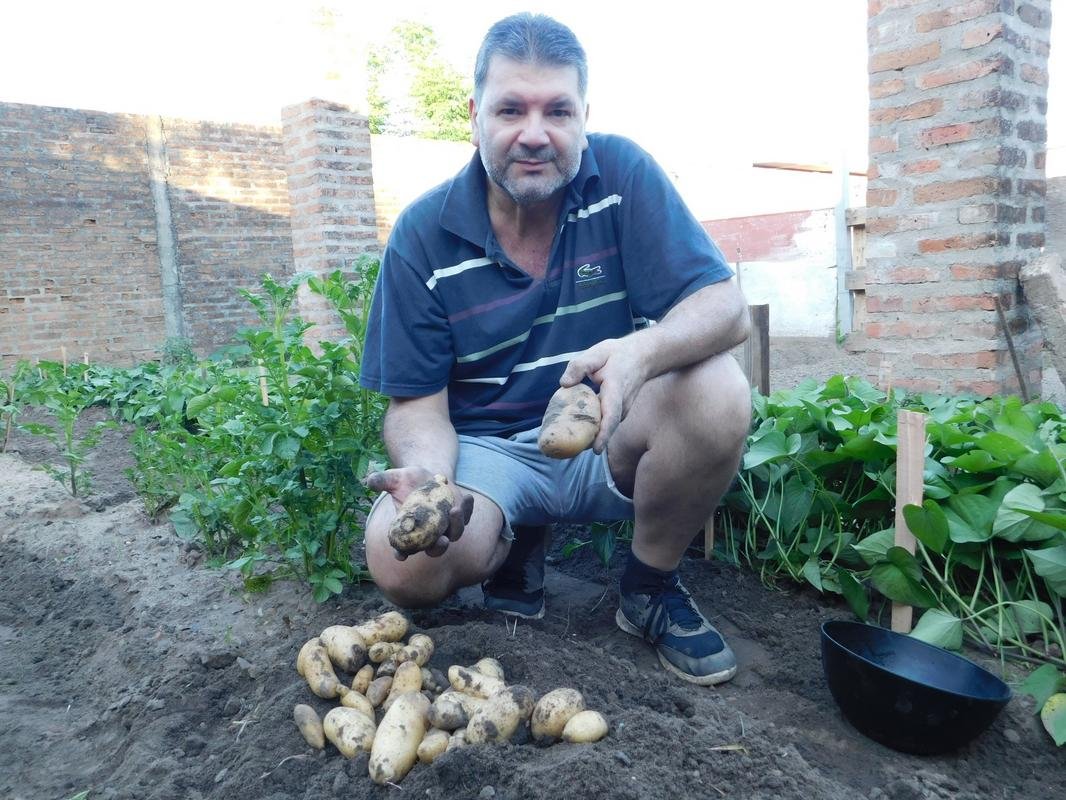 A few days ago we had committed ourselves to make a video to show how we sowed our papines that we obtained in the last harvest. They will remember that when we harvest we decide to consume the larger potatoes, and the smaller ones are destined to fulfill the seed role.
Source: Family Album
Potato sowing is very simple, you just have to take into account some points. The first job we must do is prepare the ground, we do it with the help of a hoe removing the earth, this is vital for the fruits to develop well.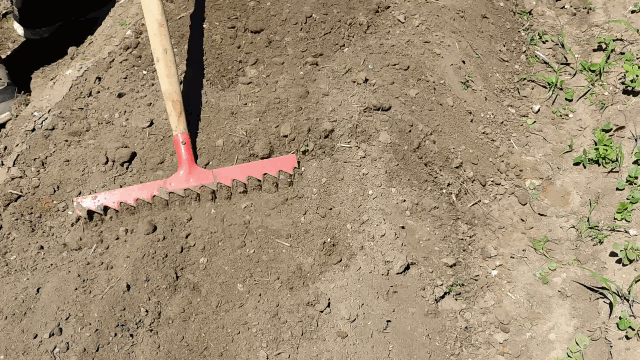 The land has to be "flattened", he really likes the "potota" in this case they can use the three homemade preparations that we have shown their preparation, that of banana peels, the ashes of our woods and that of the potato peels.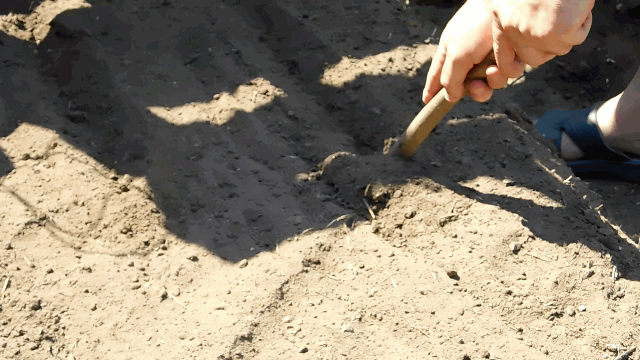 Once we have prepared the ground we are in a position to start sowing, we make a mess in the center and place our seeds inside, leaving a seed separation of ten to fifteen centimeters, and greater than thirty centimeters between rows of plants, the depth in which they must place the seed is greater than five centimeters.
Source: Family Album
Positioning the seed we can begin to cover, then we make a generous irrigation. When your plants begin to grow, the way to know if the irrigation they do is correct, is to see the behavior of the plant, if it stays upright, it is a sign that there is good hydration, if your plants tend to lie down, it means that water is missing .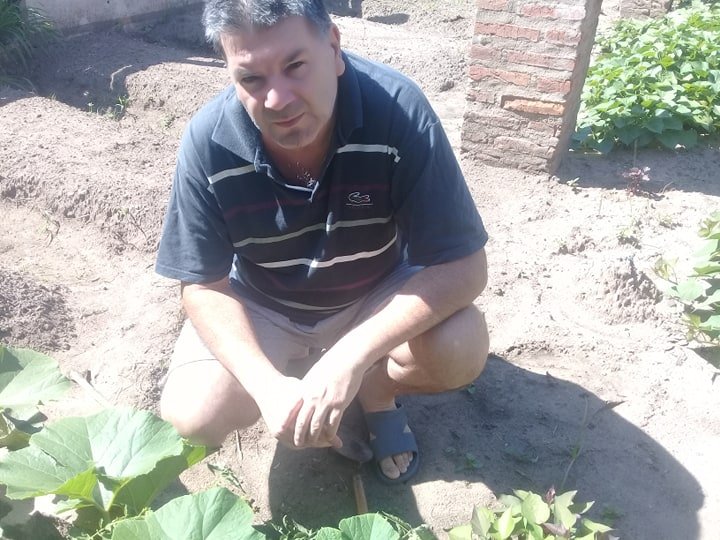 From the date of planting we have to wait ninety days to see our first fruits, or when the leaves turn yellow, there is the time to suspend the irrigation, we wait a week and we are able to harvest our potatoes. In doing so we do it very carefully so as not to damage the fruits.
Source: Family Album
That's all for today, I hope this video has been to your liking and usefulness. Be encouraged to sow your own potato plants.



---
▶️ DTube
▶️ YouTube