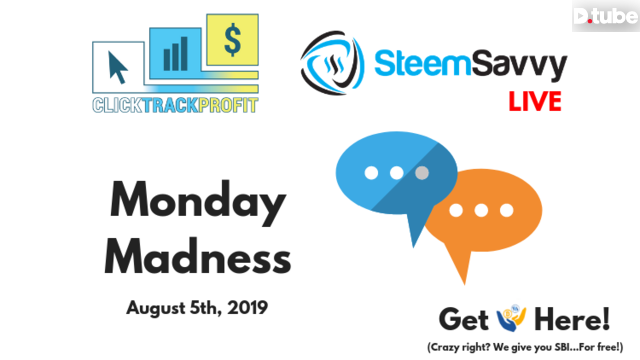 ---
What a week it's been.....!
From the relaunch of @ClickTrackProfit to the launch of the #CTP Tribe and CTP Tokens.....It's been an absolutely blast!
Tonight we go over a few news bits about the relaunch of #CTP as well as the birth of this new tribe on the Steem blockchain. And with it, we hope to form an awesome union between blockchain and affiliate marketing!
We launched two tokens this past week:
CTP (The currency of the community and CTPtalk.com condenser)
=> https://steem-engine.com/?p=market&t=CTP
CTPM (The mining token for CTP - On sale now for only 2 Steem!!!)
=> https://steem-engine.com/?p=market&t=CTPM
Also, be sure to check out the condenser where all this awesome stuff is being talked about here:
Like I said.....It's been quite a week :)
---
▶️ DTube