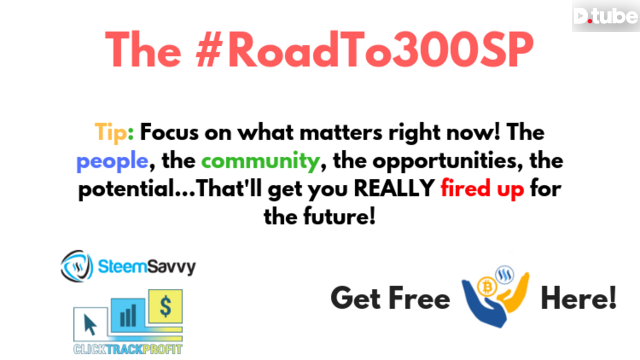 ---
It's time again....
For another Road To 300 Steem Power session!
I'm pretty boring....
I dollar cost average...Everything!
Not only in crypto but all my other investments as well. I'm not smart enough to figure out when to buy and when to sell...So I just cost average my positions...And it works for me!
Same kind of mentality I have here on Steem! Let's accumulate, and grow every single week. Everything else doesn't matter.....
What are your favorite ways to get into something you believe in? Do you go all in? Or take your time?
---
The newest tribe on Steem is going to be something very special :)
Wanna learn more?
Check us out https://www.ctptalk.com
---
▶️ DTube