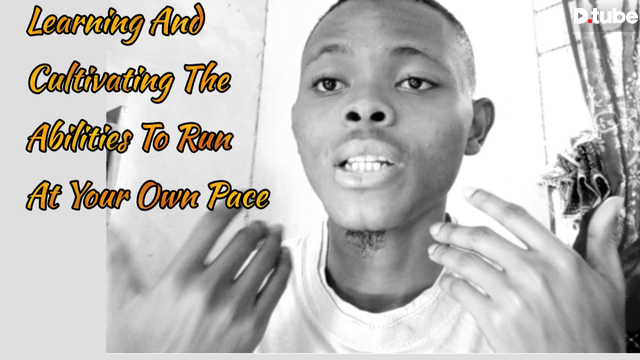 ---
---
How are you guys doing?
---
Every action is often advantages or disadvantages that is because we have so many varieties to wants and need, sometimes we often Influence People wrongly or influence them positively irrespective of whether the corresponding action is positive in our own perspective but the truth is that we should sometimes learn to run at our own pace. The reason for this is our actions can not totally be pleasing to everybody sometimes people want us to be so fast in our approach and some other faction of people might want us to take it gently with our approach but sometimes what really matters is the approach that suits the relay race that we're running
That said, being extraordinarily careful with every step and every decision will also help us going forward and that is why we should have an underlying reason for every action else we might not find the purpose or find that ultimate reason as to why we should go at a particular pace and life. In this video I speak about why people's perspective might not let us find the right pace to run in life.
---
▶️ DTube
▶️ IPFS