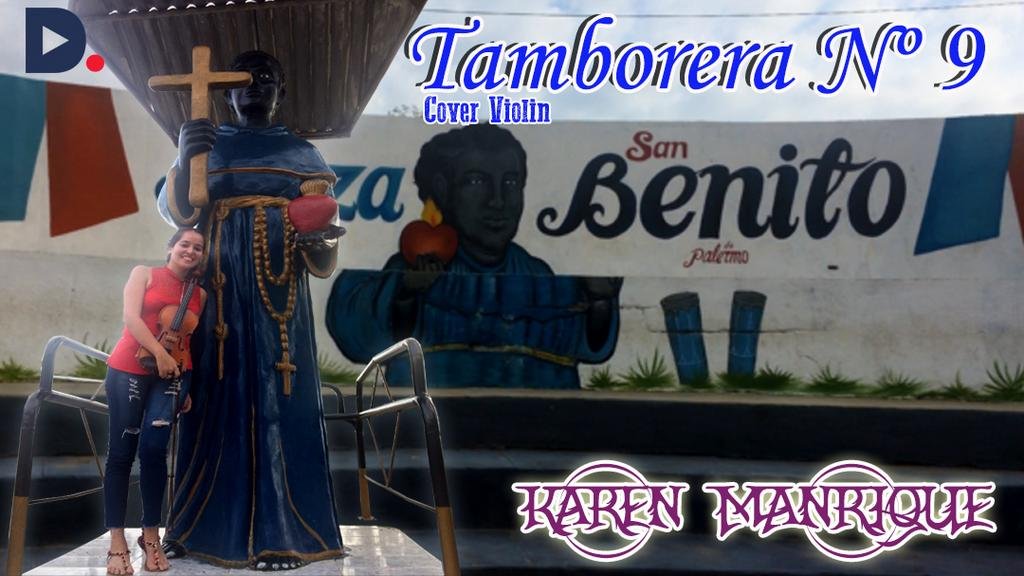 ---
Hace poco estuve en Cabimas y me contaron de San Benito y su historia; me contaron de La fiesta de San Benito, él fue recordado como un descendiente de esclavos de origen africano y patrón de Palermo, y que es una de las devociones cristianas más arraigadas en Cabimas, estado Zulia, ahí se destaca la participación de los tamboreros reconocidos como chimbangueles para animar las fiestas en su honor.
El Santo Negro es llevado por sus creyentes bailando en su honor, dedicándole fuertes sonidos de tambora en todo su recorrido, un fiel acto representativo de la tradición africana de la época colonizadora. Desde entonces se le rinde culto.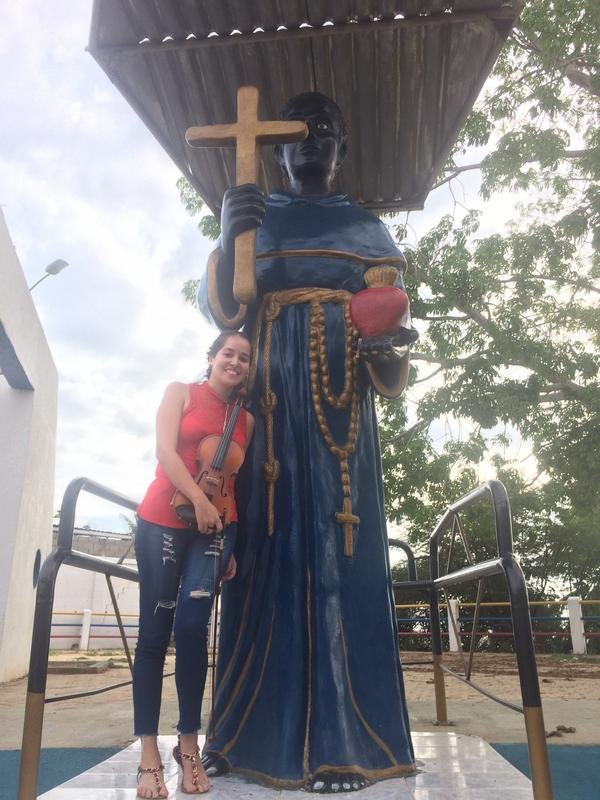 Al son de los tambores de más de 20 chimbangueles inician todos los 27 de Diciembre y 6 de Enero, la procesión de San Benito de Palermo por las calles de la ciudad de Cabimas. Desde las 6:30 de la mañana, los fieles devotos y cargadores del Santo Negro comienzan a llegar para escuchar la eucaristía en la Catedral de Cabimas. Al culminar la misa, la imagen de San Benito baja y es recibida por sus cargadores y custodios quienes lo llevan en sus hombros a reencontrarse con sus devotos.
Escuchando la historia pase por una plaza en donde se encontraba una estatua del San Benito y no pude dejar de homenajear, entre su golpe de tambor toque el tema Tamborera Nº 9, interpretado por El Gran Coquivacoa un grupo de Gaita muy reconocido en mi país y son de Cabimas, un homenaje al santo con sus chimbangleros, que como dice la canción:
Repícame tamborero la fiesta ya ha comenzado el Santo Negro ha escapado con todos los Chimbangleros.
¡Espero que lo disfruten, así como yo al hacerlo! y recuerden si les gusta denme su voto o un comentario.

I was recently in Cabimas and they told me about San Benito and its history; I was told about The Feast of St. Benedict , he was remembered as a descendant of slaves of African origin and patron of Palermo, and that is one of the most deeply rooted Christian devotions in Cabimas , Zulia state, there stands out the participation of the drummers recognized as chimbangueles to animate the parties in their honor.
The Holy Black is carried by its believers dancing in its honor, dedicating strong drum sounds throughout its journey, a faithful act representative of the African tradition of the colonizing era. Since then he is worshiped.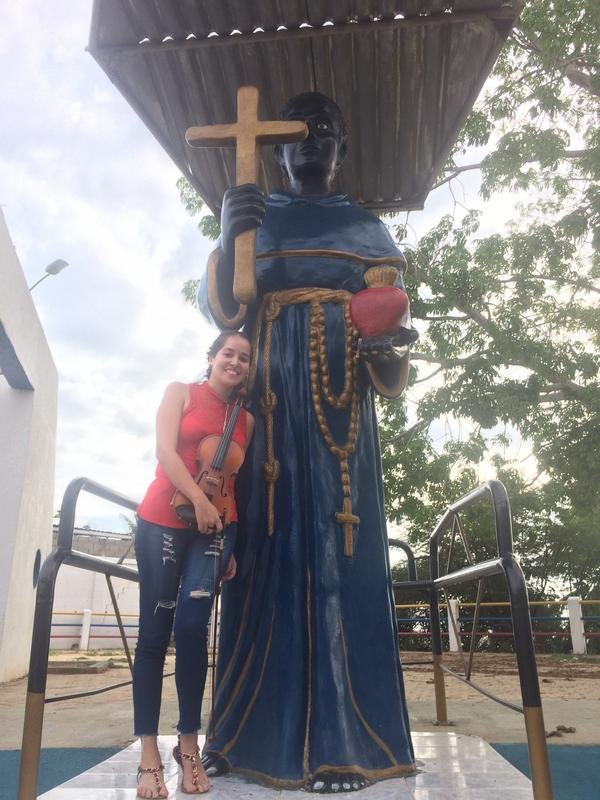 To the sound of the drums of more than 20 chimbangueles, the procession of San Benito de Palermo begins on December 27 and January 6 through the streets of the city of Cabimas. From 6:30 in the morning, the faithful devotees and porters of the Holy Negro begin to arrive to hear the Eucharist in the Cathedral of Cabimas. At the end of the Mass, the image of St. Benedict falls and is received by his porters and custodians who carry him on his shoulders to meet his devotees again.
Listening to the story go through a square where there was a statue of San Benito and I could not stop paying tribute, between your drum beat I played the song Tamborera Nº 9 , interpreted by El Gran Coquivacoa A group of Gaita very recognized in my country and are from Cabimas, a tribute to the saint with his chimbangleros, which as the song says:
Tell me the drummer the party has already started The Black Saint has escaped with all the Chimbangleros.
I hope you enjoy it, just as I do it! and remember if you like give me your vote or a comment.

Aquí está el enlace de YouTube del Cover / Here is a YouTube link:
Cover realizado por:


Gracias por venir. Te invito a que vayas a mis entradas anteriores donde realizo Cover de Temas, aquí están
Thanks for coming. I invite you to go to my previous posts where I do Cover of Themes, here they are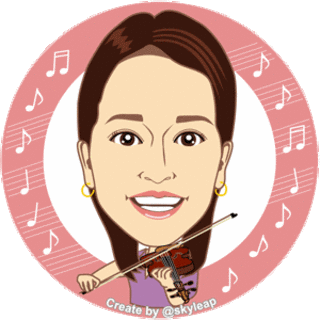 Puedes ubicarme por mis Redes Sociales:



You can locate me through my Social Networks: