If you are trying to watch this via @Steempeak, this video is unavailable (I don't know why). You can watch it by clicking on the image above the Youtube video and you will be re-directed to Dtube. Enjoy it
Have you ever heard of the "#Cleanplanet" Project?
Cleanplanet is an eco-citizen rewarded act.
Collect rubbish from the streets, take some photos or a video proving you collected the rubbish, post it on your #Steem account and get rewarded in cryptocurrency.
It's that simple.
More info about the @Cleanplanet project can be found here :
This is not an official Cleanplanet video, it's just a promo with some of my "@Cleanplanet Walk" clips put together to promote this awesome initiative at Youtube. I tried uploading the same video to Instagram but I couldn't due to copyright issues
Thank you all for watching my friends and remember that times are changing, will you be a part of the change?
Music : Always Look on the Bright Side of Life
I do not own the music. All rights belong to the original creators
Find me here
Steemit.com : https://steemit.com/@knowhow92
Instagram : https://www.instagram.com/haris_housos/
Youtube (Brave Browser creator) : https://www.youtube.com/user/pwrepous...
Greek Youtube channel (Brave Browser creator) :
https://www.youtube.com/channel/UCJTN...
Twitter : https://twitter.com/theocharis_ch
Palnet : https://www.palnet.io/@knowhow92
Creativecoin.xyz : https://www.creativecoin.xyz/@knowhow92
Steemace : https://www.steemace.io/@knowhow92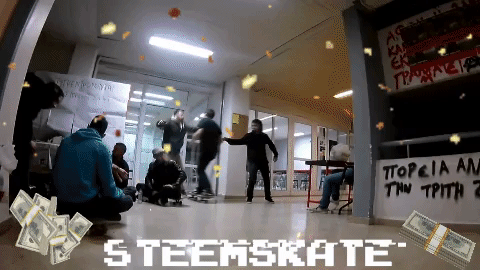 ---
▶️ DTube
▶️ YouTube