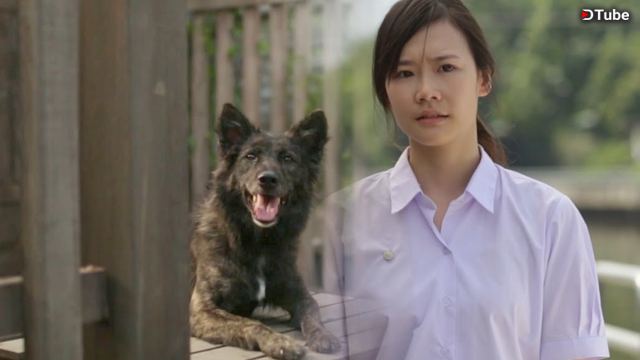 ---
Thailand mostly seems to make commercials that leaves us in tears. Sometimes they are sad ones, and the other times, happy like the one in which a stray dog repays a man's kindness. In this ad for the Krungthai Bank, we see a young woman who is a veterinarian by profession.
In the flash back, we see that when she was younger she was afraid of her neighbor's dog, Olieng. She thought Olieng was vicious, but in fact, he was just very protective of his elderly owner.
One day, the old lady falls sick and is taken away, leaving Olieng behind. Even though the girl is reluctant at first, the young girl sees that Olieng is grieving and hungry. She brings him food everyday and loves him due to which he finds a will to live again, thanks to the girl's care.
The girl ends up adopting him and the two become inseparable. Every single day, he is there to greet her when she comes back home from school. Until one unfortunate day….Be prepared. This story packs an emotional punch that you won't forget.
Share this touching story with your family and friends!
Drop an upvote if you liked this video!
---
▶️ DTube
▶️ IPFS