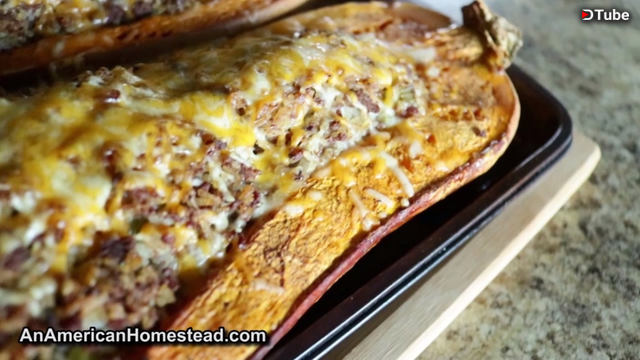 ---
This is one of our favorite meals we prepare on the homestead. It all starts with the fall harvest and these babies last us well into the winter and spring. They can easily last a year but the sooner you eat them, the juicier the flesh will be.
Of course we save all our seeds and then sell those on our website. You can even pay with crypto if you choose!
TODAY'S INGREDIENTS:
Medium to Large Ozark Mountain Potato Squash (seeds available)
2 Pounds of Ground Venison (substitute can be beef)
Rice (for stuffing)
Celery (chopped)
One Fresh Onion (diced)
4 Cloves of Fresh Garlic (diced)
1 Part Onion Powder
2 Parts Garlic Powder
2 Table Spoons of Italian Seasoning
2 Bay Leaves
Half TBSP Black Pepper (optional)
Salt (smoked salt is prefered)
Salted Butter
Shredded Cheese
Parmesan Cheese
Watch the video an enjoy! Prepare to be hungry!
YOUTUBE VIDEO VERSION: