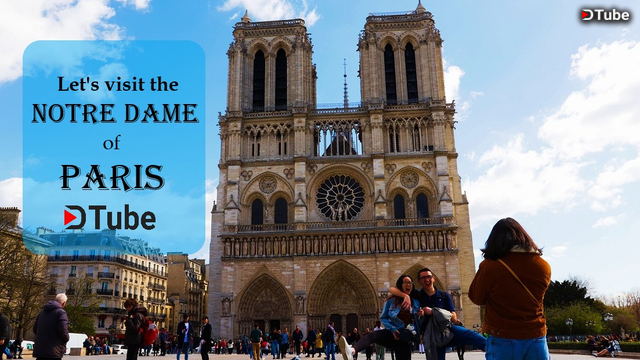 ---
Hello beautiful Steemians and Dtubers . I'm back! It's been two weeks was the last video that I shared. It was a busy days passed days for me, My brothers and kids visited me here in NL then I come with them back to Paris to be with them little longer.
I worked in Paris for more than 8 years so I also missed the place . In one week staying there , I have made some videos that I could share with you guys so you can see some beautiful places of the Romantic City. I know lot of videos of this city in other websites that we could watch but watching in one of our home @Steemblockchain and @Dtube is more personal to watch for me. Also It's like my family can watch the videos of the City at our home. Feels good and I'm happy.
Anyway this first video is About the Catheral of NOTRE-DAME that located in the 4th arrondissement in Cité . It is one of the biggest Catholic church in the world and one of the Finest Gothic Architecture. It was also used in different kind of movies like one of my favorite Van Helsing . .
Please enjoy watching . And thank you so much for watching .
Keep Steemin' and Dtubing and always be POSITIVE!!
Music: Hallelujah Instrumental by Roy and Rosemary
Video backup for the future purpose: