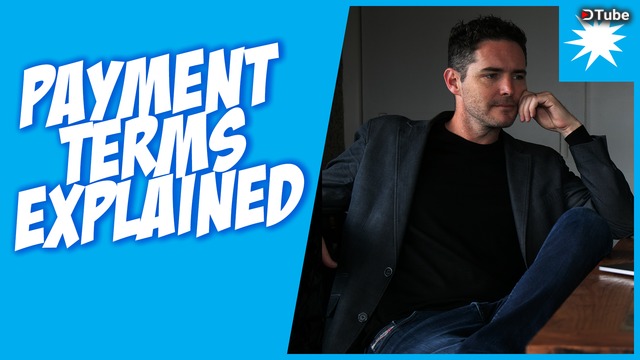 ---
In this video I provide an overview of payment terms that founders and owners of small businesses and start-ups should be mindful of.
The links for the references are posted below. I hope you find this video useful and would certainly appreciate your feedback in the comments section.
Also, if there is anything missing here that you think would be useful for founders, entrepreneurs and business owners then by all means please let us know. Founder Cave is about sharing information and experiences and supporting each other on our entrepreneurial journey so we would love to see that community engagement here!
*** List and Resources ****
Here are the links to the resources mentioned in this video:
General
https://fitsmallbusiness.com/best-invoice-terms/
https://www.business.govt.nz/tax-and-accounting/business-finance-basics/getting-paid-on-time/
https://www.wwcf.com.au/shipping-terms/
https://www.kerrylogistics.com
http://www.mondialefreight.com
https://www.freightquote.com
United States
https://www.sba.gov
https://www.cbp.gov
https://www.shipafreight.com
Canada
https://www.canada.ca/en/services/business.html
https://www.cbsa-asfc.gc.ca/menu-eng.html
United Kingdom
https://www.fsb.org.uk
https://www.gov.uk/goods-sent-from-abroad
Australia & New Zealand
https://www.business.gov.au
https://www.business.gov.au/products-and-services/importing-and-exporting
https://www.nzte.govt.nz
https://www.customs.govt.nz
Founder Cave on Social Media:
https://www.facebook.com/founderscave
https://twitter.com/founderscave
https://medium.com/@foundercave
https://steemit.com/@nalabra
---------Cameras and Gear Used To Shoot This Video -------
https://kit.com/FounderCave/video-filming-kit
DISCLAIMER: This video and description contains some affiliate links, which means that if you click on one of the product links, we may receive a small commission. This helps support the channel and allows us to continue to make videos like this. Thank you for the support!
Take Care,
Alan
---
▶️ DTube
▶️ IPFS