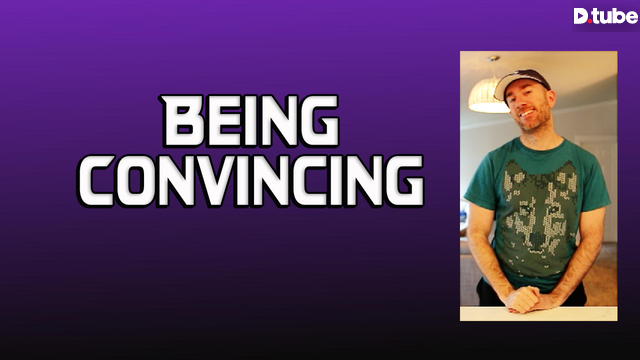 ---
Hi everyone!
Hope you're all well!
Welcome to my video made exclusively for D.Tube and Cinnamon
My career up and until this point been weird. From an early age I was seen as an expert in a very particular niche area. It always astounded me when people older and with a lot more experience would listen to my suggestions and change their way of doing things purely because of my ideas.
I'd come into a company and everyone would listen to what I had to say, purely because I was the 'expert' and I got used to that. My current role is very different, and an amazing stretch for me... but I'm also finding that all my prior experience doesn't really account for much. No one seems interested, they only care about my experience within the company which is tiny.
I'm finding that I actually have to work to have my ideas heard... I have to provide evidence and compelling arguments to even make my points, let alone have them influence decisions. It's a huge adjustment, but a good one.
What's your job like? Do people listen or do you have to convince them?
Thanks for watching!
---

Check out some detailed info at my EXHAUST page
Join me in testing out EXHAUST!

Australian Ninja Warrior | Australian Ninja Games | CryptoKicks

---
▶️ DTube
▶️ IPFS