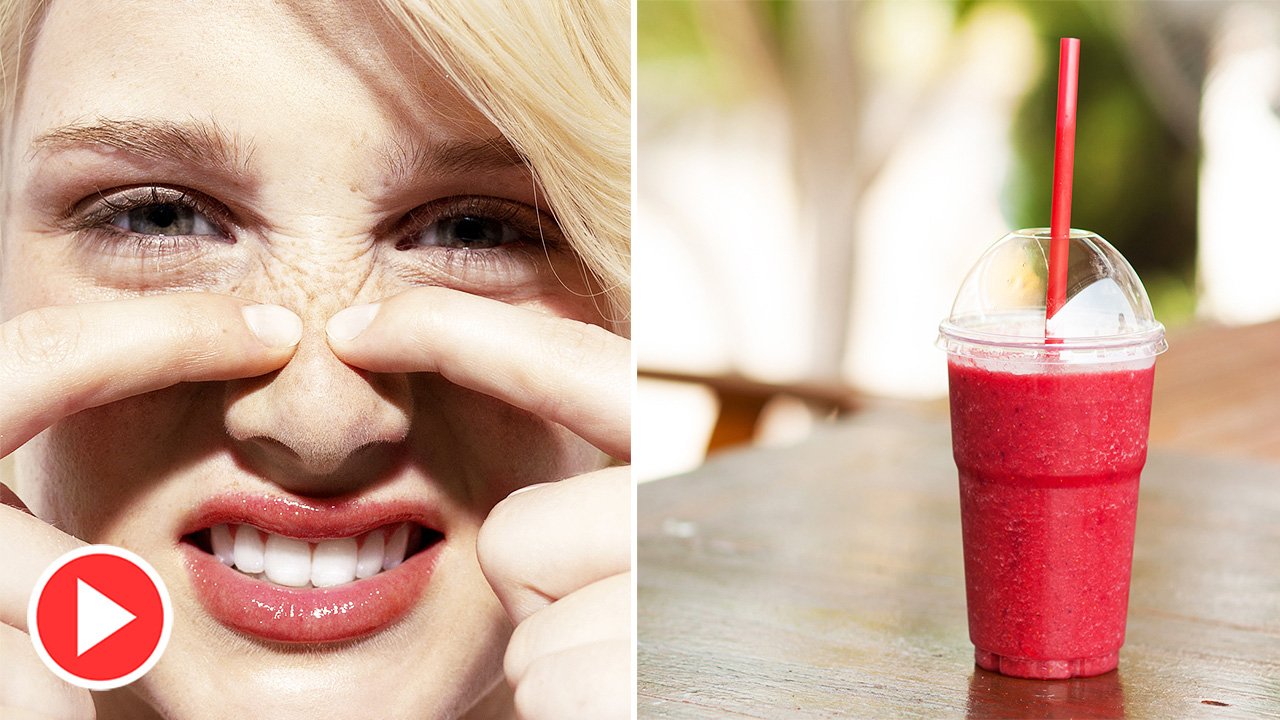 ---
The appearance of pimples on your face can be an indicator that you should improve some of your habits such as your diets and how you handle stress.
Today's video will discuss 4 Internal Problems the Pimples on Your Face May be Revealing.
Did you know that having pimples can be a symptom of an internal health issue?
If you're faced with this uncomfortable problem, take note of it and try to pin point the possible causes. It may be possible that there is more to it than just the skin condition.
Pimples on your forehead and in between your eyebrows,
If you have pimples on your forehead and in your eyebrows it may be your body telling you that your gastrointestinal tract is having issues.
If the pimples are showing up on your nose, between your eyebrows, it can be an indication that there are problems with your liver.
Possible solution,
To end this annoying problem, you have to avoid fatty, fried foods.
You should also reduce your consumption of alcohol.
Pimples on your nose,
Having pimples on your nose is a sign that your cardiovascular system is having problems.
Don't be scared, in the majority of cases it's just because of stress.
Possible solution,
If you have this problem, you should try to live a healthier life by relaxing more and getting adequate sleep at night.
Pimples in your ears,
If you are affected by pimples in your ears, you should pay closer attention to your liver health and urinary system. This is because this zone is related to the function of our kidneys.
Possible solution,
To avoid this problem you should reduce your consumption of salt and coffee.
Also, if you are not drinking enough water, you should start drinking the recommended daily amount of 2 liters.
Cheeks and cheekbones,
If you get a lot of pimples on the upper areas of your cheeks you should be careful.
Pimples in this area can indicate a problem with your lungs and bronchi, and your entire respiratory system in general.
However, it can also just be a symptom of allergies or dentals problems if the pimples are on your cheeks. So, you shouldn't be alarmed.
Possible solution,
The best thing you can do to fight these types of pimples is to check that our respiratory system is functioning properly.
It could also just be an issue of not getting enough fresh air, or the use of tobacco
So, in addition to not smoking, you should distance yourself from other smokers so that you do not get second-hand smoke.
Don't forget to practice good dental hygiene and try to eat less sweets and sugary drinks.
What your pimples says about your health, let me know in our comment section below.
---
► Watch on DTube
► Watch Source (IPFS)