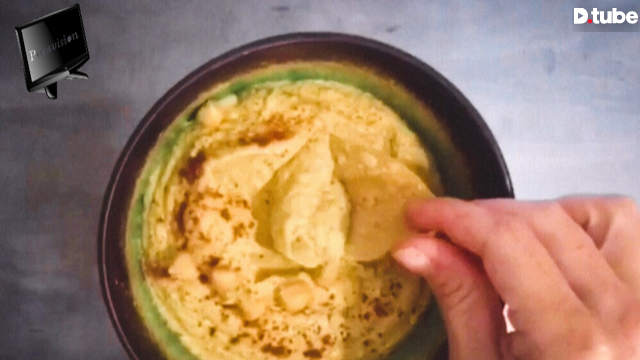 ---
Here I am, back on another Friday and this time @dandays and I are bringing the heat- at least in our opinion this post will be on fire (is that how the youngens say it? It's fire? It's lit? It's lit on fire?), whatever it is it is going to be hot.
Hola, @foodfightfriday Peeps! I'm so excited to be here this week. Did y'all know you can make videos with your phone? Not only can you record video (I'm sure all of you know that) but you can edit, splice, auto tune, cut, copy, paste, and lay over music to create a perfect little video that showcases your recipe creating and making skills.
It took me about a week to perfect this oil free, apple cider vinegar instead of lemon, hummus recipe. I had to measure it all out with the first attempt, record it, and even though it was a little too acidic (too much vinegar), eat it before I could make another.
After about two days of eating vinegar-y hummus it was time to have another go at it. This time I added the ACV (apple cider vinegar) with caution and to my satisfaction it turned out perfectly. @dandays, a.k.a. Mr. Hubs, also put his stamp of approval on it.
We gobbled up that batch even quicker than the first and got ready for "video time". V.T. is the very special time that one begins to set up his or her recording studio to capture the creating mode of the recipe. This is usually done in place of writing out the recipe, or done in addition to. V.T. is also known as "Go Time".
Without the assistance of my handsome, ripped bicep having, tattooed dude then this video would not be possible. He spent days and practiced for hours to figure out how to edit, speed up, split, slow down, write text on, lay music over, and post,self recorded videos. Thank you @dandays for being the producer of this project. Stay tuned for more dope recipe vids.
Without further ado I'll leave you with my recipe…
---
▶️ DTube
▶️ IPFS