Fözz - "Somos" (Live at Recording Box)
Today in the studio we have Fözz! a band formed en 2015 with one studio production in 2018 - El Efecto Fözz. We are currently in the process of tracking their second album which will be coming out in late 2020.
For this session we had eight inputs available on our Focusrite Clarett interface, so we made the most out of it.
We believe that recording live is actually a great way to get good recordings. Live recordings don't necessarily have to sound really rough; they can sound fantastic if you're able to control the bleed to get good, usable tracks.
Drums - 3, all mono configuration. two close mics and one overhead in front of the kit:
Kick (Shure Beta 52), snare (Røde NT5), Front of kit (Røde NT5)
Rhythm guitar - Shure SM57 on the grill
Bass Guitar - DI
Lead Guitar - DI
Keys - DI
Vocals - SM58
We went with the all mono configuration for drums instead of the more popular Glyn Johns technique in order to reduce bleed from the guitar amp, bass amp and vocals which were serving as a guide for the drummer.
Rythm guitar and bass amps were pointed away from each other and away from the drum kit: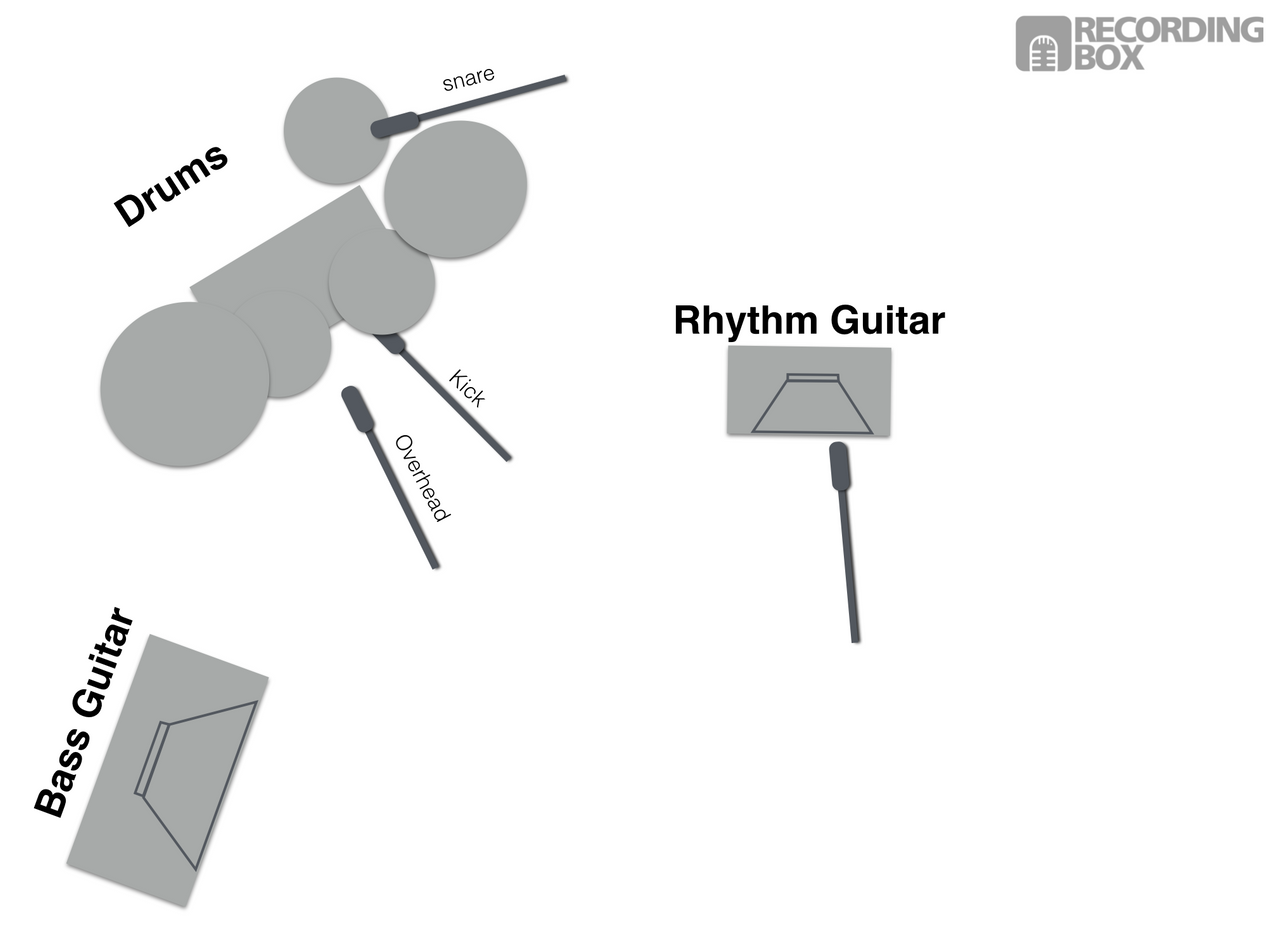 Lead Guitar and keys were run directly into the console and monitored on headphones. again, to reduce bleed into other microphones.
All in all, I think this 8 mic setup in one room came out pretty good. I hope you enjoyed it.
Don't forget to check out and support Fözz on platforms such as @atomcollector and @musicoin where you can listen to great independent artists from around the globe:
https://www.atomcollectorrecords.com/
https://musicoin.org/nav/artist/0xc8a896a44249b540513ca8a673f2cd164be93f90
Also, artists are being rewarded with #LNBT token. I think it's worth checking out.
---
▶️ DTube
▶️ YouTube