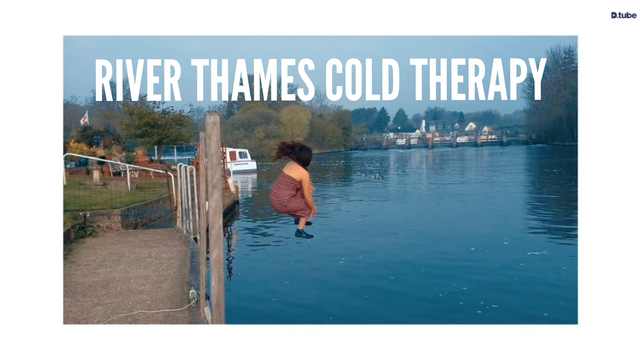 ---
This is the full video for Day 3 of my River Thames Cold Therapy + some after thoughts!
The clip of the jump is already posted on Twitter.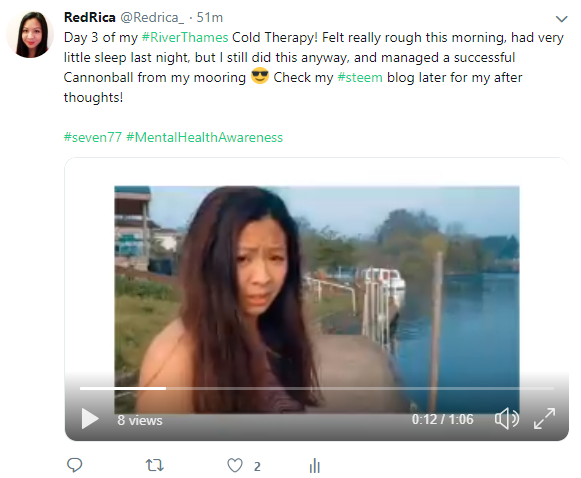 And also on Instagram!
https://www.instagram.com/redrica_/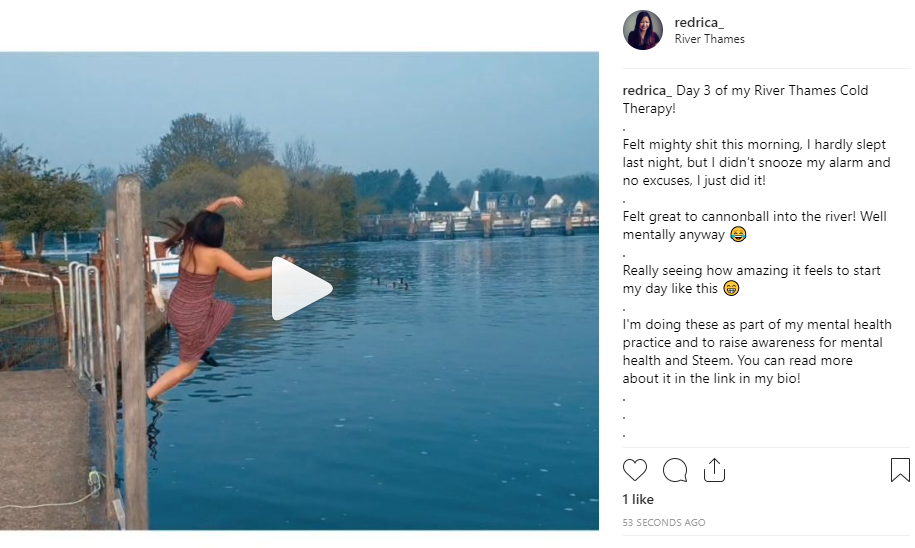 ---
Watch the video to see me cannonball into the river and for the after vlog where I share some thoughts, and how this morning's jump was for me.
---
You can read the back story of why I'm doing this on my post a few days ago: https://steemit.com/dtube/@redrica/fhbajd67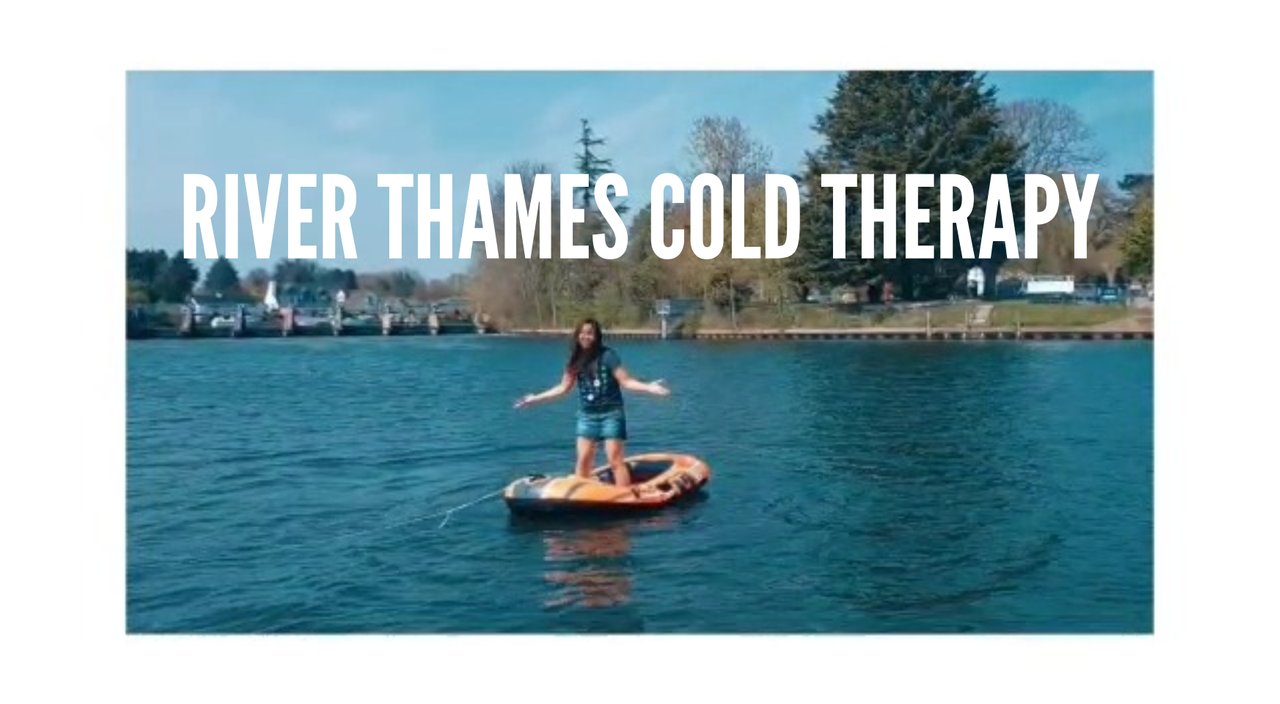 But the gist is: I am jumping into the river for cold therapy, a new commitment I'm adding into my Mental Health practice. I am posting clips of myself doing this and posting it on Social Media to help raise awareness for Mental Health, and also Steem and Crypto.
---
The plan is:
Every day at approximately 8am GMT, I will be posting a clip of me jumping into River Thames on Twitter.
What I wear and do before I jump in, will differ every day, and will most likely be a bit kooky.
I will usually only post a clip on Twitter, and will post the full video on Dtube and Youtube.
---
ANY SUPPORT APPRECIATED!
Let me know if you have any fun suggestions or thoughts!
And feel free to send me lots of encouragement, it helps a lot :)
Much Love from Red
---
▶️ DTube
▶️ IPFS