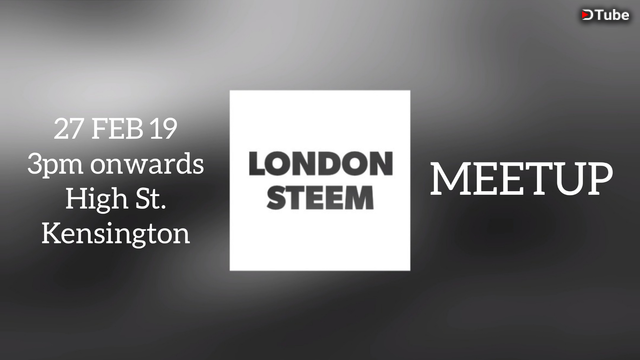 ---
It's time for the 2nd London Steem Meetup of the year, fitting it in just before the short month of Feb comes to an end!
---
Details
Date: Wednesday 27/02/2019
Time: 3pm onwards (some are coming after work, so will go on until night time, venue closes at 10pm)
Location: Canteen at Whole Foods Market
63-97 Kensington High St, Kensington, London W8 5SE
Venue caters for all dietary needs
Nearest underground station: High Street Kensington (1 min walk away)
Attending/should be attending: @adetorrent, @ultravioletmag, @teodora, @steevc, @dougalporteous, @susanlo, @ezzy, @rea
Tagging for interest:
@allasyummyfood, @andabout, @atomcollector, @basilmarples, @blackrussian, @bleepcoin, @breadcentric, @buttpacker, @charitycurator, @cryptogee, @davewuk, @donatello, @donnadavisart, @earthkind, @eternalsuccess, @gillianpearce, @hockney, @hopehuggs, @ingaaa, @jameshsmitharts, @justyy, @kabir88, @lloyddavis, @lolzwithlisa, @maneco64, @marczanto, @markangeltrueman, @molometer, @mrprofessor, @nakedverse, @nickyhavey, @nonzerosum, @pjau, @robintherunner, @scalextrix, @sergiomendes, @shazza, @simonjay, @slayerkm, @stav, @steevc, @stimp1024, @susanlo, @teodora, @termitemusic, @travelling-two, @ultravioletmag, @winkandwoo, @yasminep, @zoltarian, @zool237, @soyrosa, @misslasvegas, @revisesociology
---
Meetups that we host in this setting are always relaxed and fun
We can come and go as we please, without anyone breathing down our necks if we stay for "too long"
In fact, at our last meetup, some of us were there from 12 -10pm! We talked a lot, joked a lot and laughed a lot, and no one bothered us until closing time
It's a great opportunity to make new friends in our awesome London Community, and learn more about all things Steem and crypto from the Steem old timers
And a great opportunity to bring friends who want to know more about Steem from people who love Steem
For those who've never been to any Steem Meetups, I can bet that you will be surprised by who you meet at one.
Steem meetups are what got me hooked to the Steem community, and we really do have such an eccentric and interesting bunch of people here in our London community
---
Check out the compilation video (click the pic above) I made showing some of my (or other's) pics from some of the awesome London Meetups we had in 2018 until now!
And definitely check out some of the posts from (London Steem Meetup) first timers from our last meetup there:
@travelling-two: https://steemit.com/actifit/@travelling-two/actifit-travelling-two-20190118t222822229z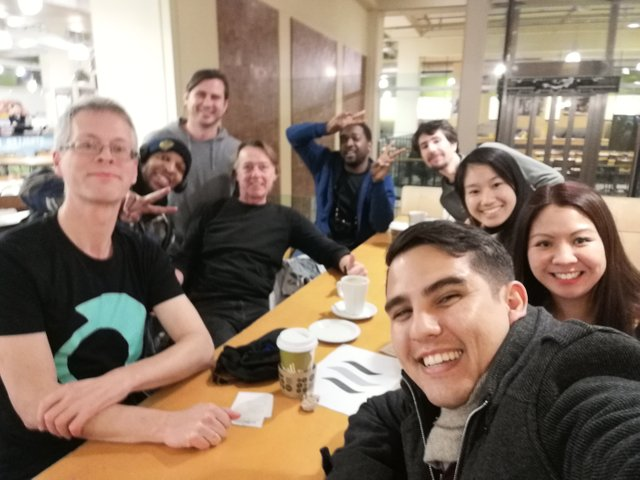 @susanlo: https://steemit.com/meetup/@susanlo/my-story-30-london-steemit-meetup-30-steemit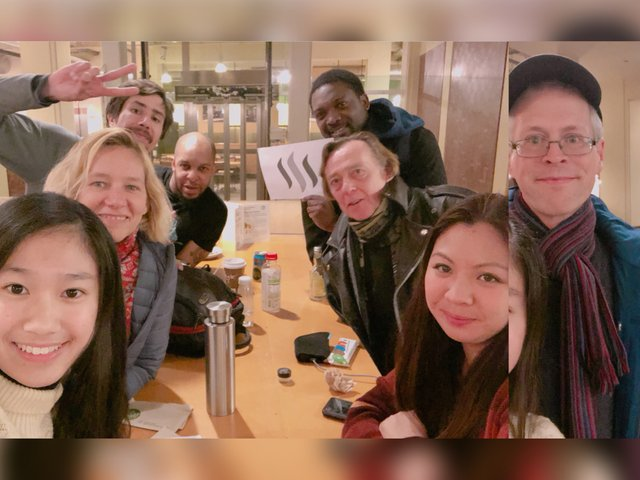 @mrprofessor: https://steemit.com/travel/@mrprofessor/blog-50-steem-meetup-london-or-gratitude-or-back-to-work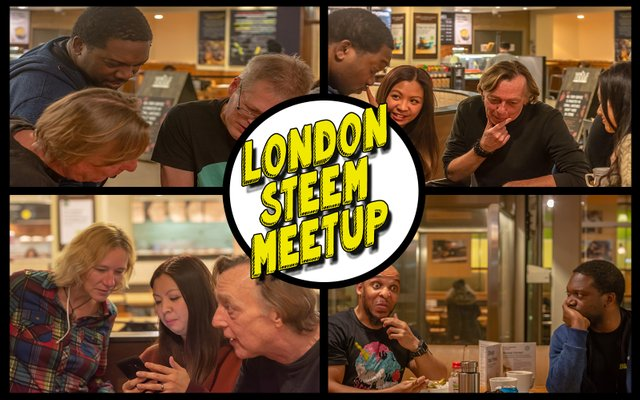 @dougalporteous: https://steemit.com/steemit/@dougalporteous/steemit-meetup
---
And some from our more regular London attendees:
@adetorrent: https://steemit.com/steemians/@adetorrent/woo-woo-food
@steevc: https://steemit.com/steemit/@steevc/follow-friday-steemians-assemble
Mine (with a video I made of the event!): https://steemit.com/dtube/@redrica/jyifv702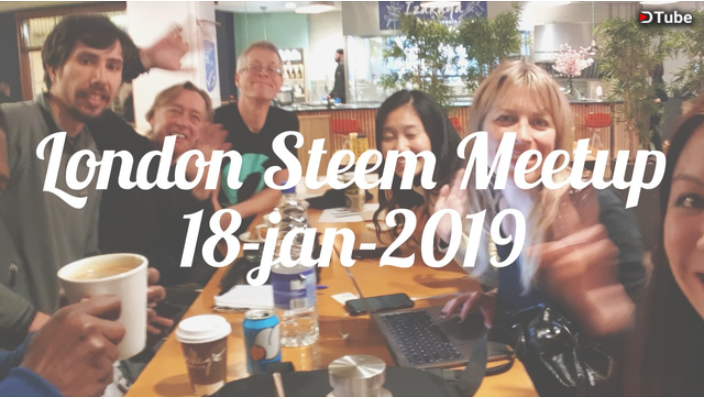 ---
You are very very welcome to join us! Especially if you're new on Steem or new to the London Steem Community.
We will most likely (at the very least) entertain you in some way, there are enough interesting peeps who usually come along, to guarantee this :P
Hope you do decide to join us!
If you do, please comment below so we know to expect you! Or feel free to message me privately on Discord to let me know (RedRica#0895)
Much Love from Red
---
▶️ DTube
▶️ IPFS