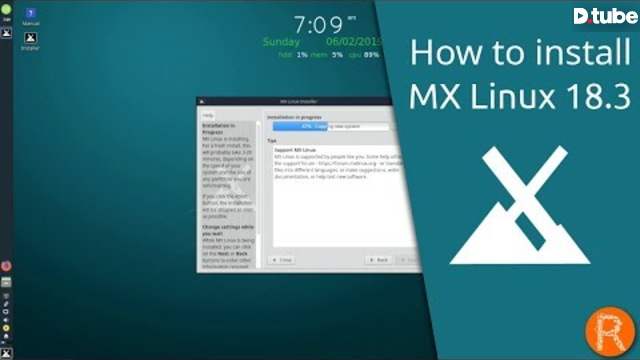 ---
In this video, I am going to show how to install MX Linux 18.3.
#mxlinux #linux #tutorial #opensource
https://brave.com/rib240 - Please use this link to download the Brave browser and support the channel!
Support the Channel on Patreon https://www.patreon.com/ribalinux
Buy Me a Coffee http://ko-fi.com/A0383T5
MX Linux, a desktop-oriented Linux distribution based on Debian's "stable" branch, is a cooperative venture between the antiX and former MEPIS Linux communities. Using Xfce as the default desktop, it is a mid-weight operating system designed to combine an elegant and efficient desktop with simple configuration, high stability, solid performance and medium-sized footprint.
Download
http://downloads.sourceforge.net/mx-linux/MX-18.3_x64.iso
Home Page
https://mxlinux.org/
PLEASE SUBSCRIBE AND FOLLOW ME ON TWITTER GOOGLE+ OR FACEBOOK!! IF YOU CAN PLEASE SUPPORT THE CHANNEL ON PATREON
Patreon
https://www.patreon.com/ribalinux
Twitter
https://twitter.com/ribalinux
Blogger
http://ribalinux.blogspot.pt/
Facebook
https://www.facebook.com/theribalinux
---
▶️ DTube
▶️ IPFS