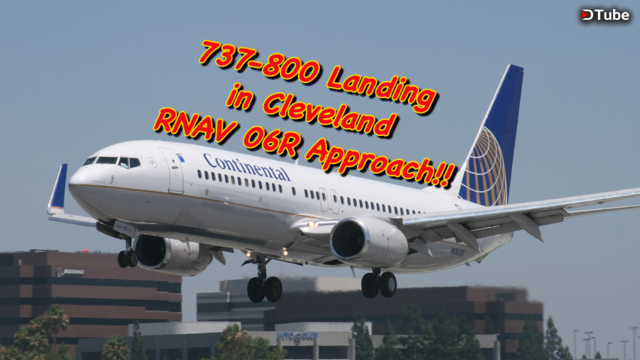 ---
COA/UAL 737-800 Landing at Cleveland KCLE 06r | X-Plane 738 landing in Cleveland
COA/UAL 737-800 Landing at Cleveland KCLE 06r | X-Plane 738 landing in Cleveland
Here is a clip of me landing a 737-800 in Cleveland Shooting the RNAV 06r Approach using X-Plane.
I'm sorry my graphics is not the greatest in this youtube video and promise a much better clip in the future. I can assure to you without any doubt at all that the graphics are 1,000 times better Live.
So rather than having X-Plane record, I'll use my other screen capture feature.
The graphics you see here are straight out of the Box X-Plane with no mods except using World Traffic 3.
Thank you for watching my youtube video COA/UAL 737-800 Landing at Cleveland KCLE 06r | X-Plane 738 landing in Cleveland