The Witness Chat was well attended. I was really pleased to see the number of Witnesses in attendance as well as the community.
The Witnesses who joined us included: @aggroed, @ats-witness, @derangedvisions (from @coff33a/@derangedvisions), @enginewitty, @crimsonclad (from @followbtcnews), @gtg, @guiltyparties, @carrieallen (from @helpie), @jackmiller, @mahdiyari, @neoxian
From Steemit Inc we were joined by @elipowell and @justinw. Discussion was lively, some good questions brought forward and addressed.
We were updated and talked about: HF21 which is fast approaching, SMTS, Steem-Engine, Communities, public relations, marketing, future ideas. Everyone present seemed to be passionate about the platform which means the conversation is lively.
Once again there was a is a break in the recording for a few minutes when I lost my internet connection. I don't think I missed recording anything major. @bluefinstudios jumped in to moderate in my absence and did a great job. Thank you Blue.
Here is the Youtube Link

There was a lengthy afterchat which does not get recorded. Only those who attend the Chat are part of that.
The next Witness Chat will take place on Wednesday September 11th at 1pm EDT / 5pm UTC
Want to keep up on what is happening in The Ramble? Sign up here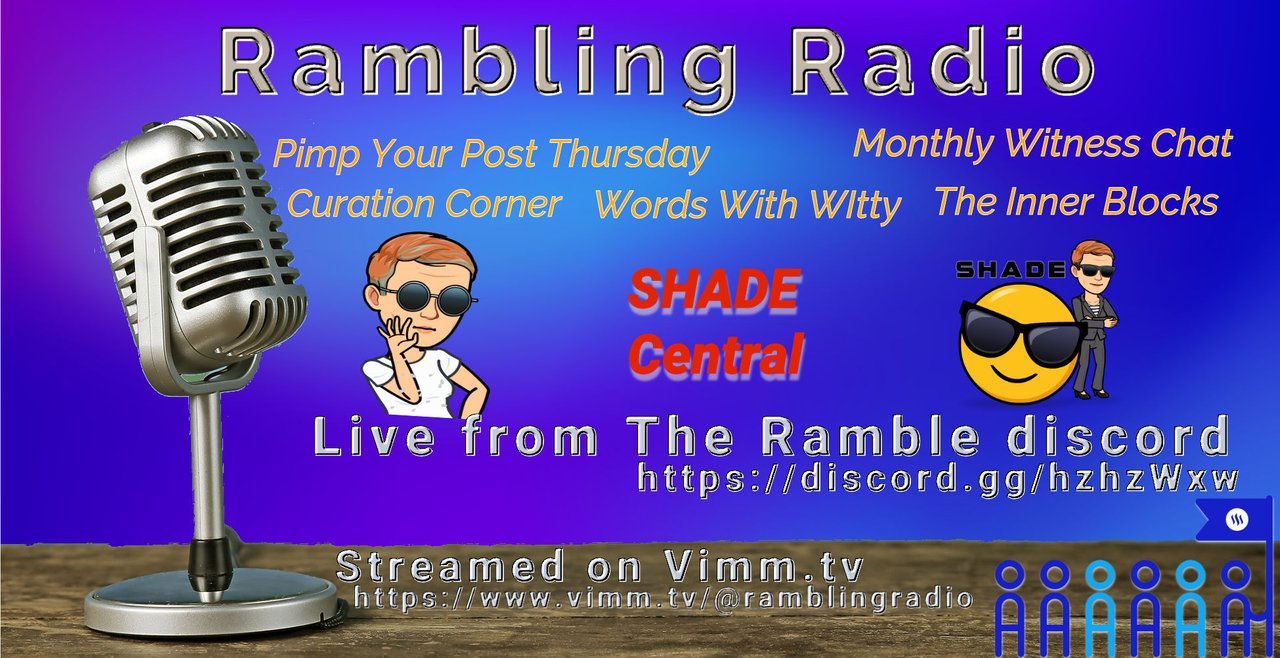 Until Next Time — Just Steem on











If you like this, please follow me and upvote the post.

---
▶️ DTube
▶️ YouTube