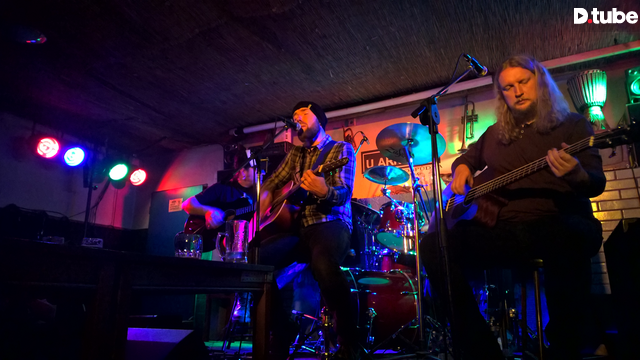 ---
Periferic U Arnošta ve F-M 13.4.2019
Trochu s křížkem po funusu přináším zase nějaké info o mých kamarádech ze skupiny Periferic.
Již jsem o nich několikrát psal mj. v článku "Periferic v Jazz clubu" nebo staršího data "Grunge music in the Czech Republic? Why not". No a tak jsem se zase na ně šel již před měsícem (ten čas ale letí) podívat na jejich další koncert tentokrát v malé hospůdce s poetickým názvem "U Arnošta" ve Frýdku-Místku. Krásný to pajzlík s duší alternativní kultury (co byste taky čekali u hospody u schodů na frýdeckomístecký fotbalový stadion, že. Každopádně prý jejich první "unplugged" koncert v jejich historii (unplugged není úplně to pravé slovo, když byly všichni "plugged", no ale co už). Každopádně jde poznat, že už nějaké roky přibyly a už to nebude takové ostré jako kdysi. I přesto je to fajn!
Příjemný poslech přeji.
Shebe
---
▶️ DTube
▶️ IPFS