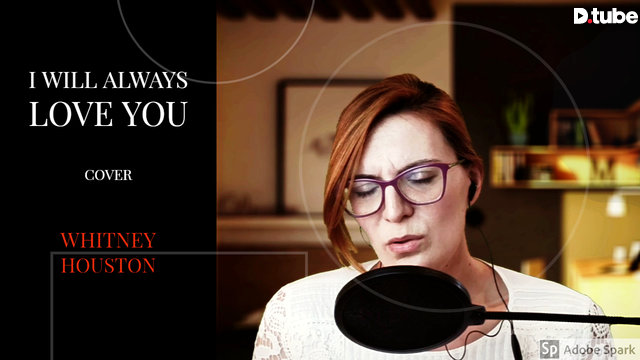 ---
Hey Everyone!!!
This song is one i wanted to do for quite a while now when i had a bit more time since i knew i would have to spend a bit more time on it.
This is most definitely the hardest song i have done since ive been back. :)
One of the greatest songs ever sung by the amazing Whitney Houston
Really nothing more to say.
I hope you guys enjoy my take on it. :)
As i promised i tried to improve on my video quality. Which i did do... Unfortunately with all the testing and messing around with the green screen and various softwares something went wrong with the video so it doesnt appeat to be completely in sync.
I dont know why that happened. :)
First i tried using Premiere and the video looked really good but once i exported the video, it flickered. During export Premiere Pro would heat up my laptop a lot.
Then i tried Filmora to edit the green screen and it was really bad because Filmora has a really basic editor so then i tried Lightworks which was a bit better but when i exported the video, the audio wasnt there and everything was somehow out of sync. :D
Since i had no other option i was stuck with that video. I imported the video back in Filmora to fix the audio and this is what i ended up with.
Its not perfect but i think its good enough. :)
A lot of work went into this and hopefully it will be much easier with the next video. :)
Its pretty fun using green screen. I just need a stronger laptop. hihi
See you later and byeeee!
---
▶️ DTube
▶️ IPFS
YOUTUBE: