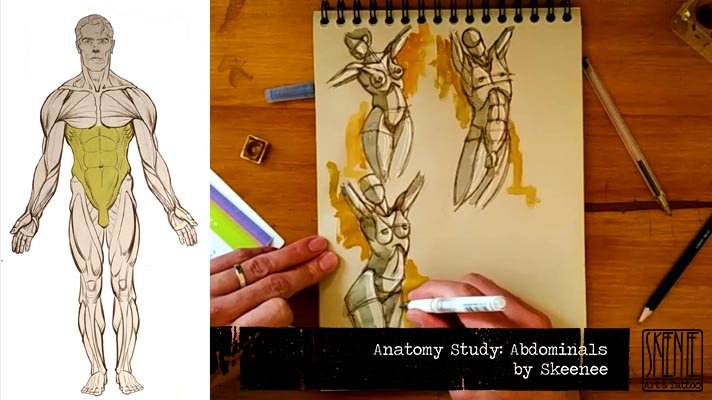 Hey guys! I have been contaminated by my kids so it´s gonna be a week of low creative output for me. It´s been a while since I have posted one of these, so here is a little anatomy study edited from the depths of my bed.
In this set of sketches I am trying to block in the abdominals. I mainly focus on this muscle group but also draw a bit of the pose and add some fluff to make it look perty. I know they are just quick studies, but I am an artist so why not try to make them look good as well:P
The Abdominals:
Grouping of 8 muscles that, when contracted, pull the rib cage closer to the pelvis. They are surrounded by the Obliques, that help bend the abdomen side to side, & by the Serratus that hold the shoulder blade close to the rib cage.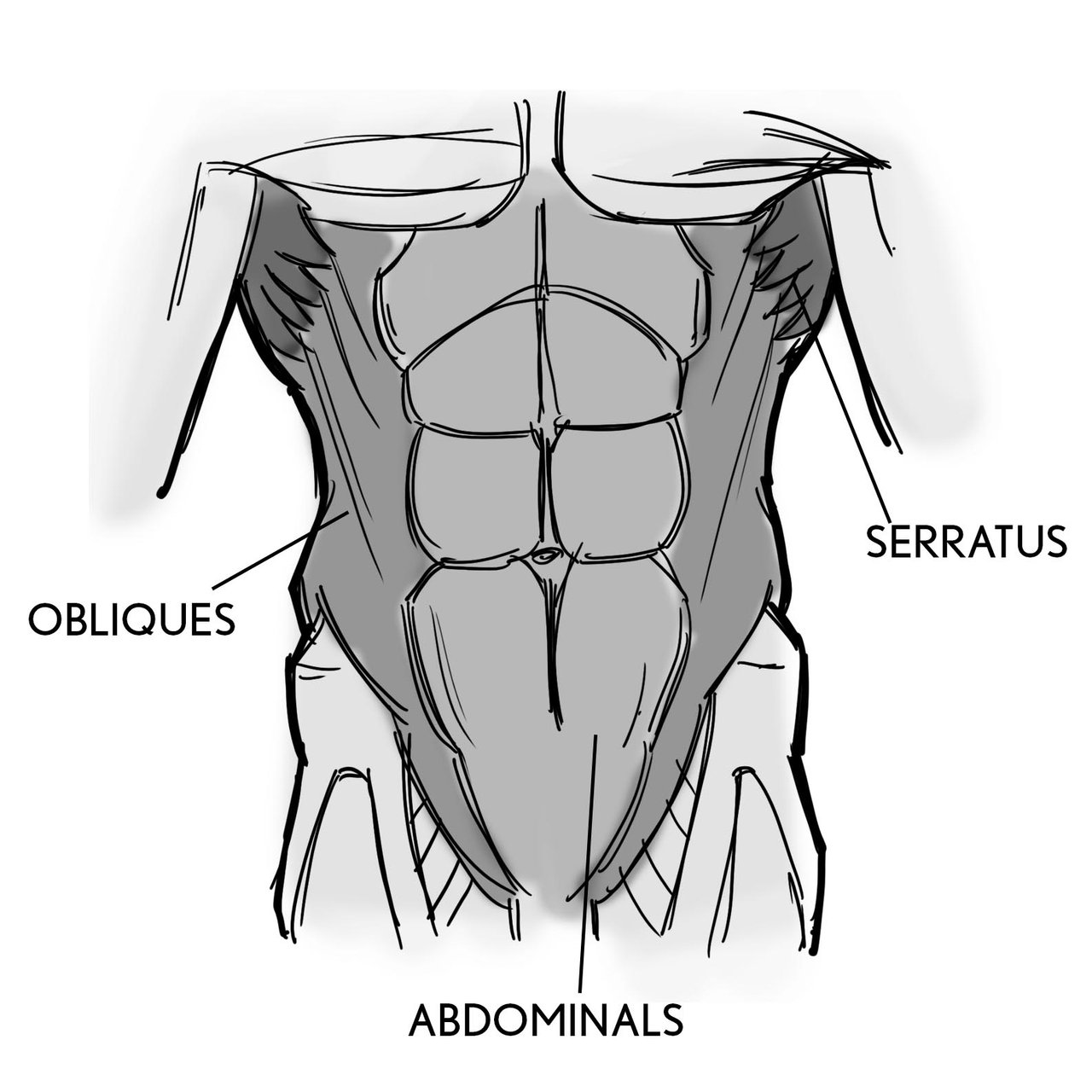 And here is the time-lapse:
D-tube link
I hope you enjoyed it. Now do you wanna get some...
$SKULL:
I have been hiding QR codes redirecting towards $SKULL stashes in my YouTube videos. I´ll give you a tip, they appear as a glitch in my logo.
There is also a link to 500 SKULL hidden in the description one of my last 10 videos, it´s available for the 10 first person to claim it!
I usually upload my YouTube videos hours before I post about them, so give yourself an edge and subscribe to my channel so you get a warning when my videos come out and can be one of the first to claim that sweet sweet $SKULL:)
Sketch Tokens:
If you like my gesture drawings, there is one Sketch Tokens left for sale on Opensea. Grab one of them while they are still cheap!
Material used:
Those links are Amazon affiliate links. Use them if you like the material I use, it will help support my art.
Kraft Paper: https://amzn.to/32HIhCc
Fountain pen: https://amzn.to/2Q6Z8Nh
Diamine Ink: https://amzn.to/32K1RO7
Water Brush: https://amzn.to/2LusnW4
White Gel Pen: https://amzn.to/2LW7qCh
Ballpoint Pen: https://amzn.to/2LAg2ja
Marker: https://amzn.to/32MdqEK
Recommended book:
Anatomy for the Artist, Sarah Simblet: https://amzn.to/2ZZjSKR
That´s it for today, I am gonna dive back in my bed & get better.
Have a nice day,

my site| instagram | twitter| makersplace| youtube