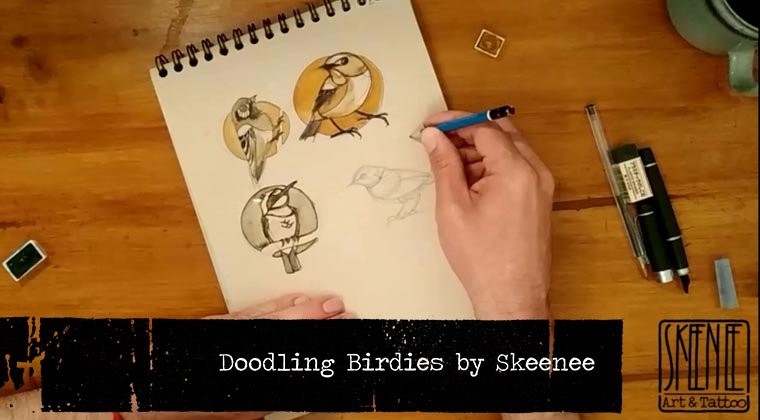 Hey everyone! I have been sketching a lot of birds lately as preparation for my upcoming "Bird on Gold" series; I thought I would drop a little sketching time-lapse here before I show you what I am working on.
Those are really quick sketches done in 3 -4 minutes with a photo reference to inspire myself for the main pose and general proportions, then I fully improvise. There are mistakes but I don´t care too much about doing a perfect drawing at this stage of production. Everything goes and I try not to judge myself as I draw and let everything flow on the page.
Here is the time-lapse:
D-tube link
If you wanna support my videos, please consider subscribing to my YouTube or D-tube channels:)
Tip of the day:
Blocking up the birds wing
Birds are fun to draw. Even if you play around with their proportions and improvise; they usually end up looking believable as long as you respect a few of key elements. One of these elements is the structure of a bird´s wings.
Birds wings might look complicated to draw; but they are actually all structured the same way. Once you understand their structure it becomes easier to "decode" and draw them. They are composed of 3 feather groups: primary secondary, and the alula. Every bird´s wings are built the same way, they just vary in size and proportions.
This is my technique to draw them:
1.Blocking in the general shape of the wing
2.Dividing the wing in primary & secondary groups
3.Breaking down the secondary group into smaller groups
4.Finding the 3 top feathers of the secondary group (important landmark)
5.Adding the alula feathers
6.Fluffing it up
Here is a little gif to illustrate my process: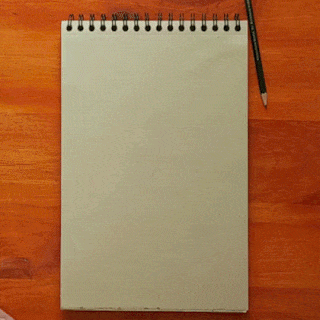 If you wanna know more about bird drawing, get your hands on "The Laws Guide to Drawing Birds". I know I am repeating myself but it´s that good:P
Material used
Kraft Paper: https://amzn.to/32HIhCc
Fountain pen: https://amzn.to/2Q6Z8Nh
Diamine Ink: https://amzn.to/32K1RO7
Water Brush: https://amzn.to/2LusnW4
White Gel Pen: https://amzn.to/2LW7qCh
Ballpoint Pen: https://amzn.to/2LAg2ja
Windsor & Newton Watercolor Pans: https://amzn.to/2LwM0Nb
Marker: https://amzn.to/32MdqEK
Recent posts
I have lately written a bunch of posts about my process, go check them out!
Speed Drawing: Parakeet skeleton
Speed Drawing: Ink sketch of a magpie
Speed Drawing: Hornbill Skeleton
Speed Drawing: Muscle Study, Latissimus Dorsi
I hope you enjoyed this post! Don´t hesitate to contact me with any feedback or question!
Have a nice day,
Skeenee!

my site| instagram | twitter| makersplace| youtube