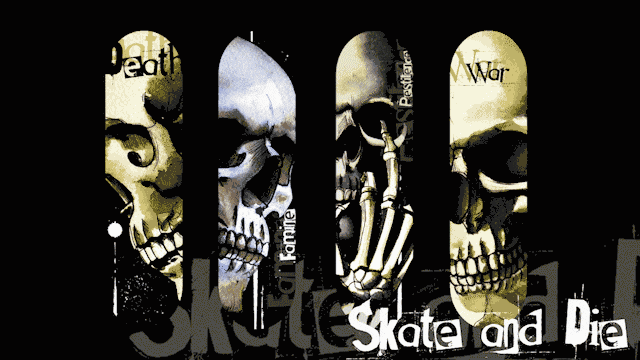 Hi all! I am super thrilled to announce that I have teamed up with the infamous artist & skateboarder Mlibty to bring to you a set of guest CryptoSkateboards . Thanks a lot mate, it´s an honor to have worked with you on such a cool project!
I am bringing a series of four boards called " Skate and Die: the Four Horsemen".
Promo Video
Description & Short Story
I would also like to thanks Puffin, wordsmith extraordinaire, who provided me with an invaluable help on the project and helped me tie it all together with this amazing description and short story:
Skeenee and MLIBTY present a collaboration entitled "Skate and Die, the Four Horsemen". Our famed Four Horsemen of the Apocalypse have swapped their mode of transport for something more suited to the 21st century; skateboards. As fully paid up members of the Bones Brigade, fear their new found abilities as they perform deadly tricks such as the Nightmare and Hang Ten Flips; you don't want to be on the wrong side of those! Once you purchase one of these boards, you'll need to hold on for dear life as they will take you on one hell of a ride.Purchasing really is a matter of life and death!
And now the short story:
"The four horsemen were relaxing after a long year of ravaging the planet. They had put their horses to pasture and were looking for something to amuse themselves. "Golf?" said Pestilence. "No", replied the others in unison. "We can't play golf, we're supposed to be bringing forth the apocalypse, not hitting a small ball around", death moaned. War suddenly looked at the others and said "which group of people ravage the streets causing maximum chaos to the middle classes"? The others looked at each other shaking their heads. War continued, "Surely you have some idea?", but the others looked clueless. Finally War admitted defeat and blurted out "Skaters! We'll go skateboarding, that'll really cause some havoc in the streets". "Finally something we can agree on", Famine said chuckling. The others nodded in tacit acknowledgement, their white heads glistening in the light. "But where do we get some equipment?" Famine demanded. War cackled, "That's easy, MLIBTY has a skate shop down the way and Skeenee the artist is there. We will torture them into making us some decks that we can put our likenesses on." The others agreed that it was a most ingenious and at the same time evil plan."
The short story will appear in the description of each Token, forever immortalizing Puffin´s writing.
Board pictures
Death: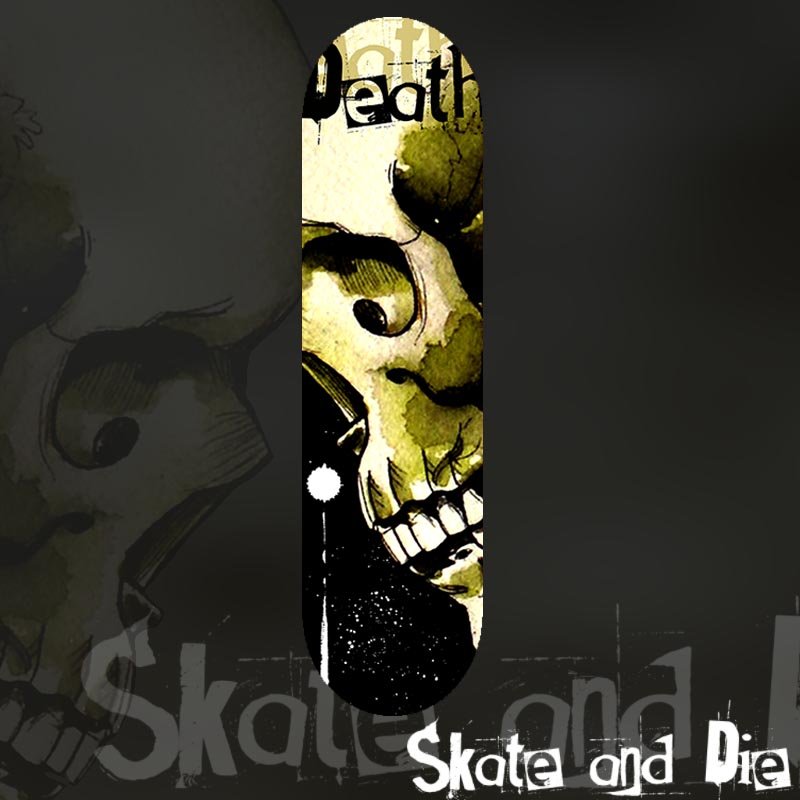 Famine: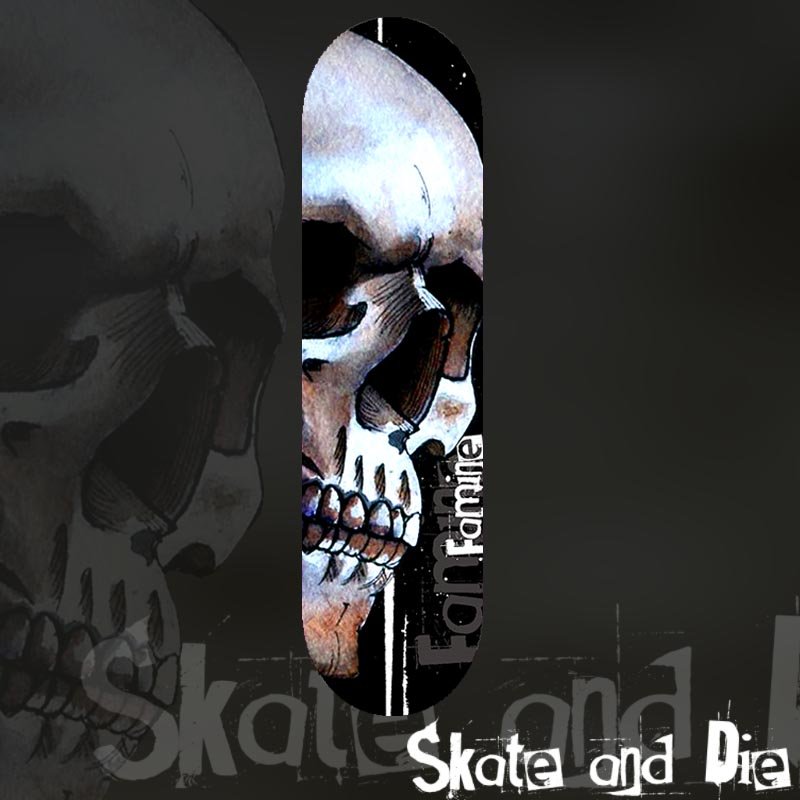 Pestilence: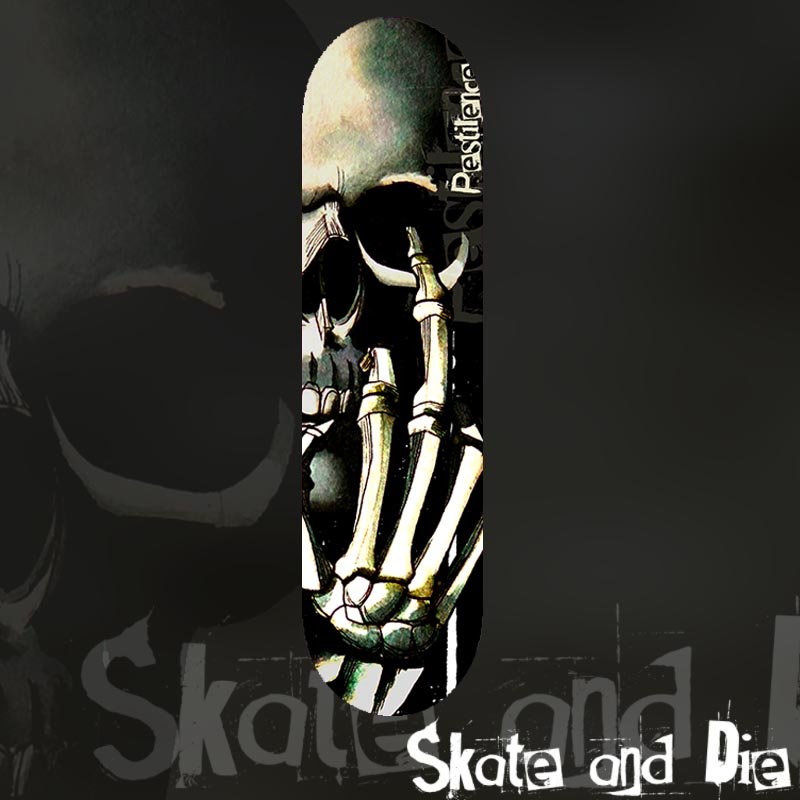 War: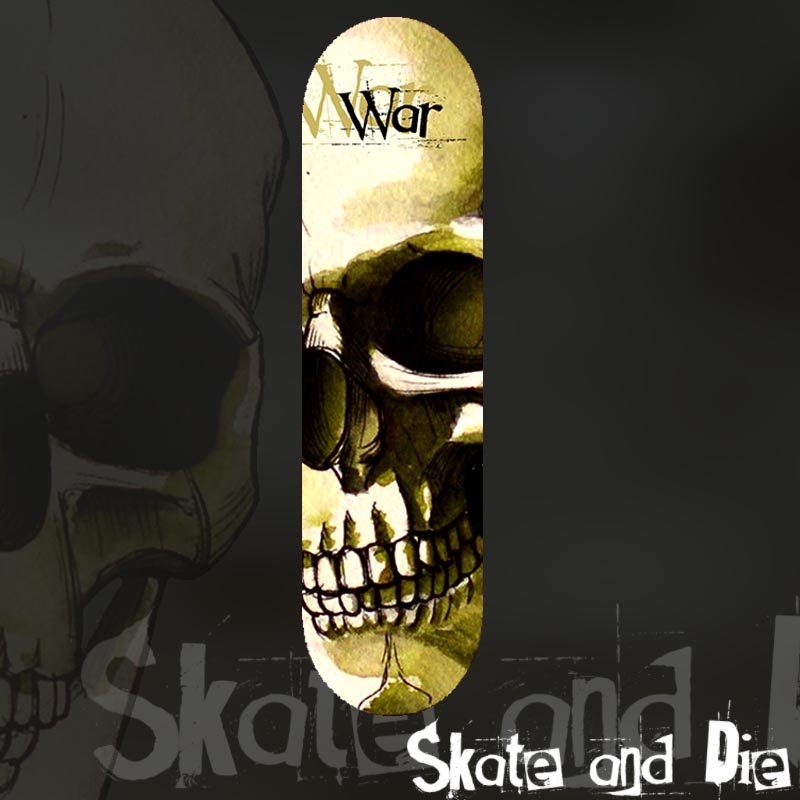 Release & Edition
Each board is released as a 10/10 edition on Mintbase for the price 0.08 ETH.
They will hopefully be turned into real boards in the future:)
Virtual Gallery
You can go check the board for yourself in my Cryptovoxels Skull Gallery. Take the time to have a tour of my gallery and check the rest of my artwork:)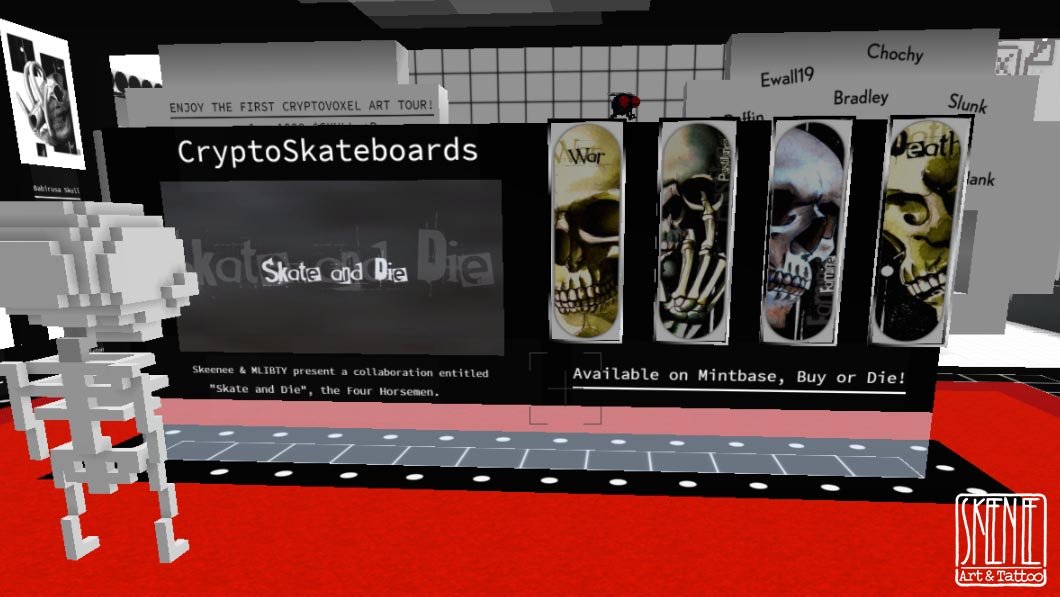 That is all for today, I hope you enjoyed my post.
Have a nice day.
Skeenee!

my site| instagram | twitter| makersplace| youtube