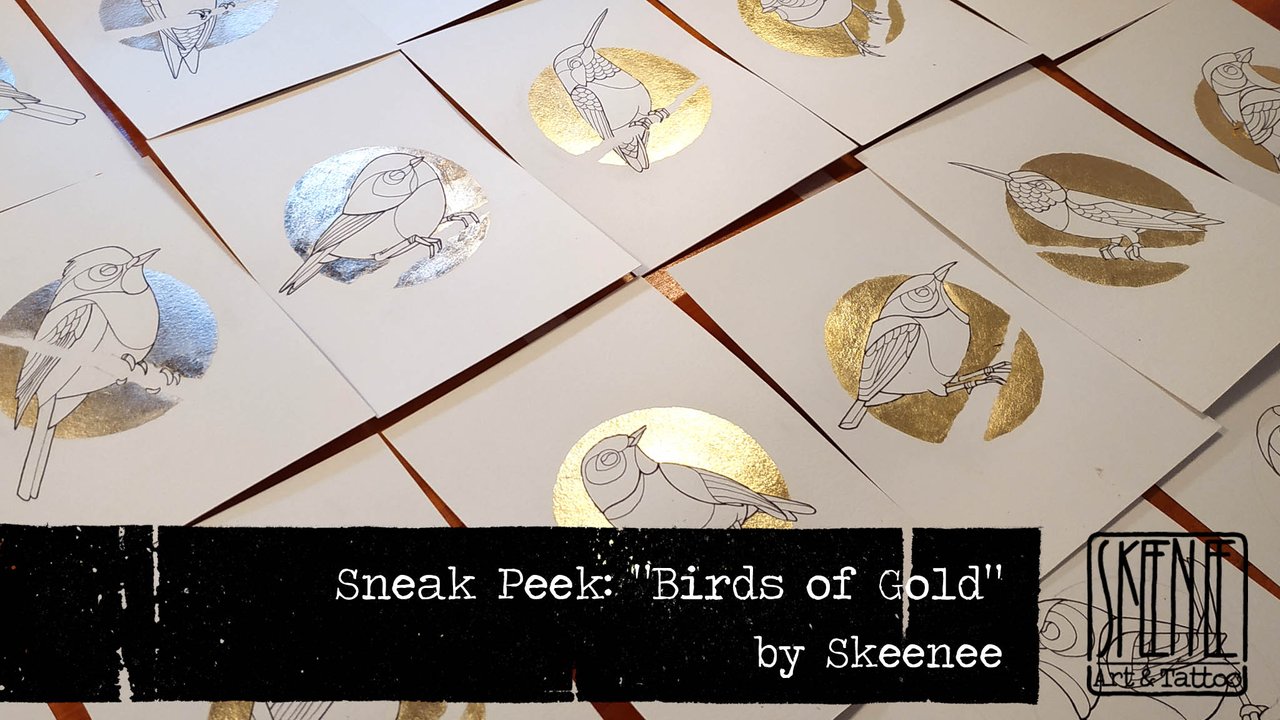 Hi all! I am starting a new type of posts today: "Sneak Peeks". Take a look behind the curtain and see my work in progress. I´ll try to do a few of those for each project I am working on in order to give you little updates every time I reach a new stage of production.
As you can see, I missed a few updates on the "Birds on Gold" series as I am already past the design, cleanup, and gilding stages. But I just thought about doing that today:P
The stages left to bring this series to completion are: defining the tones with ink, coloring with watercolors, and putting a varnish layer to tie it all together.
Here are a couple of close-ups...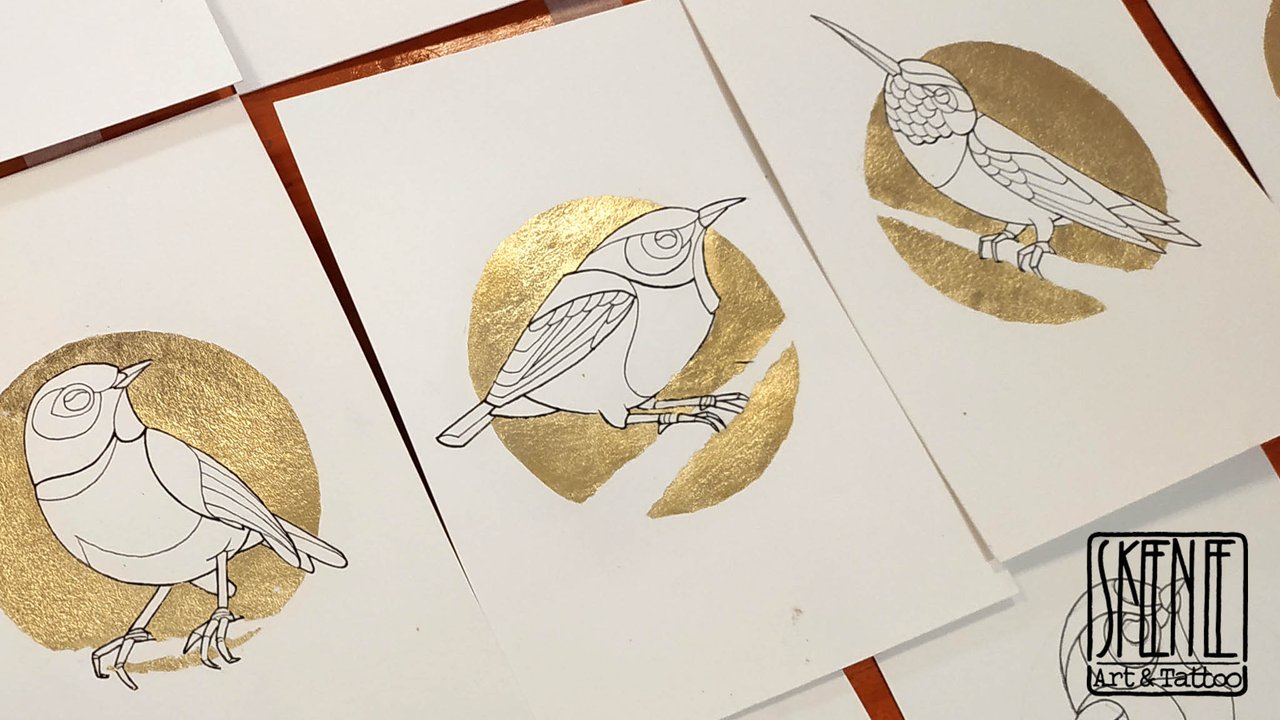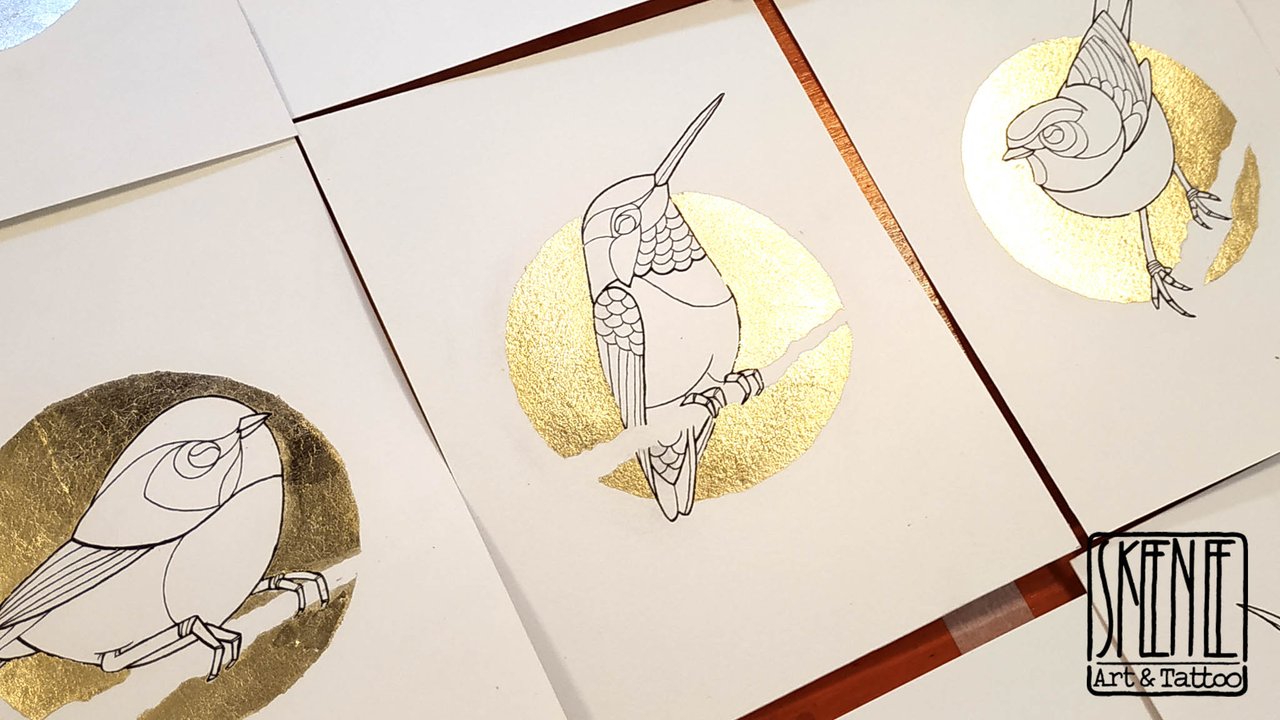 ...and a picture of my work space.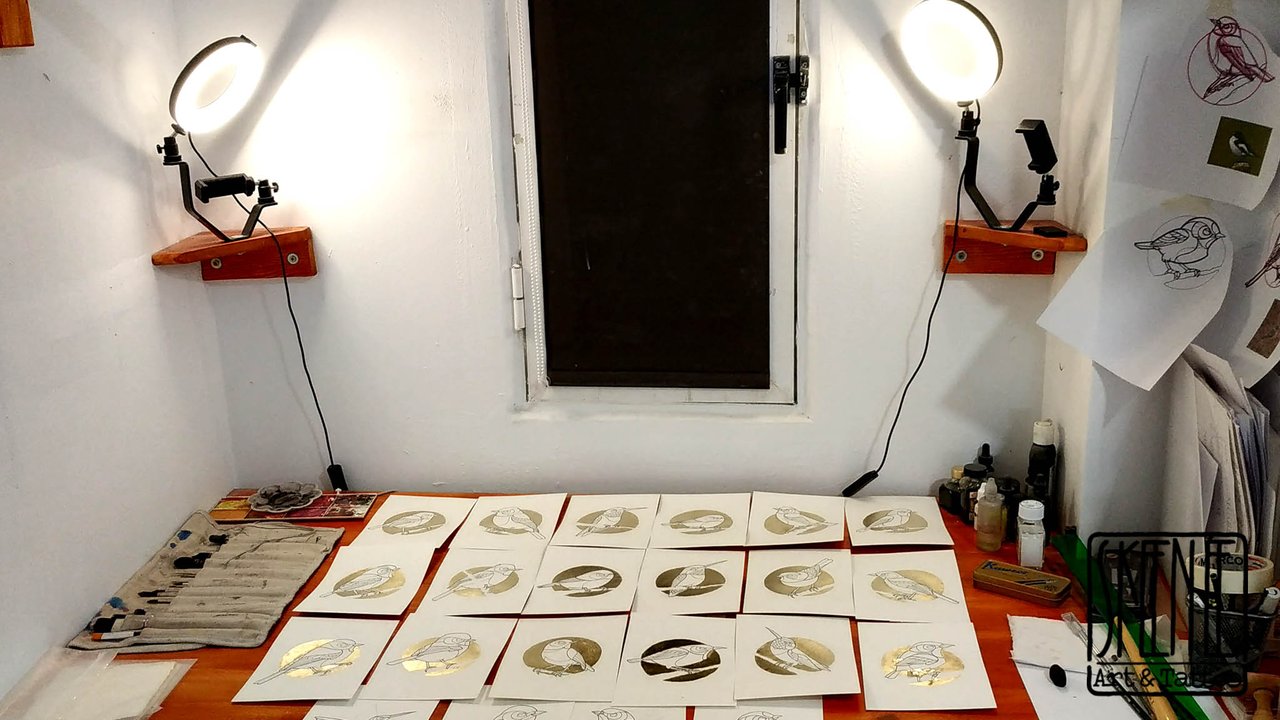 This is the new desk I have been building, it´s not perfect but I like it. I have camera and light stands on each side and one on the top too (it´s off frame). It´s still needs a bit of fine tuning but it does the job.
Let me know if you like those "sneak peeks", if you do I will keep them coming.
Have a nice day,
Skeenee!

my site| instagram | twitter| makersplace| youtube