Hello everyone, today´s time-lapse is a Bongo skull, one of my favourite animal skull to draw. As usual it was drawn with a fountain pen, and painted with Sumi ink. This is skull is part of a Animal Skulls and Skeletons series I developed to improve my anatomy drawing and research composition and contrast.
I tried to contrast the natural curves of the of skulls and skeletons with abstract geometric shapes in a appealing compositions.
Here is the time-lapse:
D-tube link
Now a few screeshots of the different stages of production:
Line work: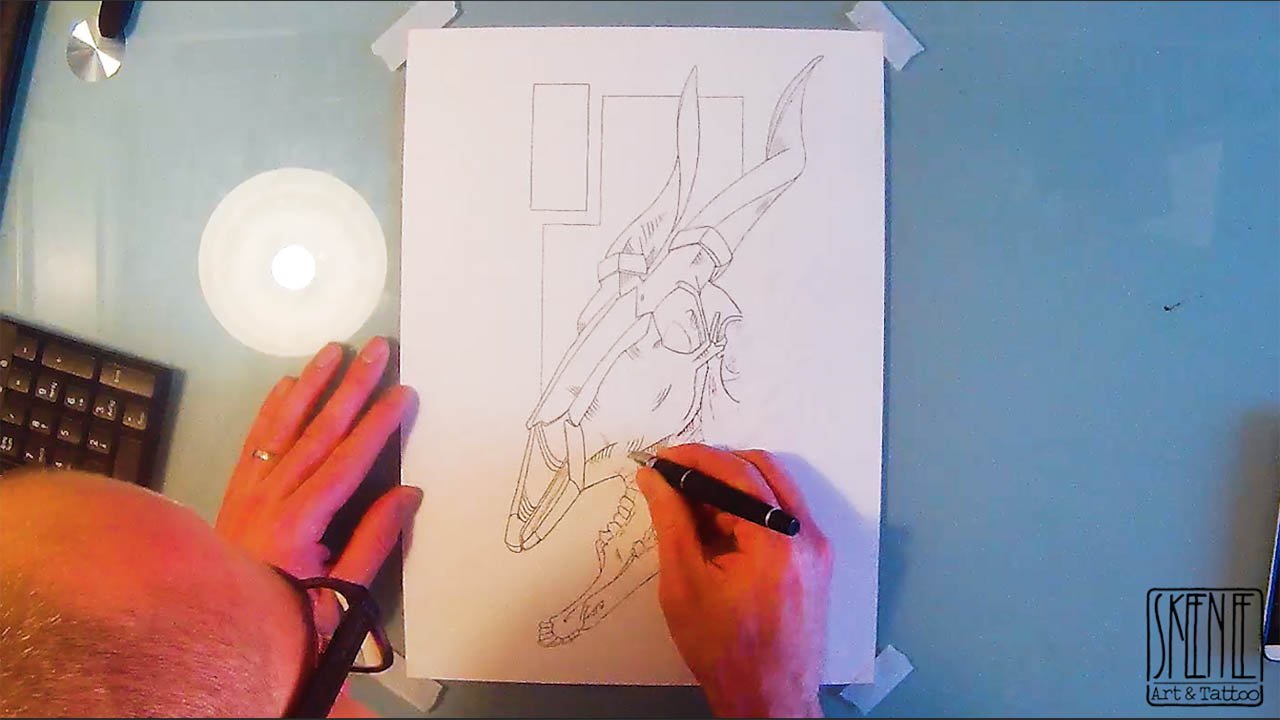 Line weight: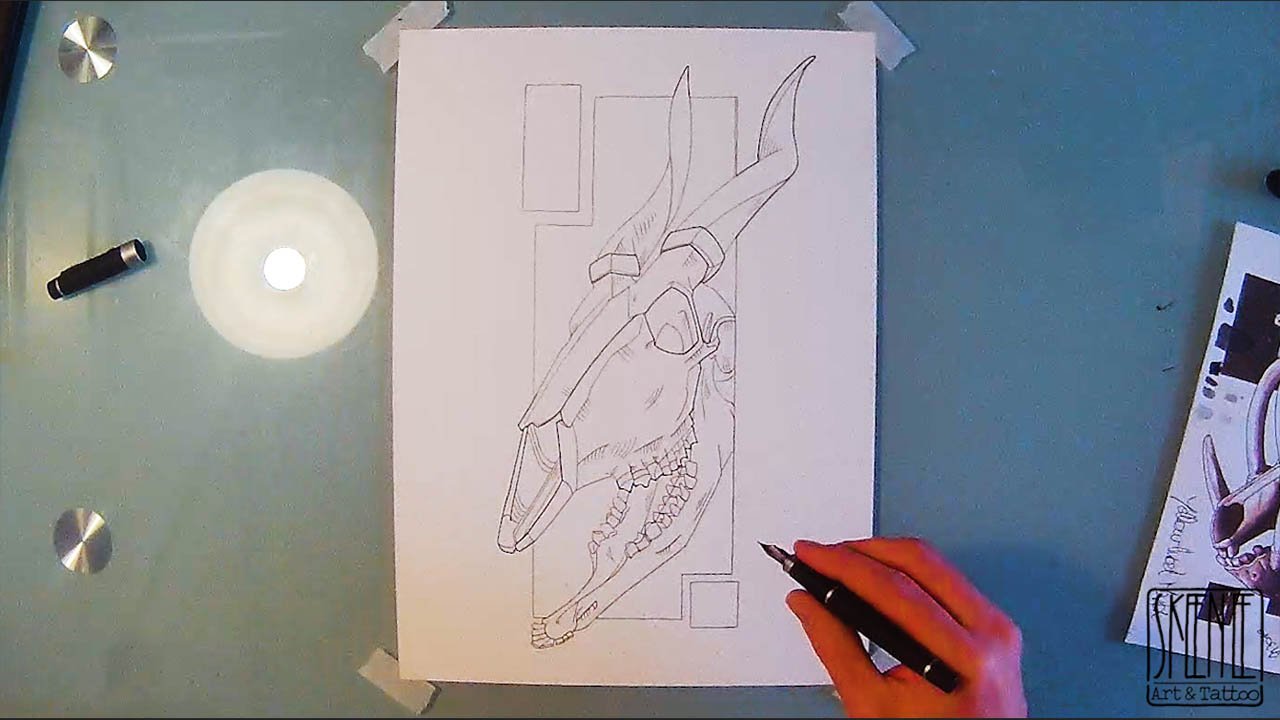 Background inking: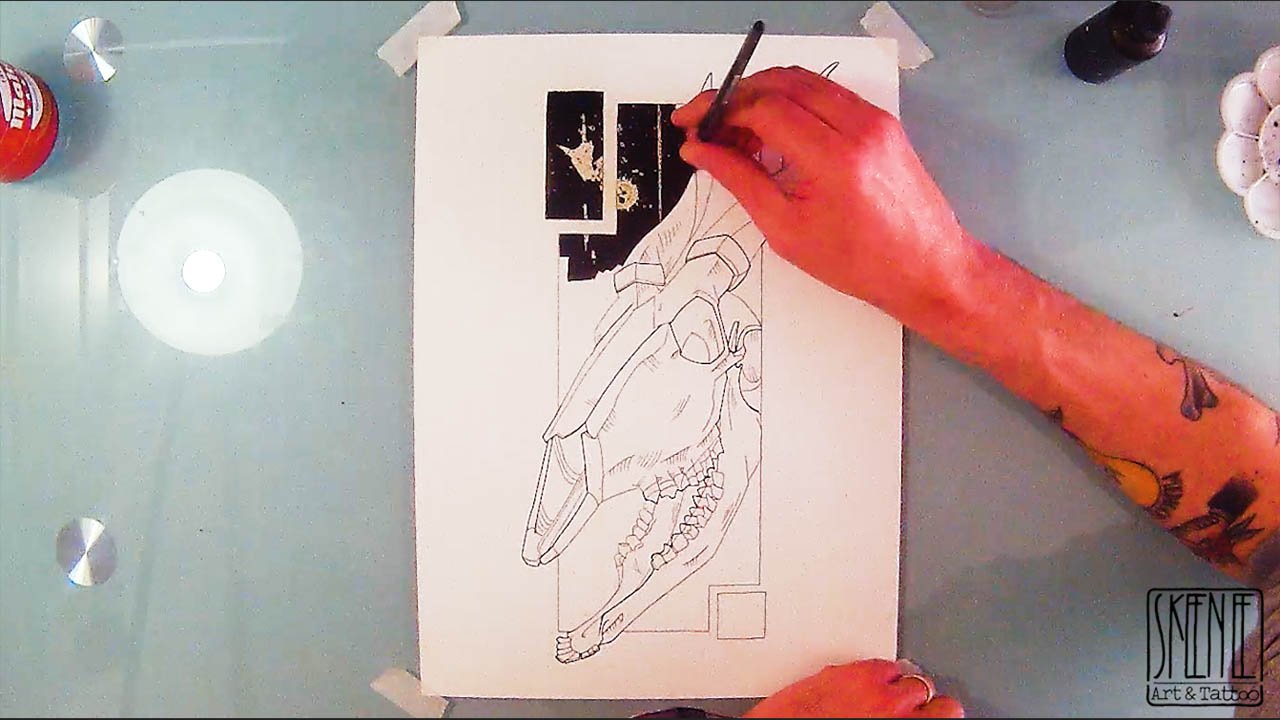 Tone: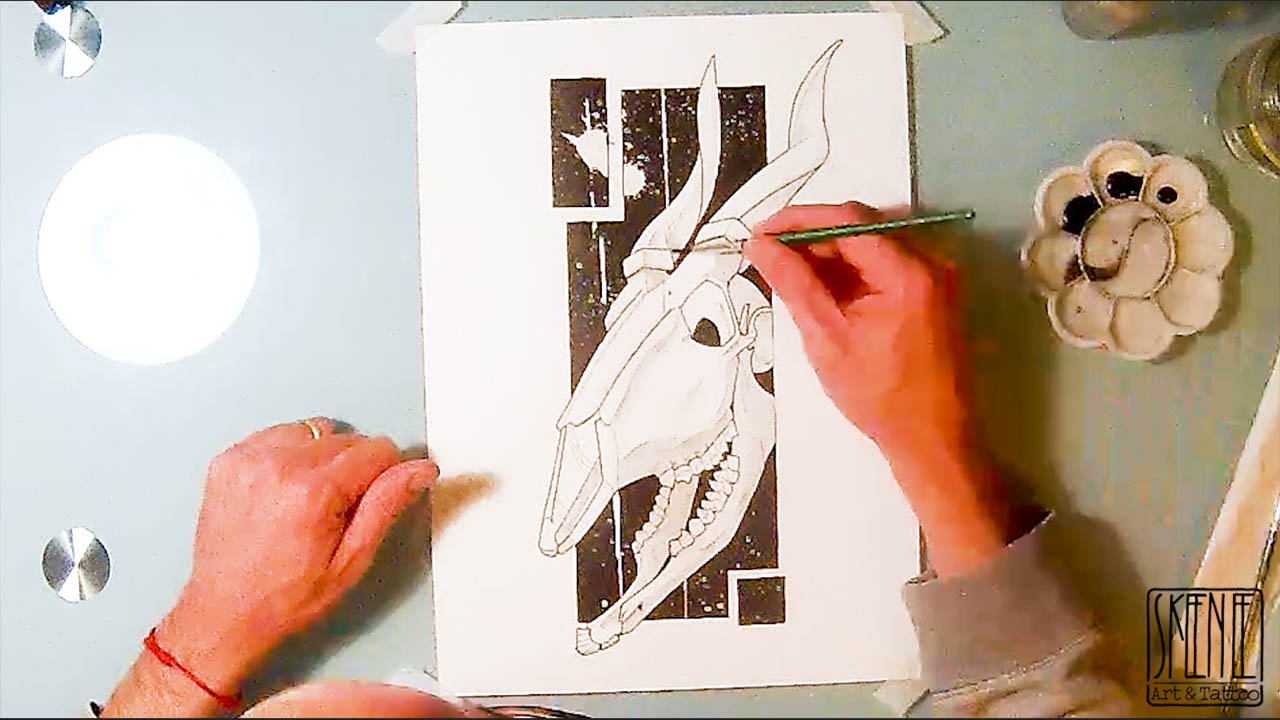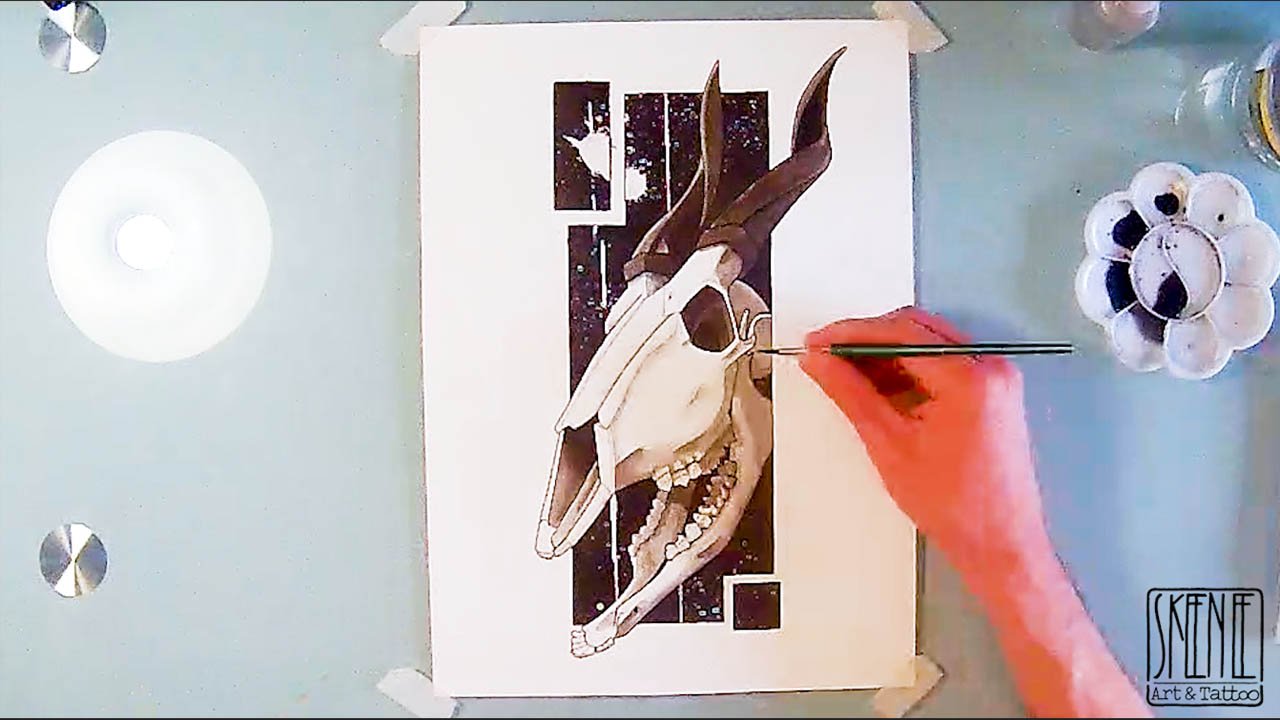 And here is a picture of the final piece.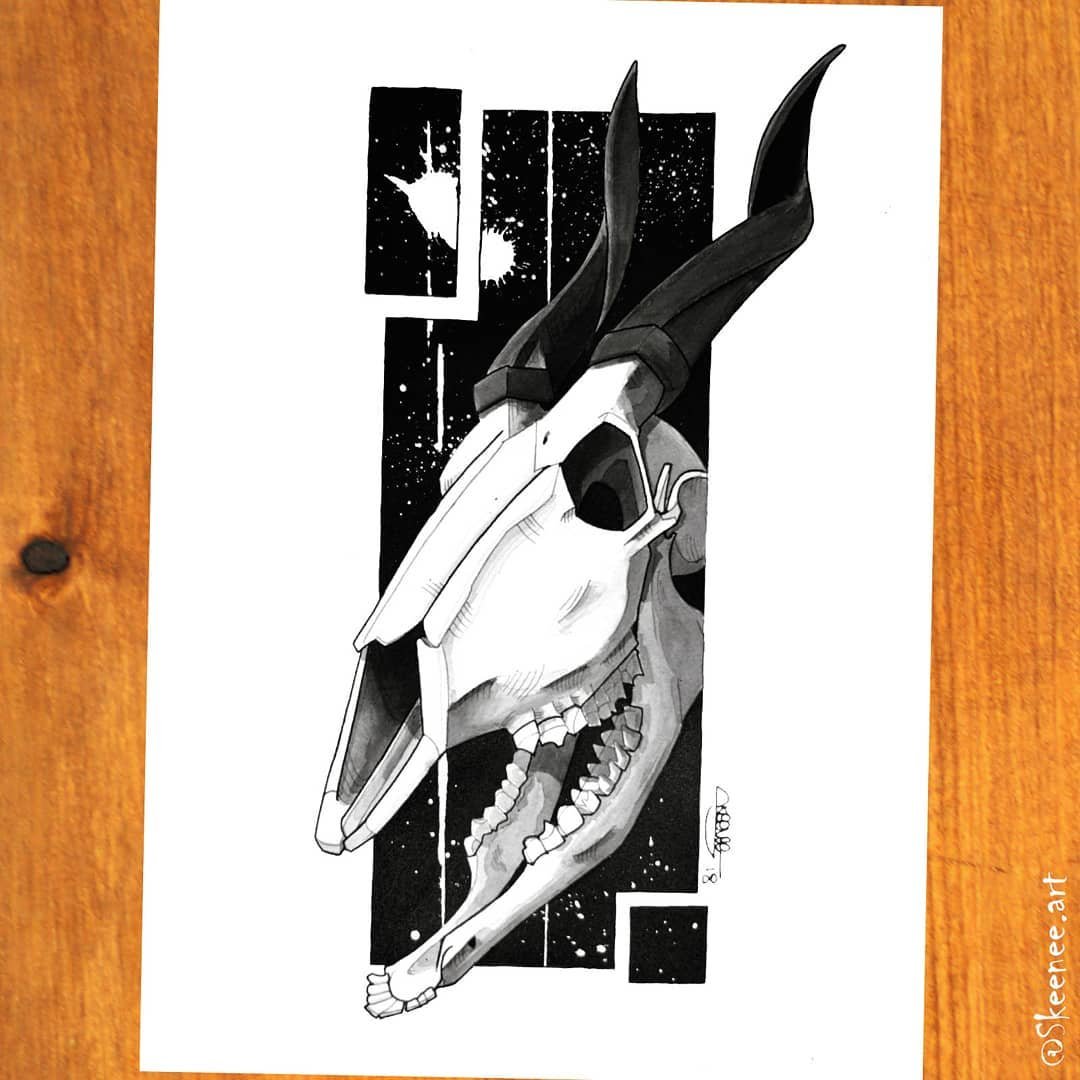 This Bongo Skull and other pieces of the series are in exhibition in my Cryptovoxels Art Gallery Click on the link to teleport there and see my art for yourself. Test my virtual gallery if you have not done so yet, I think it´s an amazing new way to experience art online!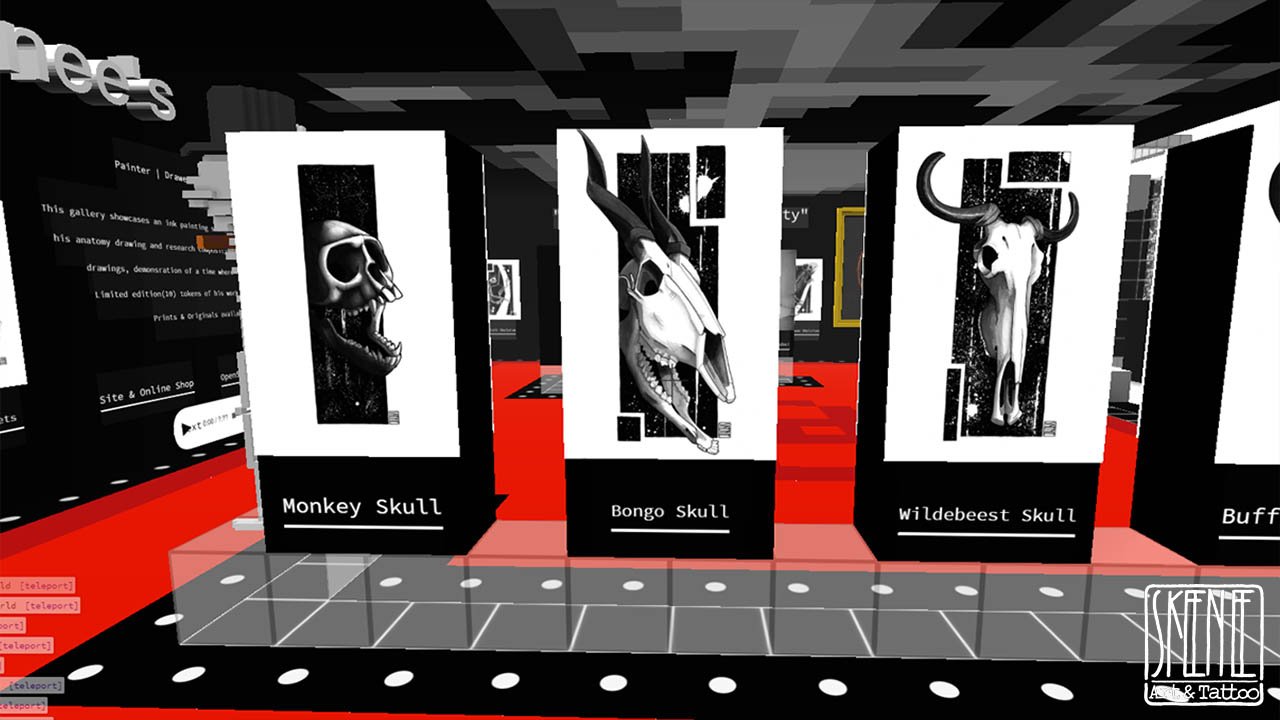 If you like my work you can find limited edition crypto collectibles(10) on my Makersplace Store, framed prints are available on my website. Contact me if you want to acquire originals.
Material used:
Pen & Ink Fountain Pen
Noodler´s Black Fountain Pen Ink
Water Brush
Kuretake Sumi Ink
Masking Fluid
Arches Paper
Recent posts
Skeenee´s Virtual Art Gallery
Speed Drawing: Hornbill Skeleton
Speed Doodles: Birdies
Speed Drawing: Little Blue Bird on a Gold Sun
Speed Doodle: Birdie on an Ornament
Speed Doodle: Torso Study
I hope you enjoyed my post, feel free to leave feedback or questions, I will do my best to answer them.
Have a nice day!
Skeenee!

my site| instagram | twitter| makersplace| youtube