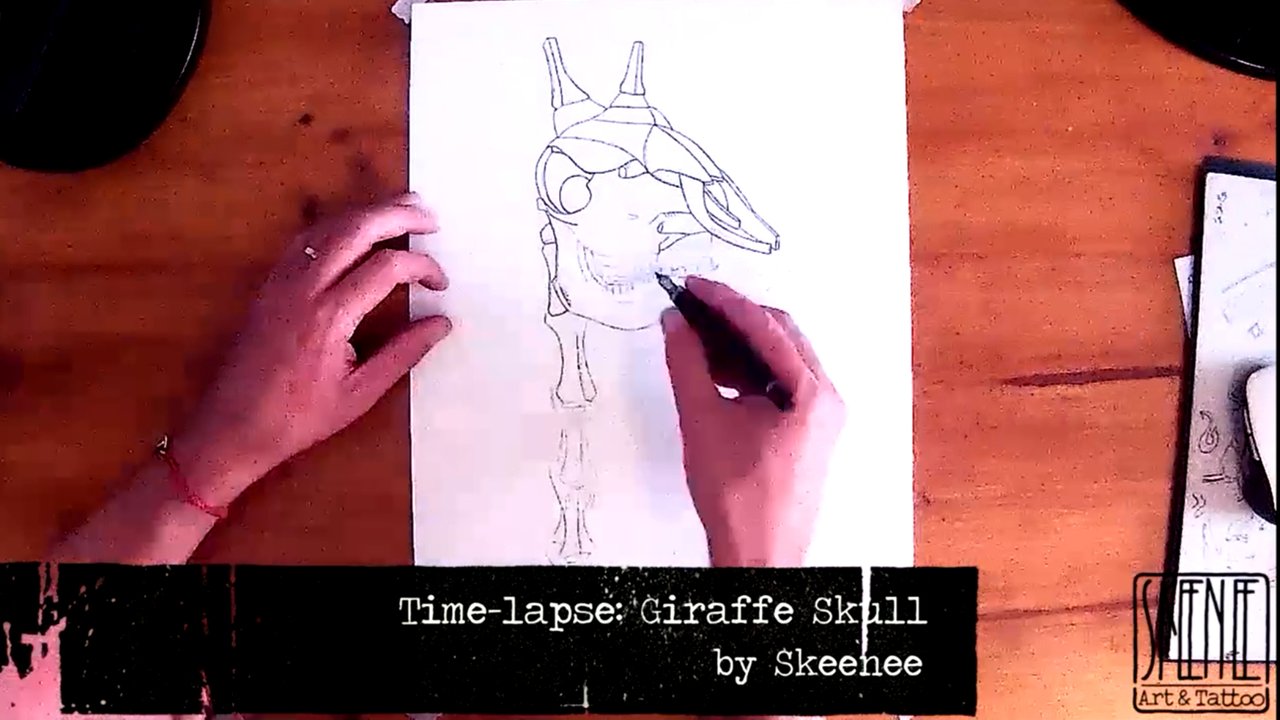 Hi everyone! This week, I present to you a giraffe skull, It´s one of those weird skulls that always looks pissed off. I went through a bunch of references trying to find one with softer lines; that was pointless, they are all pissed off. I think it is some kind of natural rule about animal skulls: the cuter the animal, the angrier the skull. But i digress...
Here is the time-lapse,
D-tube link
If you like this painting, the NFT is available on Makersplace (5/5 edition), and framed prints can be bought on my website. The original is still available if you want to acquire it.
Not convinced yet, go check the painting for yourself in my Cryptovoxels gallery!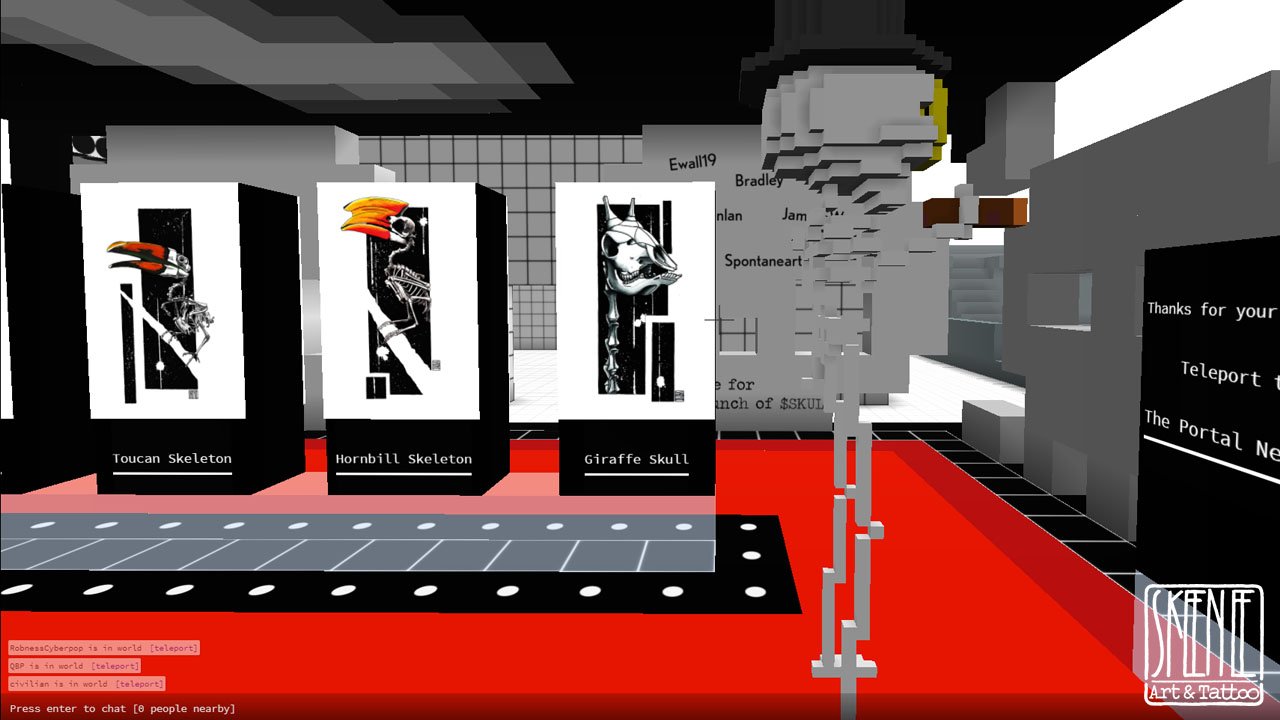 Pictures of the Process:
1.Lines: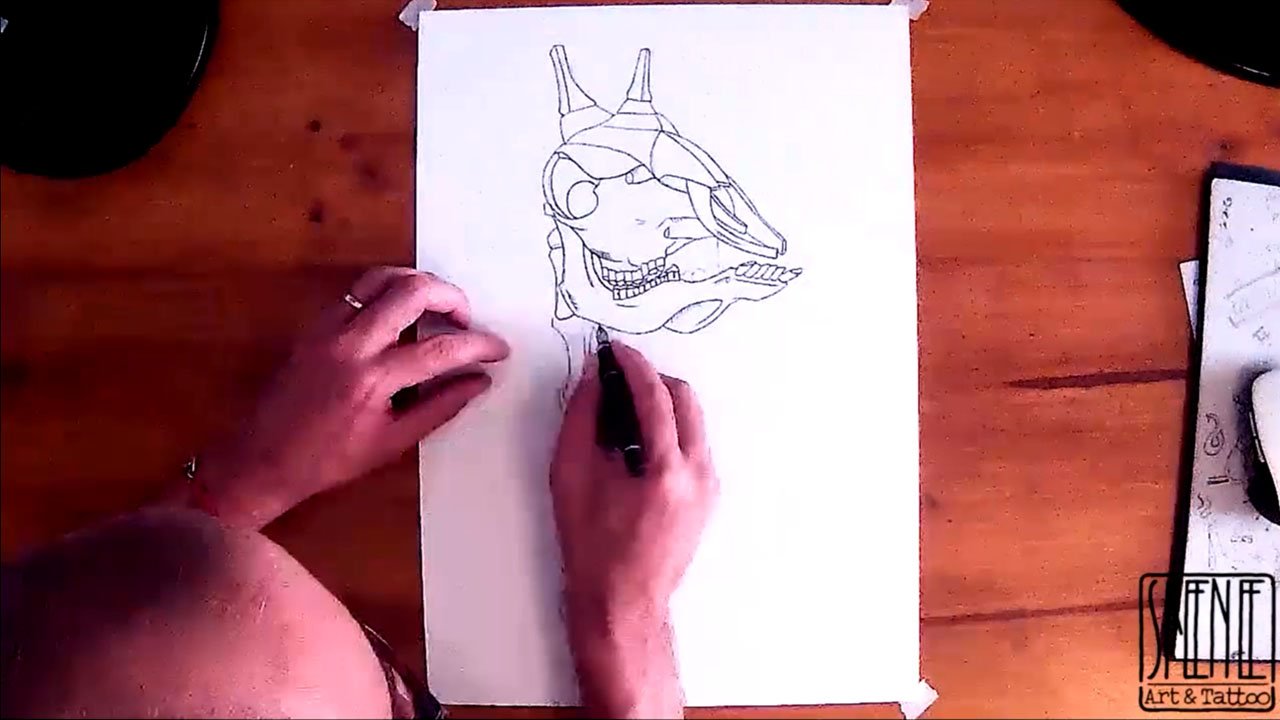 2.Ink Background: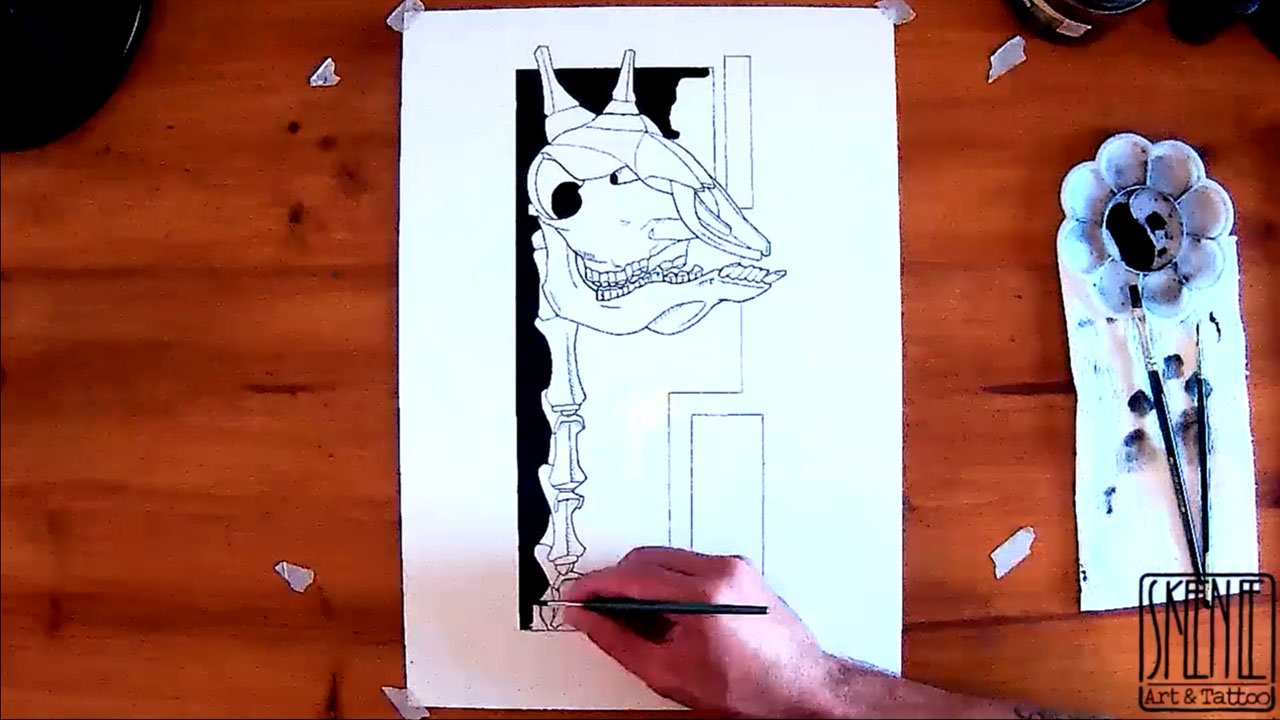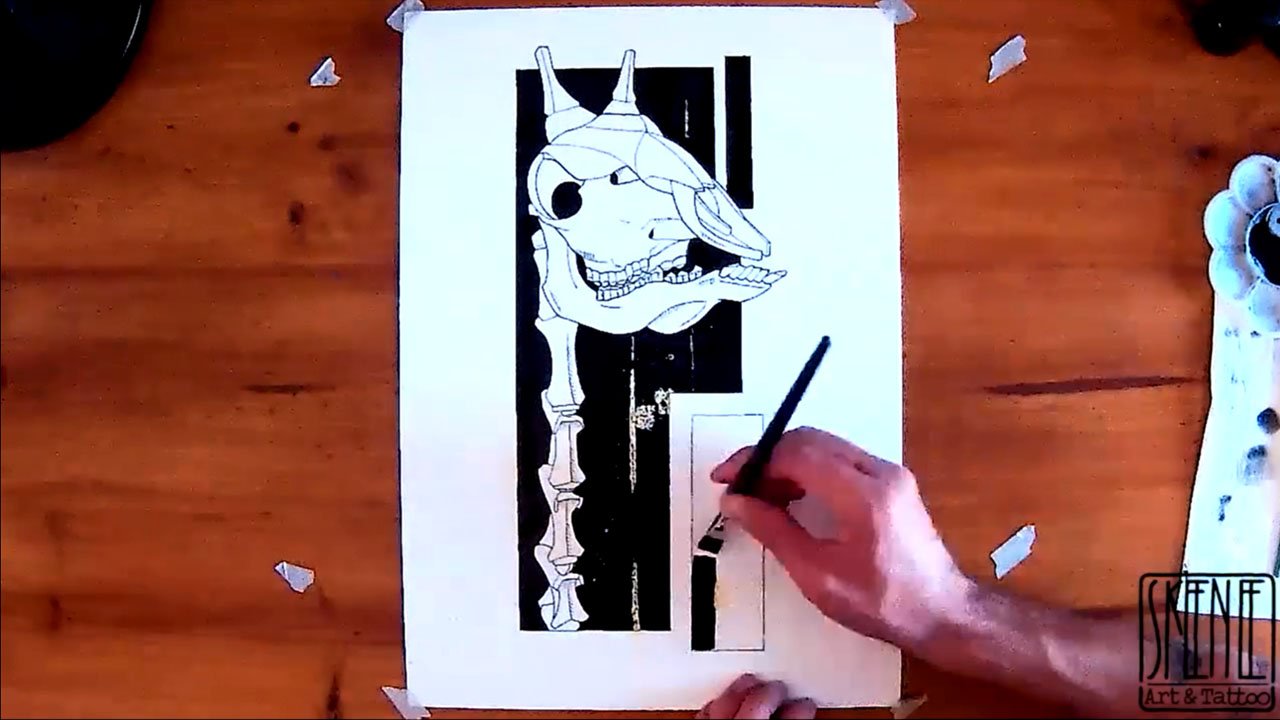 3. Shading: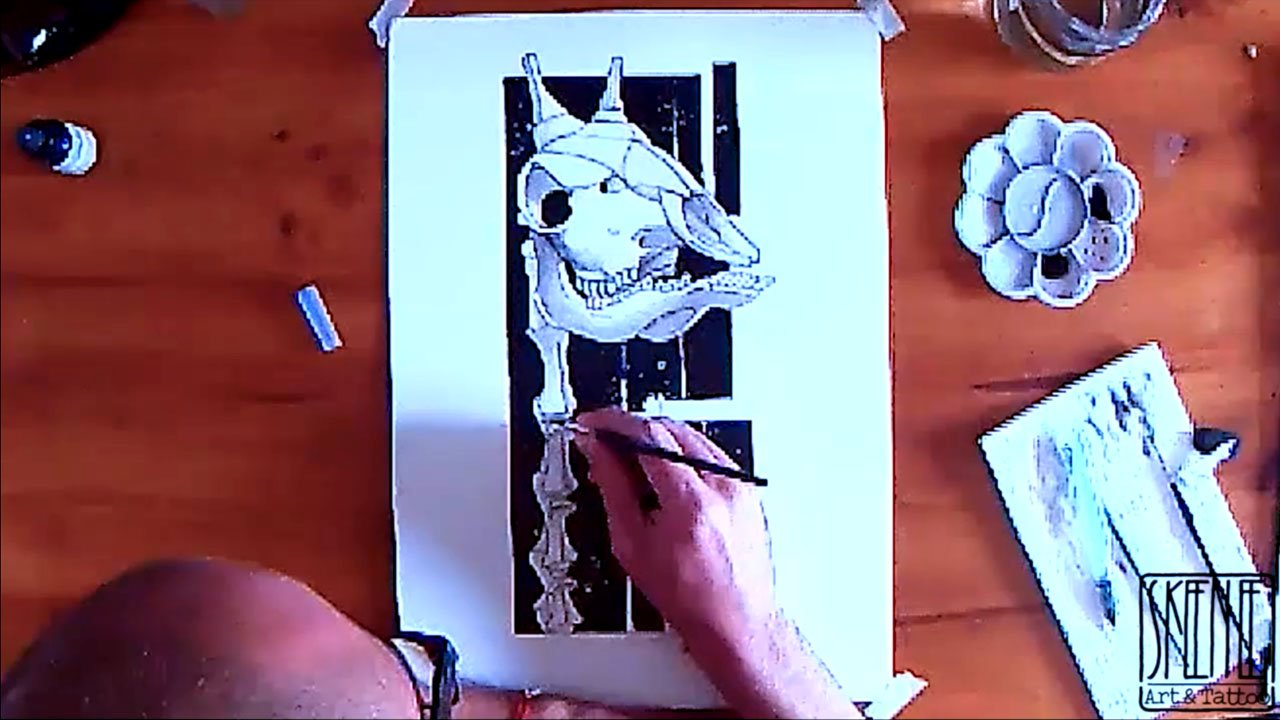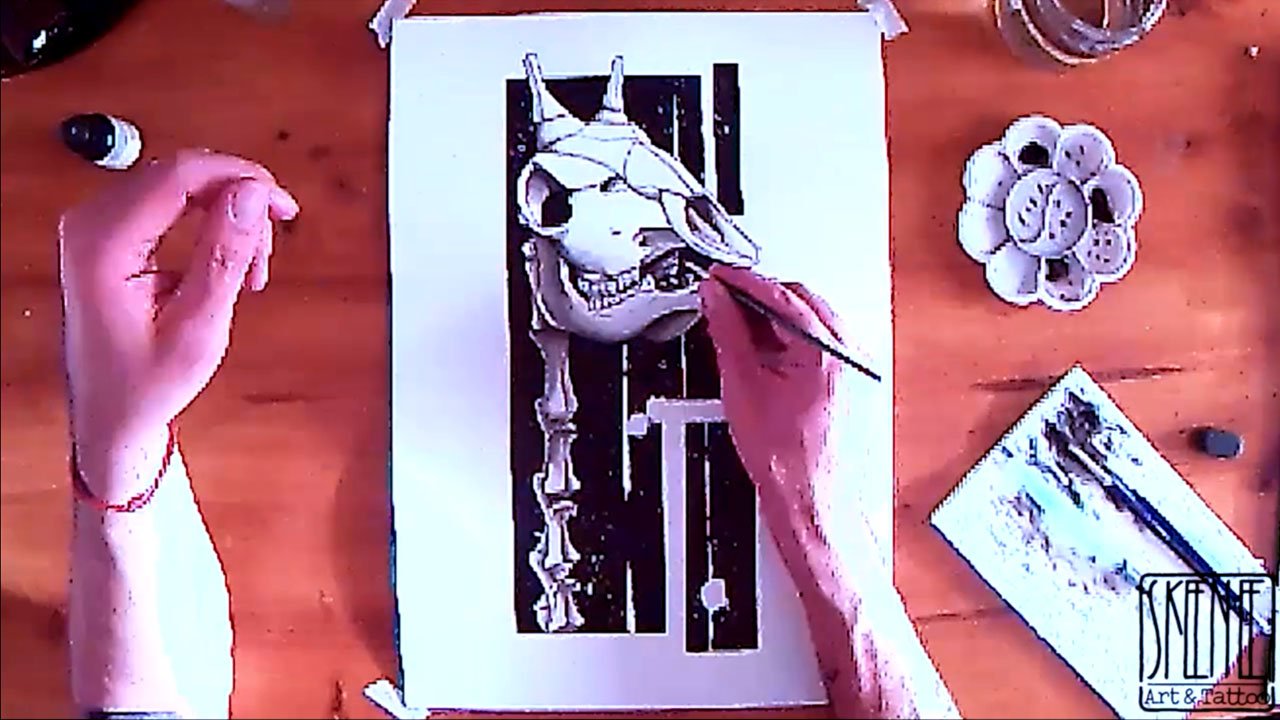 4. Final Drawing: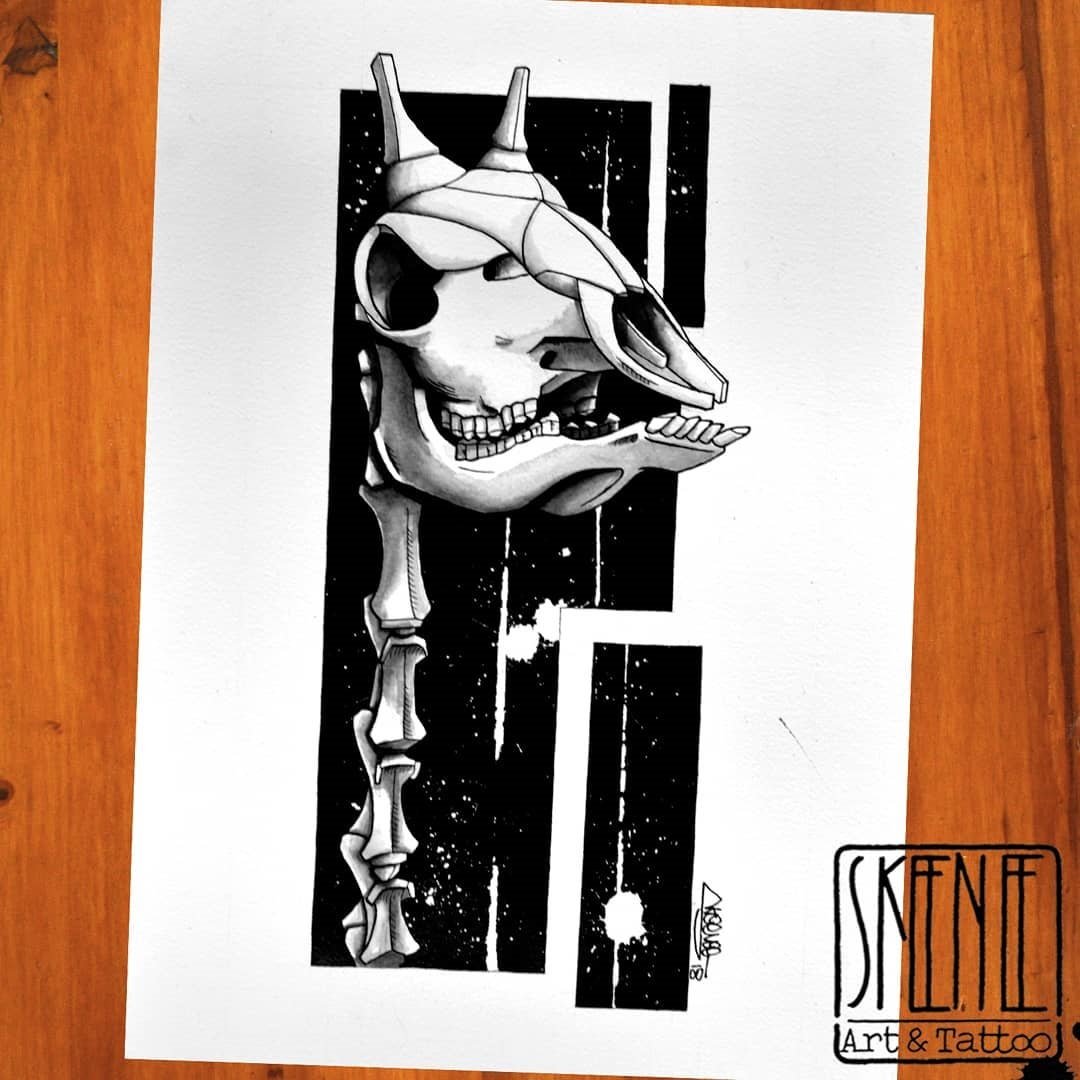 Tip of the day:
Place the palm of your hand inside of the curve & use it as a pivot point for increased line precision
If you want to pull nice crisp line in one shot, you should always try to lay the palm of your hand inside the curve you are drawing, not on the outside. Your palm will then act as a pivot point and you will have proper support all along the line you are pulling.
One simpler way to explain this: always pull curves toward you, never push them away. Turn your paper or change the position of your body if you see you are not inside the curve you are about to draw.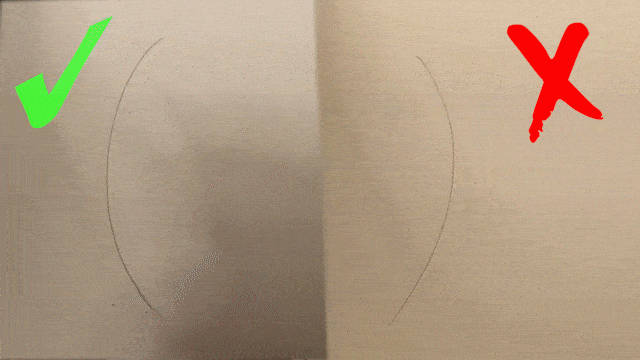 As you can see on the right side, my hand is at the exterior of the curve and I am starting to lack support & precision at the end of the line.
$SKULL
Always be on the lookout for QR codes in my YouTube videos, those will have BIG payout for a very limited amount of people (1 or 2). Subscribe so you get a warning when my videos are released.
500 $SKULL have been hidden in the description of one of my last 10 videos.
Material used:
Pen & Ink Fountain Pen
Noodler´s Black Fountain Pen Ink
Water Brush
Kuretake Sumi Ink
Masking Fluid
Arches Paper
Those are all affiliate links. If you like the material I am using, try to buy it through those links, it will help support my art.
I hope that was helpful, don´t hesitate to ask me questions or send me feedback. By the way this is $SKULL BOUNTY POST, 2K will go to the best comment!
Have a nice day!
Skeenee!

my site| instagram | twitter| makersplace| youtube