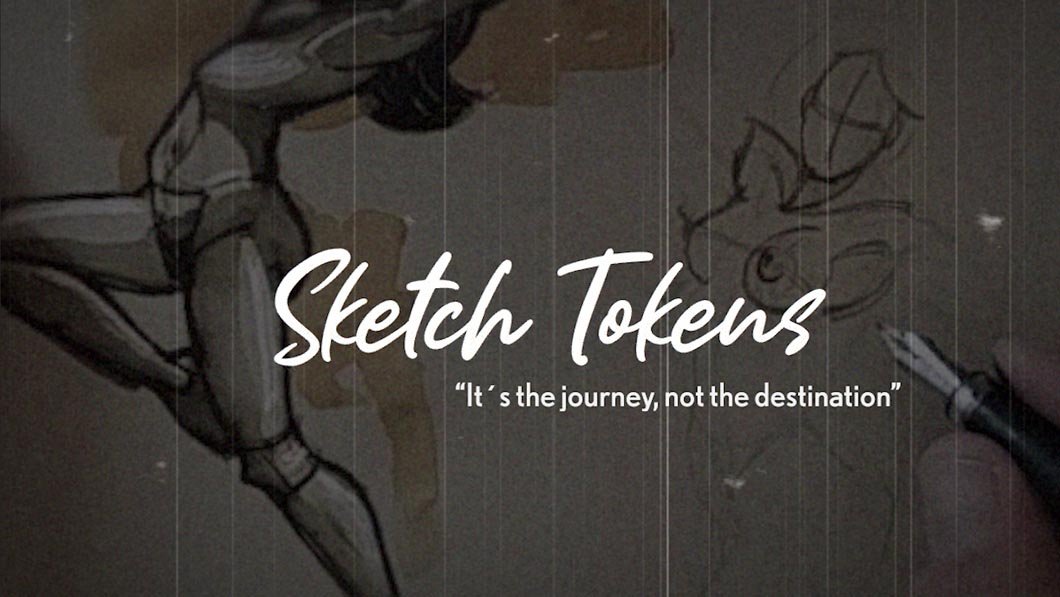 Hi everyone! Today, I present to you a new experimental collection of tokens: "The Sketch Tokens".
Here is the amazing artistic description my collaborator and master of words, Puffin, wrote:
"Sketch Tokens collection by Skeenee; it's the journey, not the destination."
"This series allows you to look directly through the eyes of the artist as he takes you on a journey of creation. Watch as a blank canvas is slowly and methodically transformed into a beautiful sketch. An importance is placed on the production process which is captured to be forever preserved on the blockchain."
D-tube link
All Sketch Tokens will be rare 1/1 editions NFTs. The first ever Sketch Token is featured in Kaiviti Crypto Corner Cafe (CCC) in Cryptovoxels , with an airdrop of sweet $SKULL, my social money. Go check it out for yourself and let me know what you think. I hope you like the concept; I am really motivated and hope to create many more!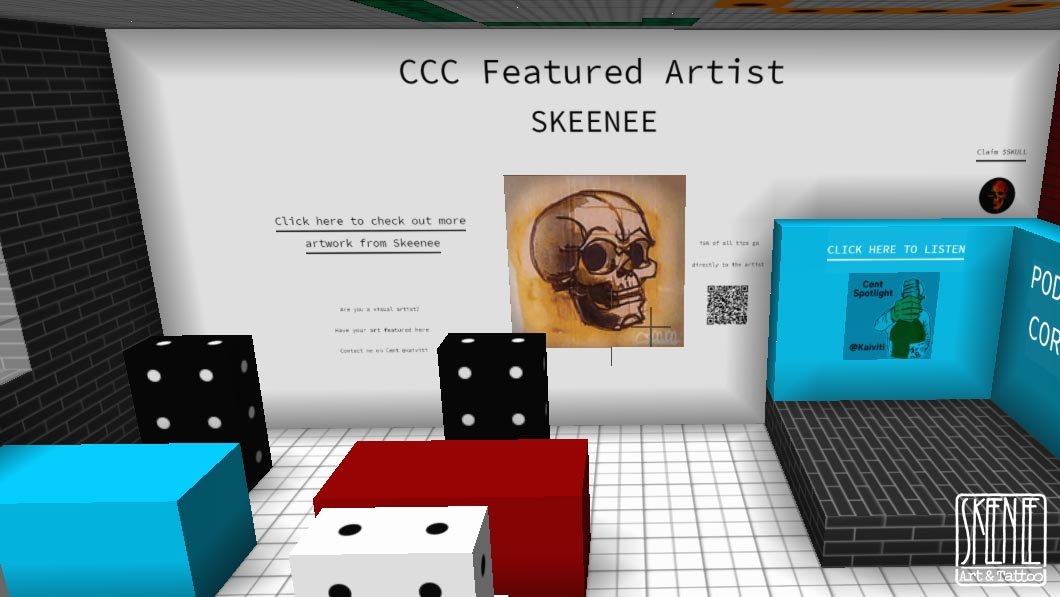 In order to boost the rep of my new collection, I will be doing a giveaway of the first Token: Sketch Token 01 | Human Skull.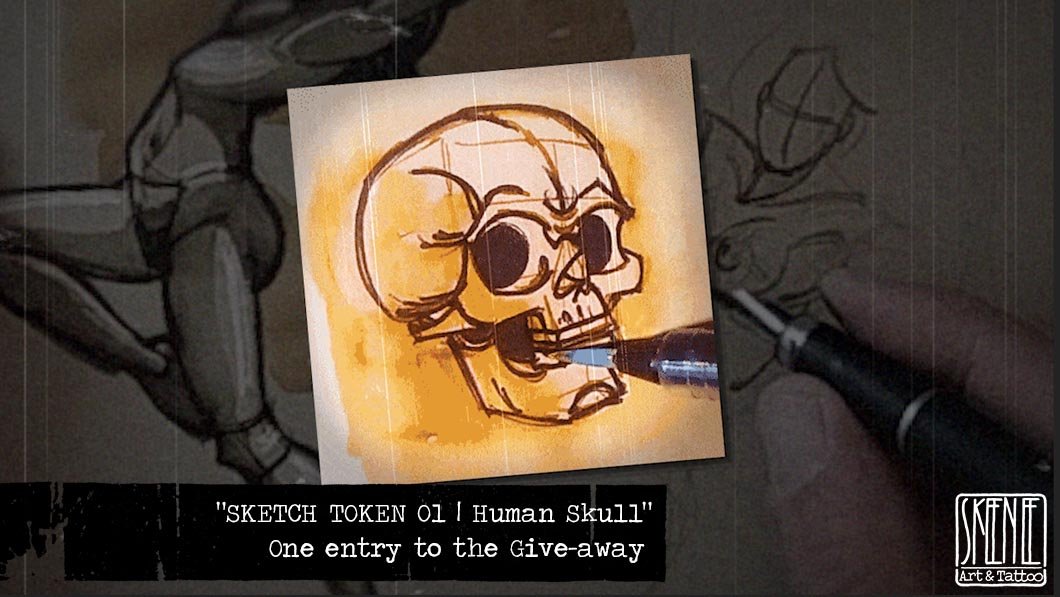 There are 4 ways to enter the competition:
Everyone can claim up to 4 entries to the giveaway. The contest will run until Sunday night and the winner will be selected at random with a wheel of names & announced on Monday. I will contact him/her personally.
I will also be accepting bids on "SKETCH TOKEN 02 | The Walker" & "SKETCH TOKEN 03 | Woman Kneeling". Be one of the first to own this new type of tokens; enter my giveaway or bet on one of these two!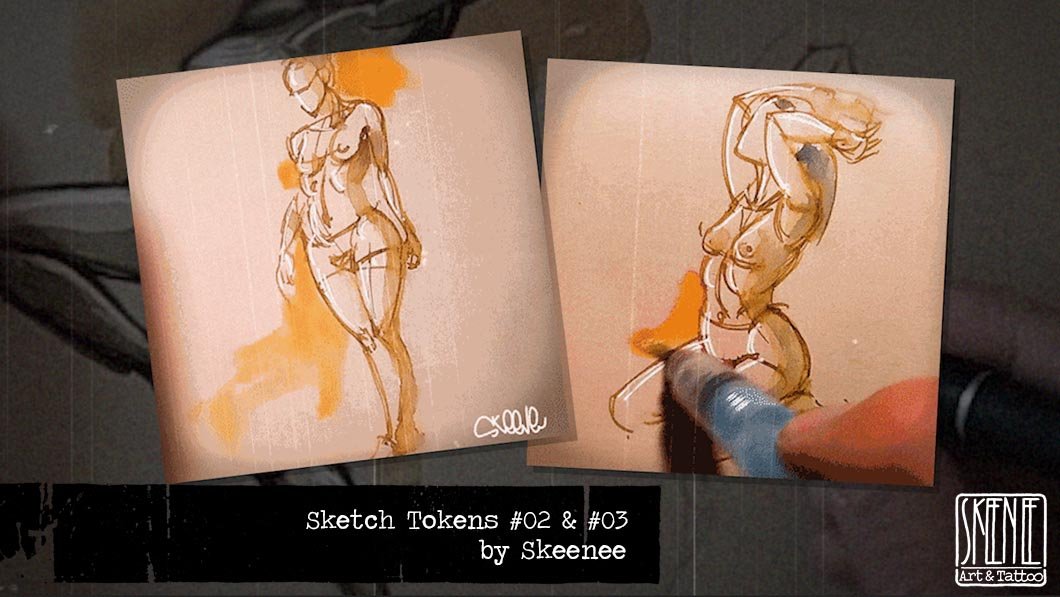 The Sketch Tokens 02 & 03 are featured in my Cryptovoxels´ Skull Gallery. I will eventually build a special gallery dedicated to them; in the meantime they will be with my skulls.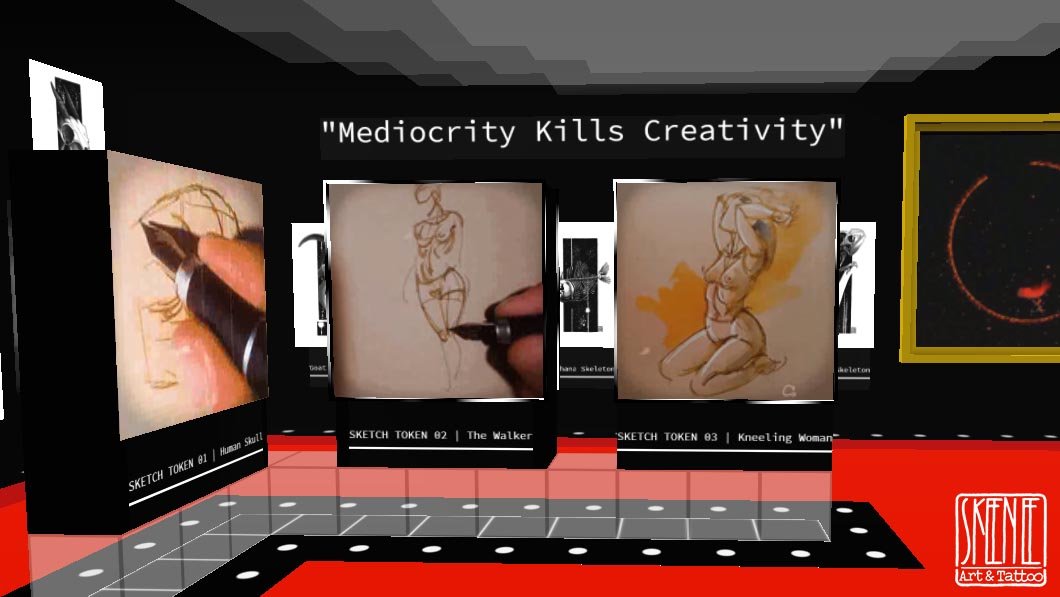 If you have any feedback on how to improve my new tokens, please let me know, I would really appreciate it. It´s an experiment that I really want to succeed, so I will polish and iterate on the concept until it´s perfect!
Thanks a lot for your continued support!
Have a nice day,
Skeenee!

my site| instagram | twitter| makersplace| youtube| Cryptovoxels gallery