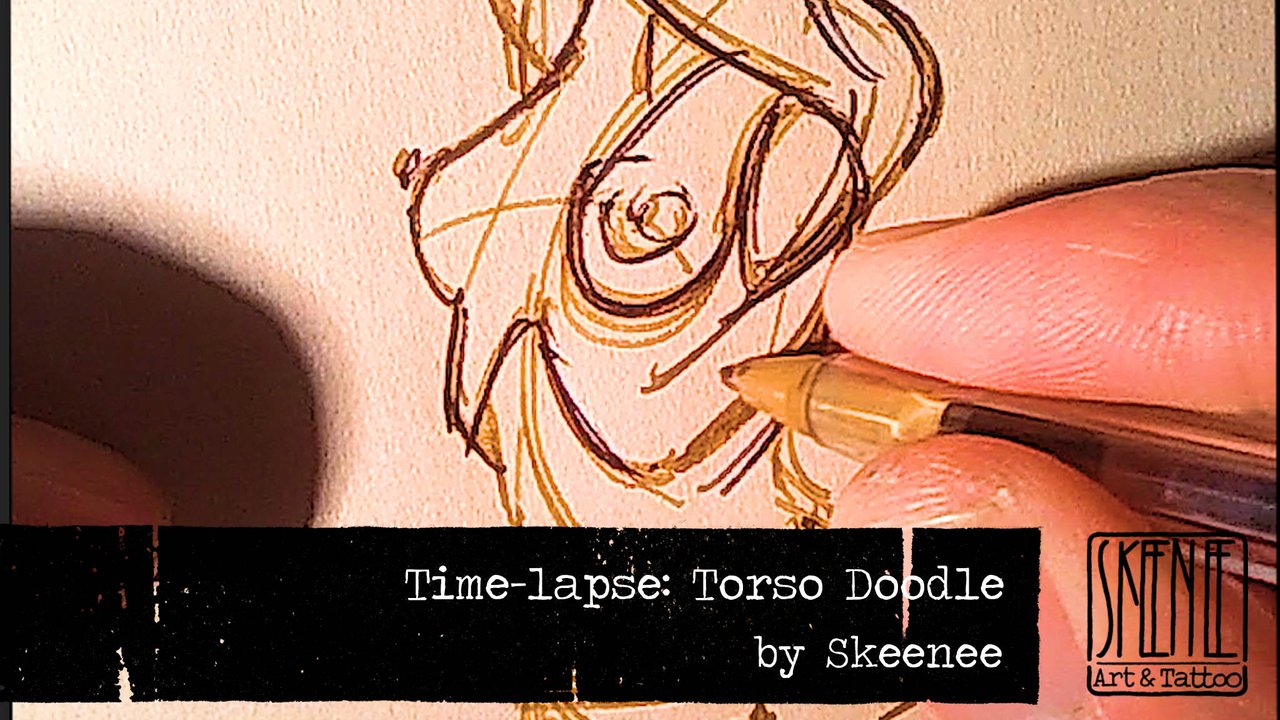 Hi all, I have been very busy on new projects these last days and did not have time to write much. So here is a little time lapse of a torso doodle. I do those to warm ups in the morning to stretch my drawing muscles :P
This 5 minute anatomy study was inspired from a picture for the general pose, then improvised upon.
Drawn with fountain pen | Cleaned up with ballpoint pen | Painted with watercolors & water brush pen |Highlights with white gel pen.
Material used:
Kraft Paper: https://amzn.to/32HIhCc
Fountain pen: https://amzn.to/2Q6Z8Nh
Diamine Ink: https://amzn.to/32K1RO7
Water Brush: https://amzn.to/2LusnW4
White Gel Pen: https://amzn.to/2LW7qCh
Ballpoint Pen: https://amzn.to/2LAg2ja
Windsor & Newton Watercolor Pans: https://amzn.to/2LwM0Nb
Marker: https://amzn.to/32MdqEK
I hope you enjoyed it, don´t hesitate to contact me with your questions.
Prints & originals available on my website, tokenized version of my art on Makersplace.
Have a nice day,
Skeenee!

my site| instagram | twitter| makersplace| youtube