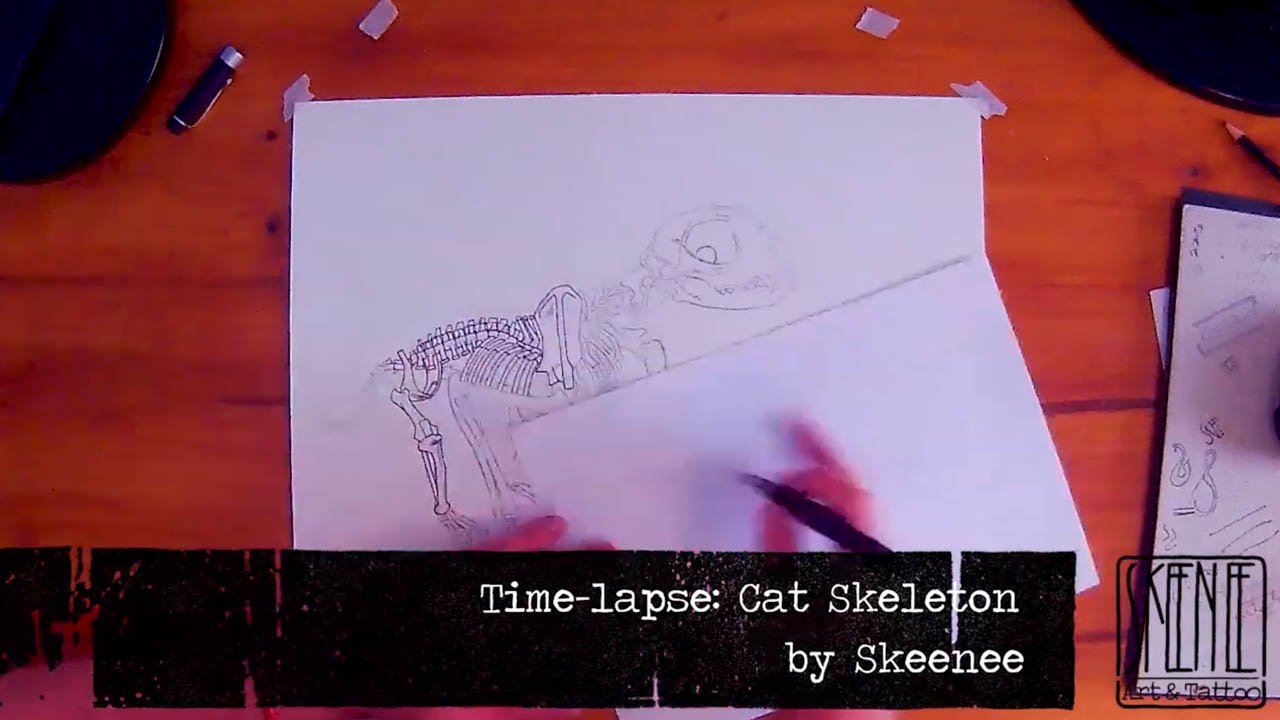 Hello everyone! Today´s time-lapse is a cat skeleton, drawn with fountain pen and shaded/inked with Sumi ink on Arches paper. This piece has already been sold but you can find prints on my website, and limited edition(10) crypto collectibles on my Makersplace store.
Enjoy the time-lapse:)
If you like my drawing time-lapses, please consider subscribing to my YouTube or D-tube channels!
I will now post a few pictures of the different stages of production with a quick description of my process.
Cleanup
In this stage I use my finest fountain pen and do a first ink pass on all the lines.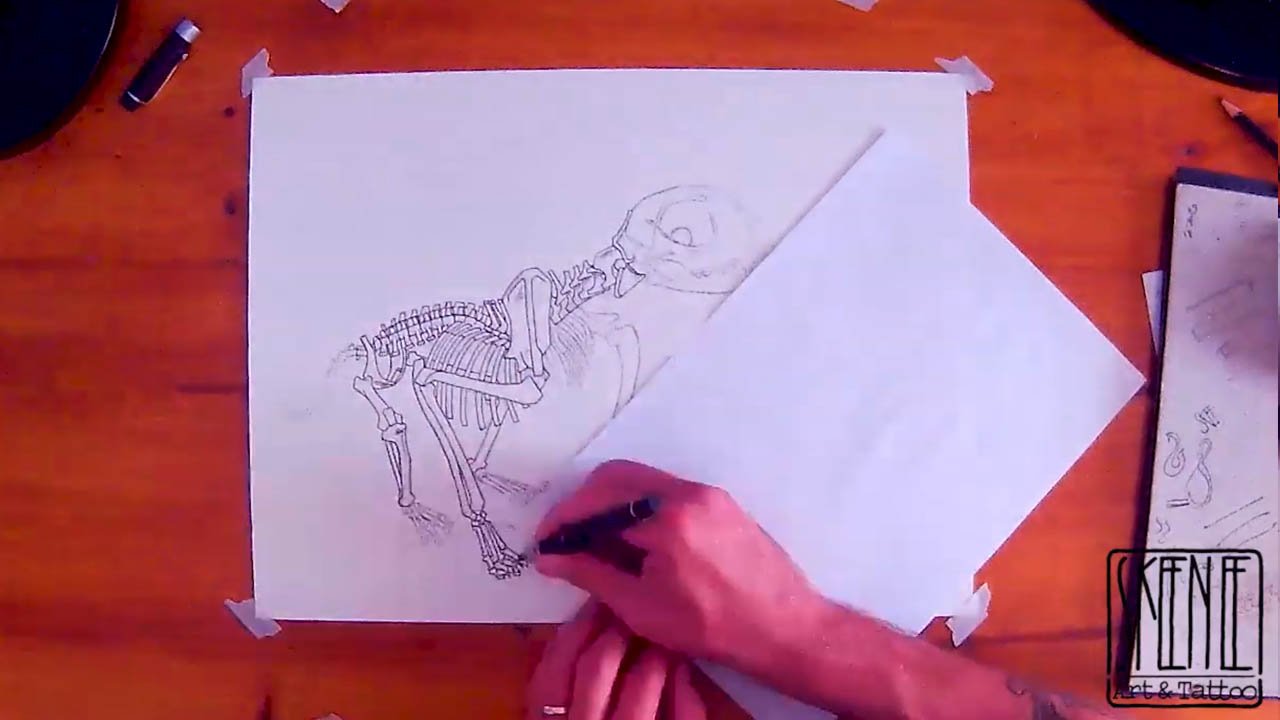 Lineweight
With a thicker fountain pen I do a second pass on some select lines to increase depth.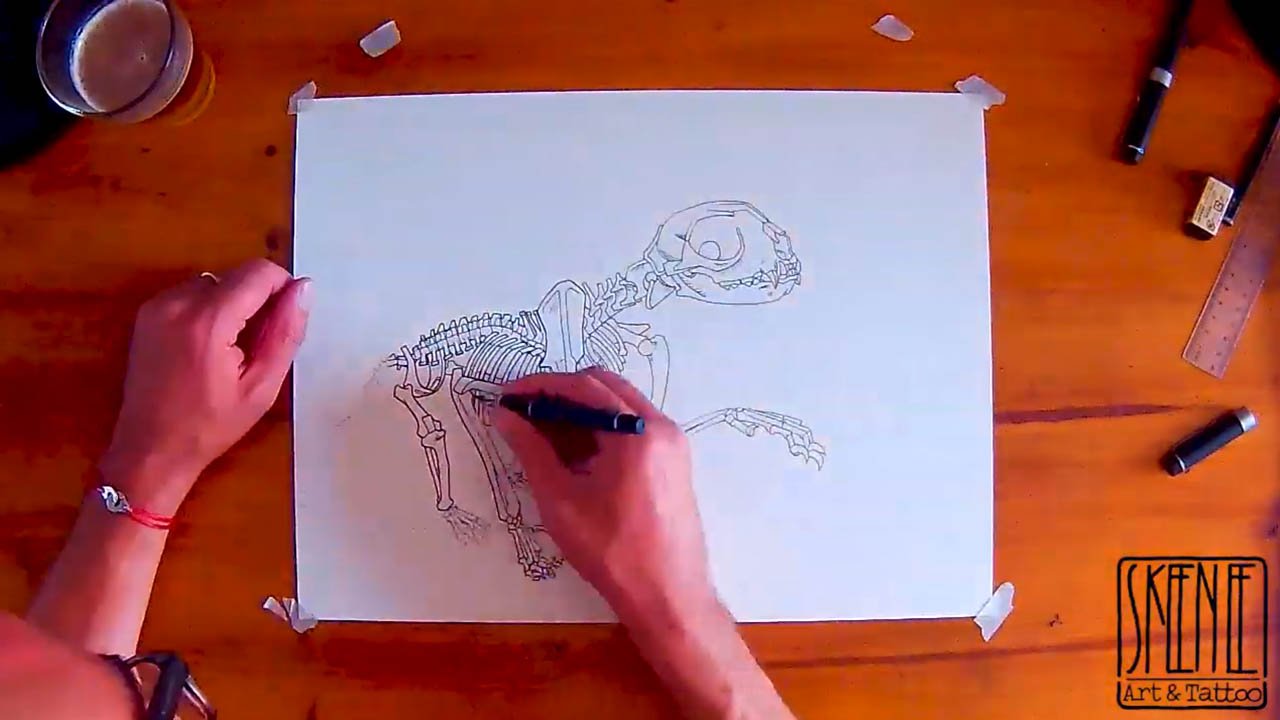 Inking
Now that the lines are down, It´s time for me to ink the background, a tricky process in the tight spots like ribs and the spine. I laid a mask on the paper with masking fluid before inking the background in order to have the trashed background look.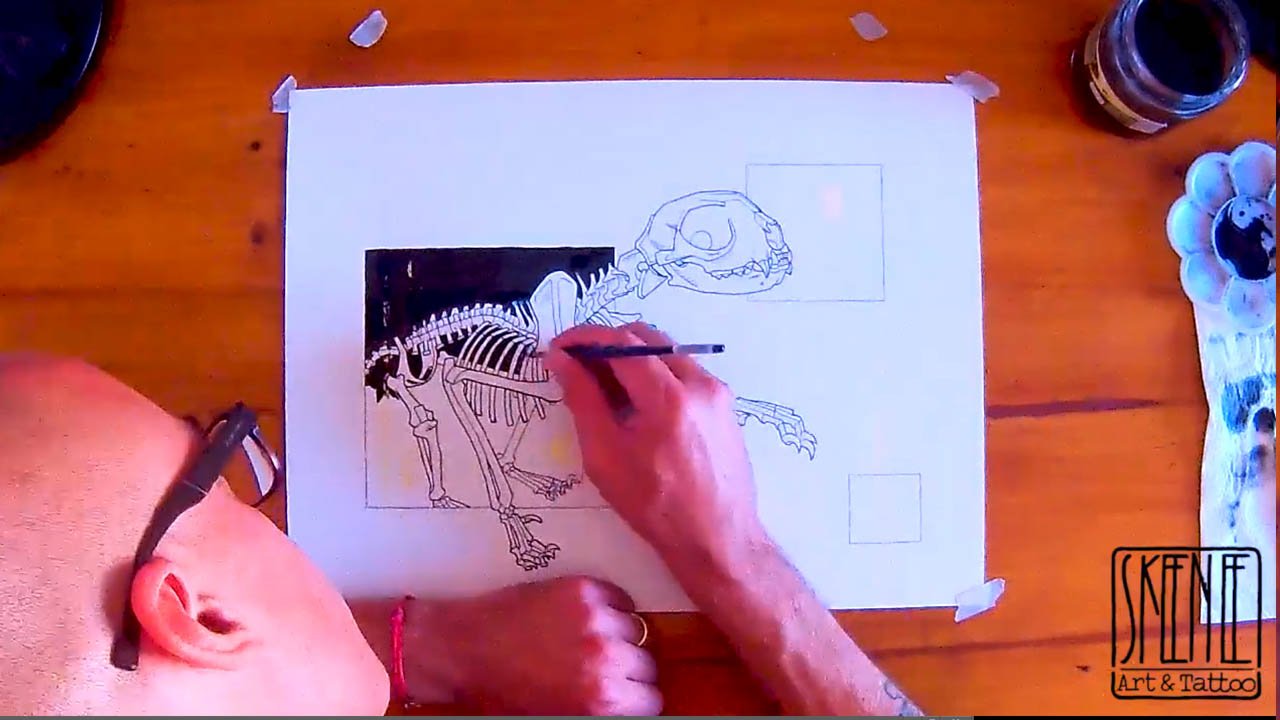 Shading
Finally I shade the piece superposing various ink layer of different concentrations, starting from the lightest to the darkest.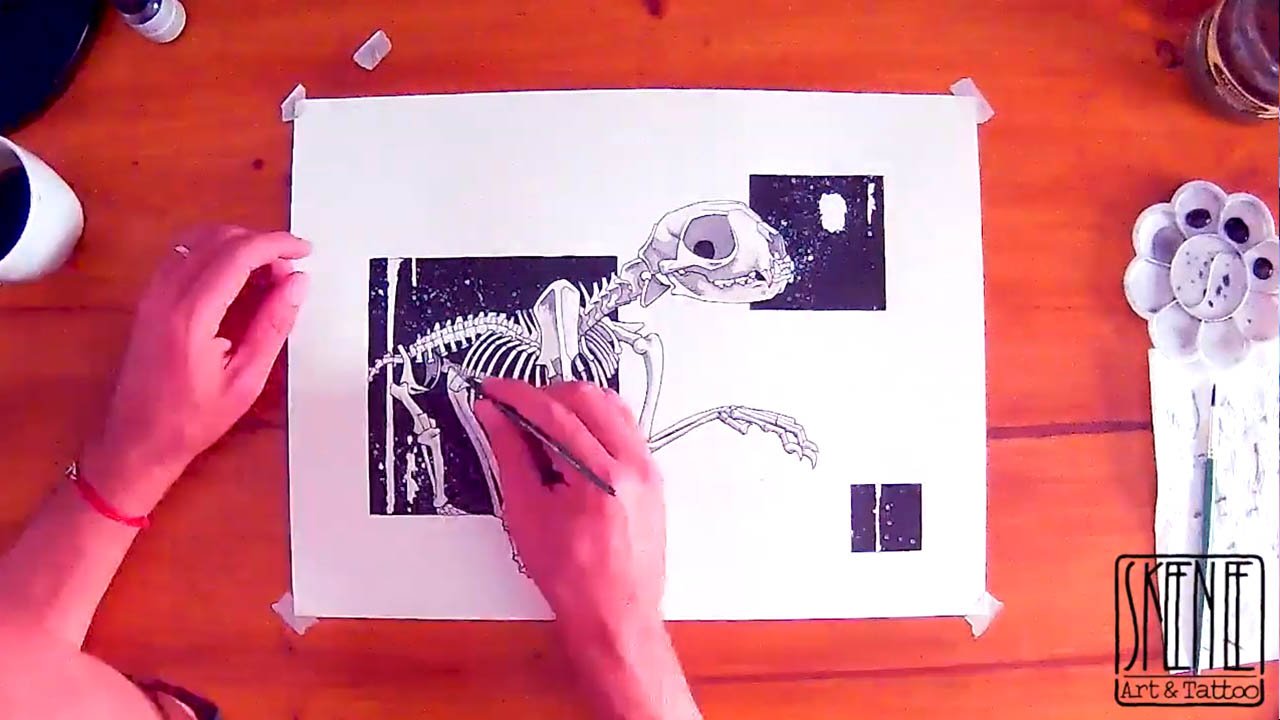 And here is a picture of the final piece!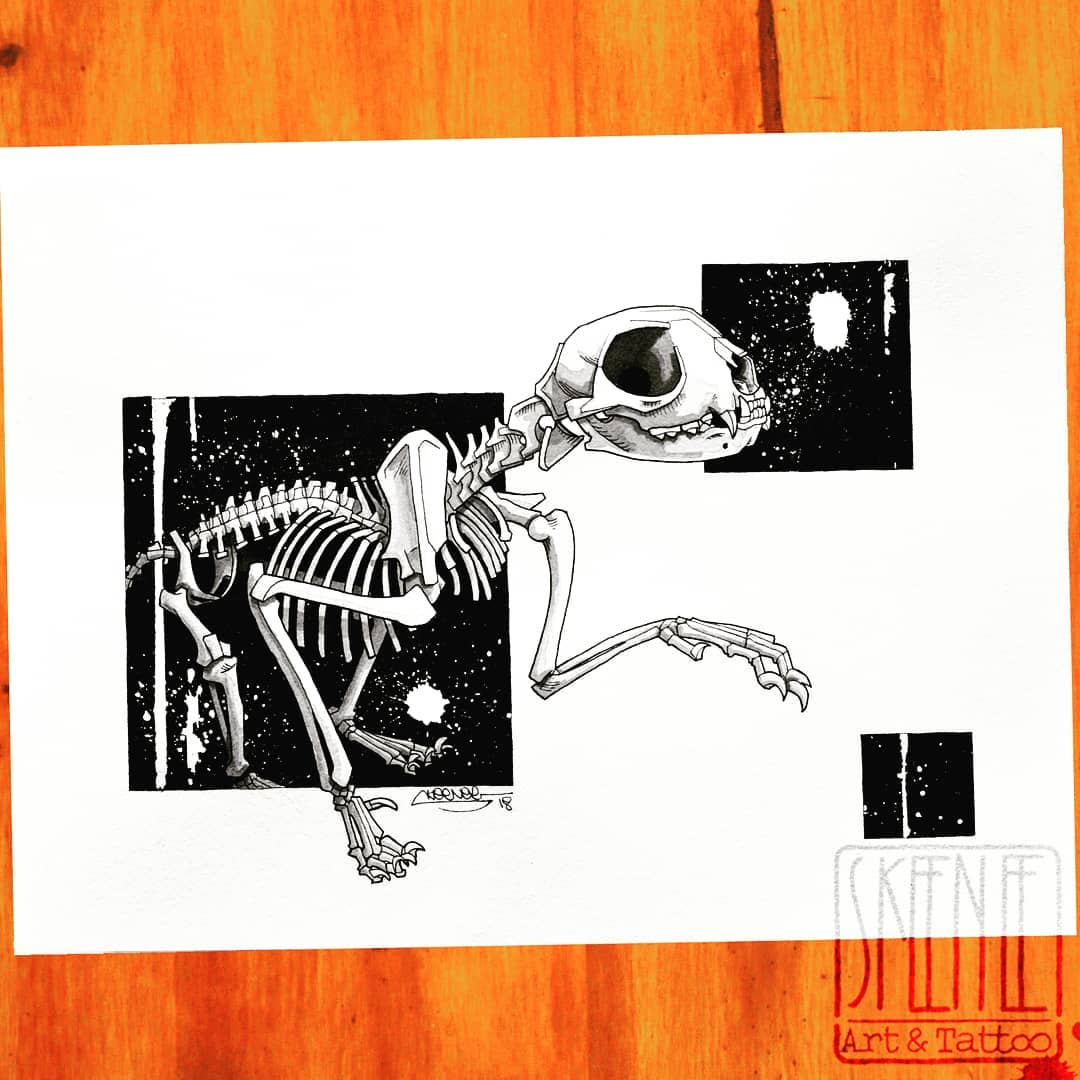 Material used:
Pen & Ink Fountain Pen
Noodler´s Black Fountain Pen Ink
Water Brush
Kuretake Sumi Ink
Masking Fluid
Arches Paper
Recent posts
I have lately written a bunch of posts about my process, go check them out!
Speed Doodles: Birdies
Speed Drawing: Little Blue Bird on a Gold Sun
Speed Doodle: Birdie on an Ornament
Speed Doodle: Torso Study
Speed Drawing: Hornbill Skeleton
Speed Drawing: Takin Skull
That is all for today, I hope you liked this post. Send feedback and questions my way, I´ll try to answer them the best I can:)
Have a nice day!
Skeenee!

my site| instagram | twitter| makersplace| youtube