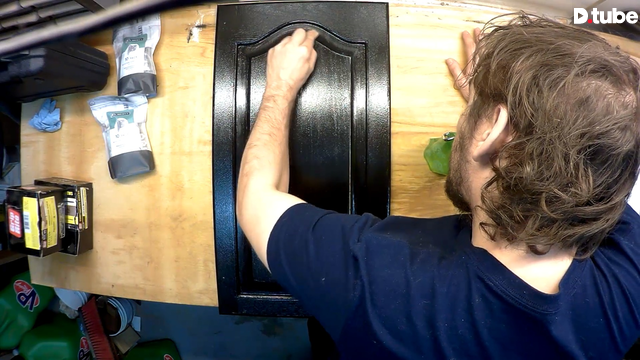 ---
My friend has helped me build a kitchen island and I am working on the cabinet doors. I have already primed and painted the doors but to match what is currently in the kitchen I sanded along the edges of the cabinet designs just like the old cabinets had.
By wrapping a stick with sandpaper I can work along the edges to remove the black paint to reveal the coat beneath. Some people use a special painting tool to add a line of paint though I did not have this machine. And seems taking the paint off looks just as good as long as the coat under the paint is the color you want to expose.
Using water I wet sanded using a series of fine sandpapers afterwards to get rid of scuff marks.
I should have used a gold color under the black paint, as my primer was white and the color does not match what the currently cabinets in the house have. Though its a small detail probably overlooked by most.
---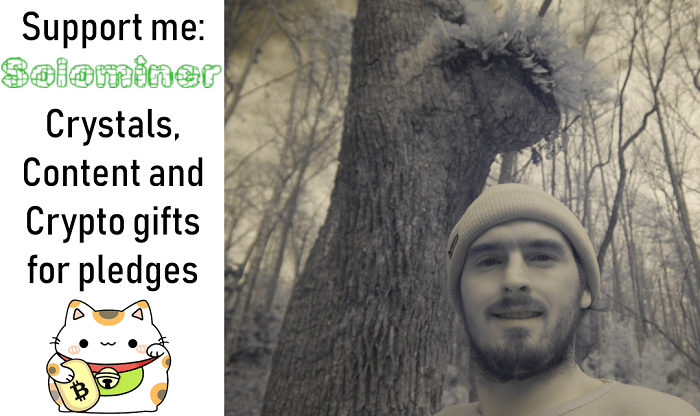 Addresses below to help me buy better camera equipment and support me to travel to locations to do photo and video and overall great blogs in new places. I would be happy to list some of the contributors in my posts for donations that help me along the way.
| Coin | Address |
| --- | --- |
| BTC: | bc1qhfmvd2gywg4fvrgy2kkkkyqta0g86whkt7j8r7 |
| LTC: | ltc1qdyzm5cwgt8e2373prx67yye6y9ewk0l8jf3ys9 |
| DASH: | XkSqR5DxQL3wy4kNbjqDbgbMYNih3a7ZcM |
| ETH: | 0x045f409dAe14338669730078201888636B047DC3 |
| DOGE: | DSoekC21AKSZHAcV9vqR8yYefrh8XcX92Z |
| ZEN: | znW9mh62WDSCeBXxnVLCETMx59Ho446HJgq |
---
---
▶️ DTube