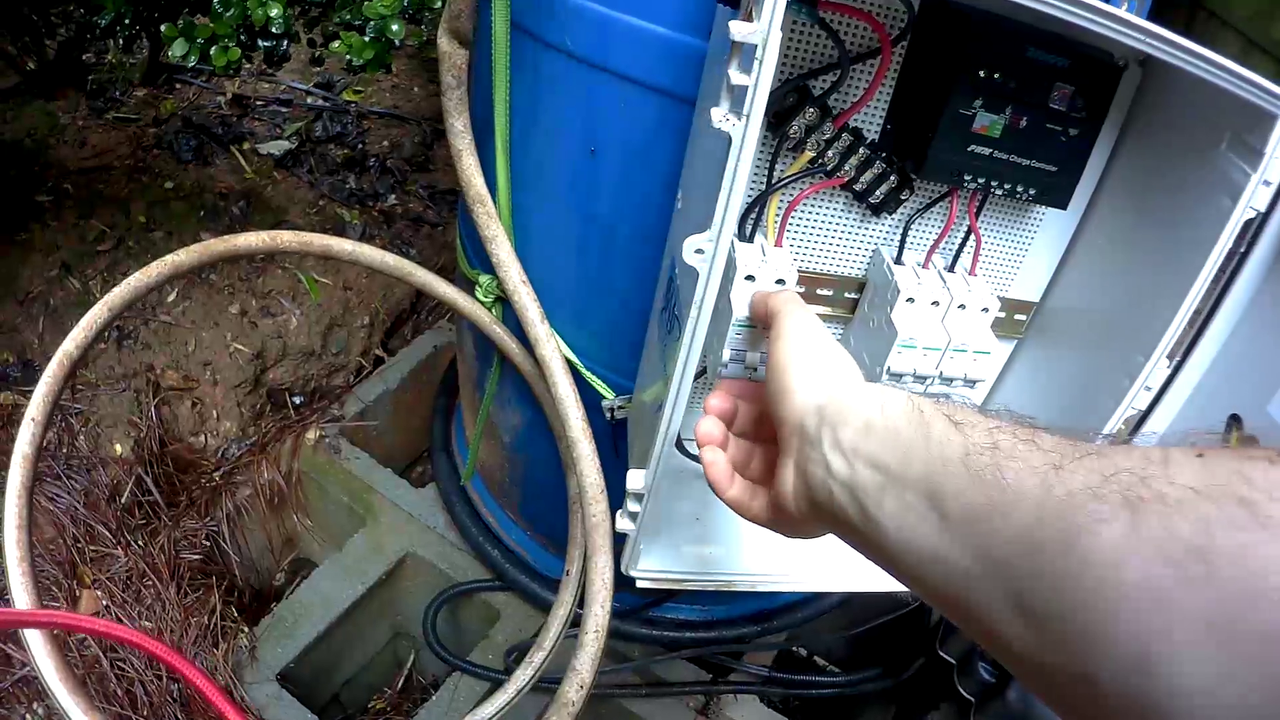 ---
With summer and the humidity ramping up, I am finding myself with a surplus of water coming off the two air conditioners, every few days I have over fifty gallons of water collected from our AC units.
During the winter there is no water to collect, but when the AC units are used in the spring, summer and fall I have quite a supply of water.
Since the water sits outside for awhile I wouldnt drink it unless I boiled it. But it does make good water for all the plants on the property. So on a day like this, my main fifty gallon barrel has filled up and due to recent rains I do not need any water from it. So I used my auxiliary fifty gallon barrel and pump water into it. It takes my pump about fifteen minutes to move that much water. And I am glad my new solar set up I built is not letting me down like the kits have I have purchased in the past.
I switch hoses to pump into the barrel, as I usually use a short hose just for filling up my buckets. Later on in the video I use a little water from the auxiliary barrel and water some planters that are hanging near by.
If the video has trouble playing, please use my IPFS Gateway instead of D.tube's by following this link
---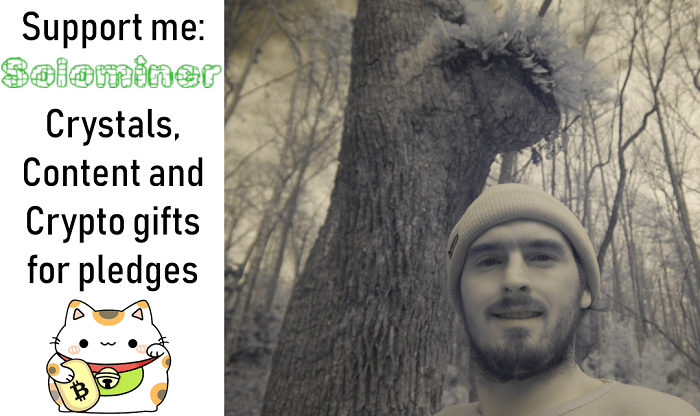 Addresses below to help me buy better camera equipment and support me to travel to locations to do photo and video and overall great blogs in new places. I would be happy to list some of the contributors in my posts for donations that help me along the way.
| Coin | Address |
| --- | --- |
| BTC: | bc1qhfmvd2gywg4fvrgy2kkkkyqta0g86whkt7j8r7 |
| LTC: | ltc1qdyzm5cwgt8e2373prx67yye6y9ewk0l8jf3ys9 |
| DASH: | XkSqR5DxQL3wy4kNbjqDbgbMYNih3a7ZcM |
| ETH: | 0x045f409dAe14338669730078201888636B047DC3 |
| DOGE: | DSoekC21AKSZHAcV9vqR8yYefrh8XcX92Z |
| ZEN: | znW9mh62WDSCeBXxnVLCETMx59Ho446HJgq |
---
---
▶️ DTube
▶️ IPFS