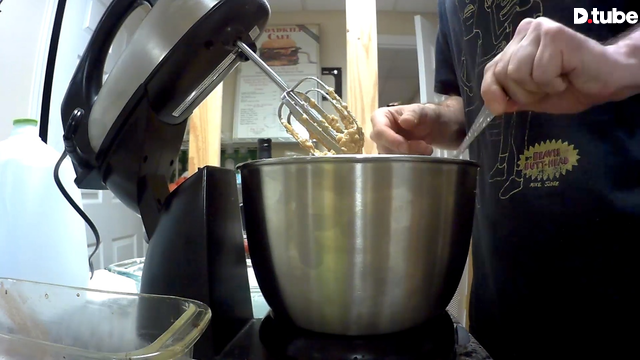 ---
During a stormy day, I worked in the kitchen to make two trays of some snacks with left over apples. I tend to keep apples in the house but as they get old I cook them down and made desserts out of them instead of tossing them.
I I blended the apples and then cooked them on stove top until they turned brown. From there I made a dough using arrowroot, almond and coconut flour. I added almond milk and used a little melted butter in the mixture. My stand mixer took the wet and dry ingredients and mixed them together pretty well. Though with my stand mixer manual intervention is needed to get the clumps off the sides.
I console the the dog as the stormy weather shakes her up. After the storm passes shes doing better.
After dog pats I place the mixture from the stand mixer and add it to coconut oil covered glassware for the oven. The oil helps stop sticking to the glass and makes their removal easier.
They came out real good, a good snack to have at any time or to add to ice cream.
---
▶️ DTube