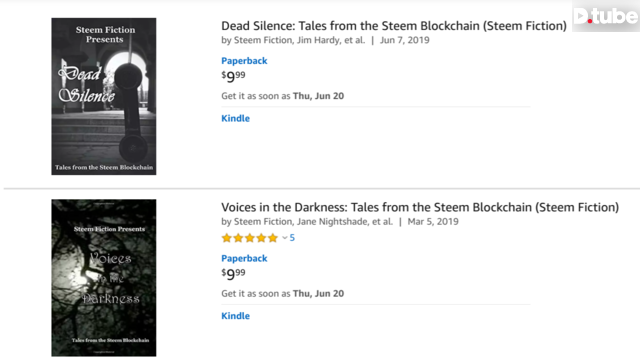 ---
@SteemFiction (the team that brought you the collection of supernatural tales *Voices In The Darkness) has published a brand new collection of short stories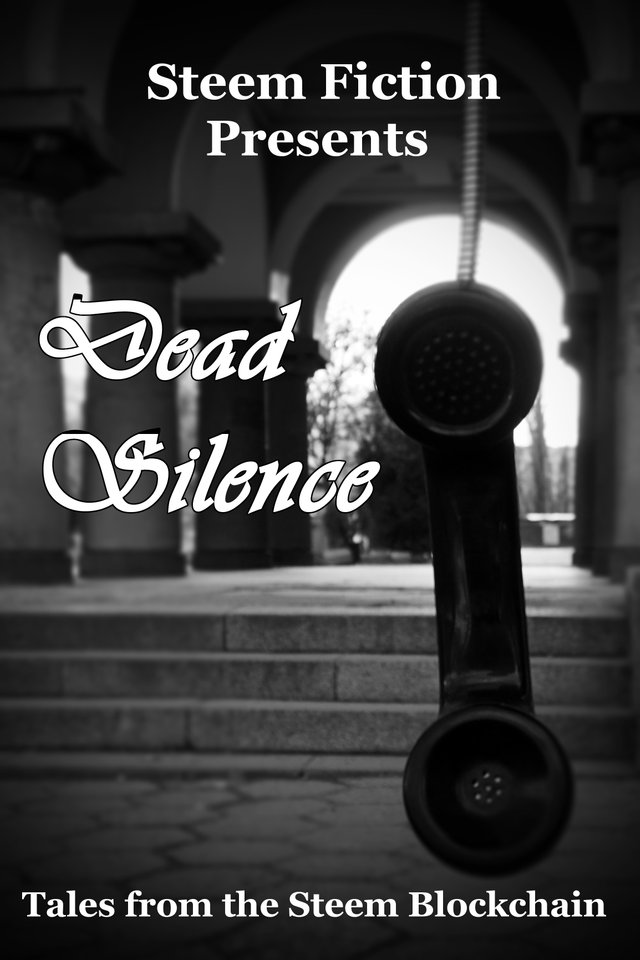 @jeezzle, @manoldonchev, @stinawog, @giantbear, @blueeyes8960, @jayna, @janenightshade, @improv and @felt.buzz have each written a tale based on the theme of MURDER
The NEW @steemfiction book is available in the KINDLE edition on Amazon NOW: https://www.amazon.com/Dead-Silence-Tales-Blockchain-Fiction-ebook/dp/B07SKQLRY2
AND NOW…
...it is also available in PAPERBACK!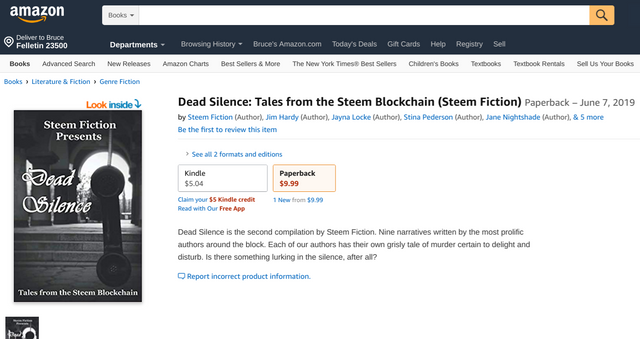 Buy it NOW!
https://www.amazon.com/Dead-Silence-Tales-Blockchain-Fiction/dp/1072083337/
…
To celebrate the release of our NEW book (Dead Silence) we are making our first book (Voices In The Darkness) available for FREE on Kindle for a very limited time!
Yes! From Friday 14th June until Tuesday 18th June you can get a FREE Kindle copy of our first book Voices In The Darkness. You don't need a Kindle to read the Kindle version (you can read it using Amazon Cloud Reader or the Kindle app you can use on your phone)
You will need to visit the Kindle store in the country you live in:
The link to the USA version of the book is: https://www.amazon.com/Voices-Darkness-Tales-Blockchain-Fiction/dp/1798517450/
If you change the .com extension to your country (e.g. .co.uk for UK or .fr for France) you should find it (or search for Voices In The Darkness in the Kindle store
If you do pick up a free copy we'd appreciate it if you could review it for us! And remember if you buy a copy of the new book the earnings go towards helping us to publish the NEXT book!
…
YouTube version of the video:

...
REVIEWS of the last
@SteemFiction
book *
Voices In The Darkness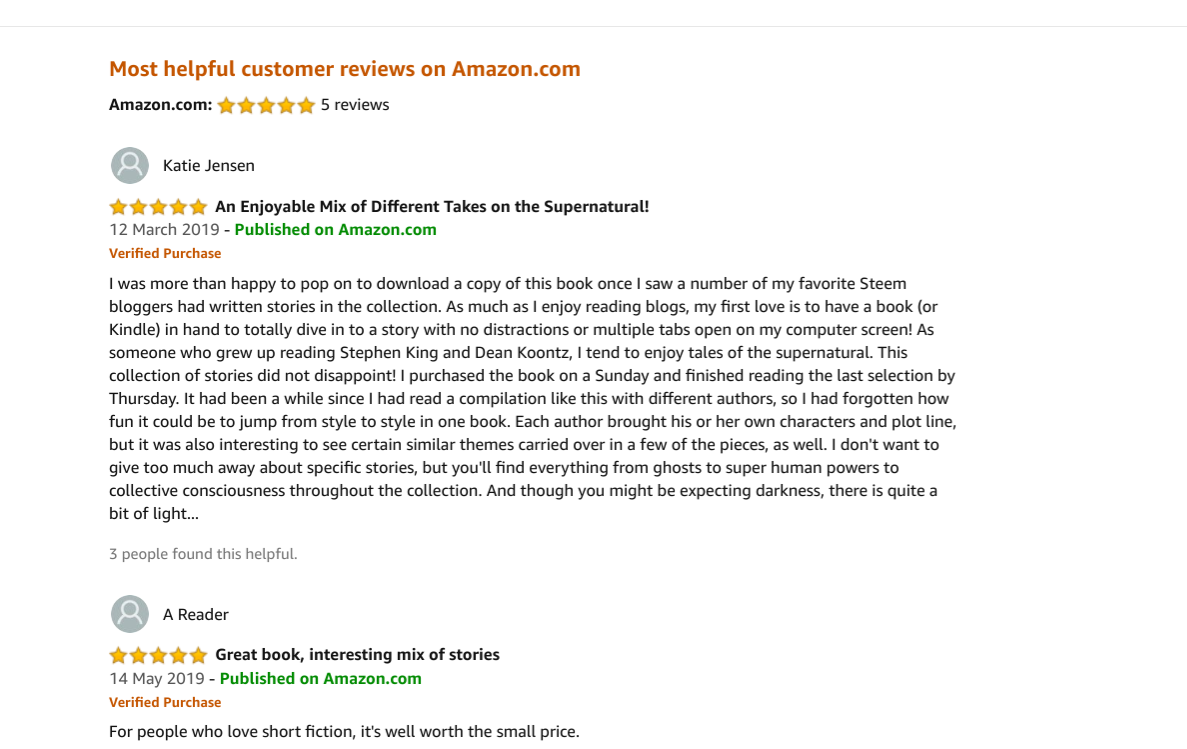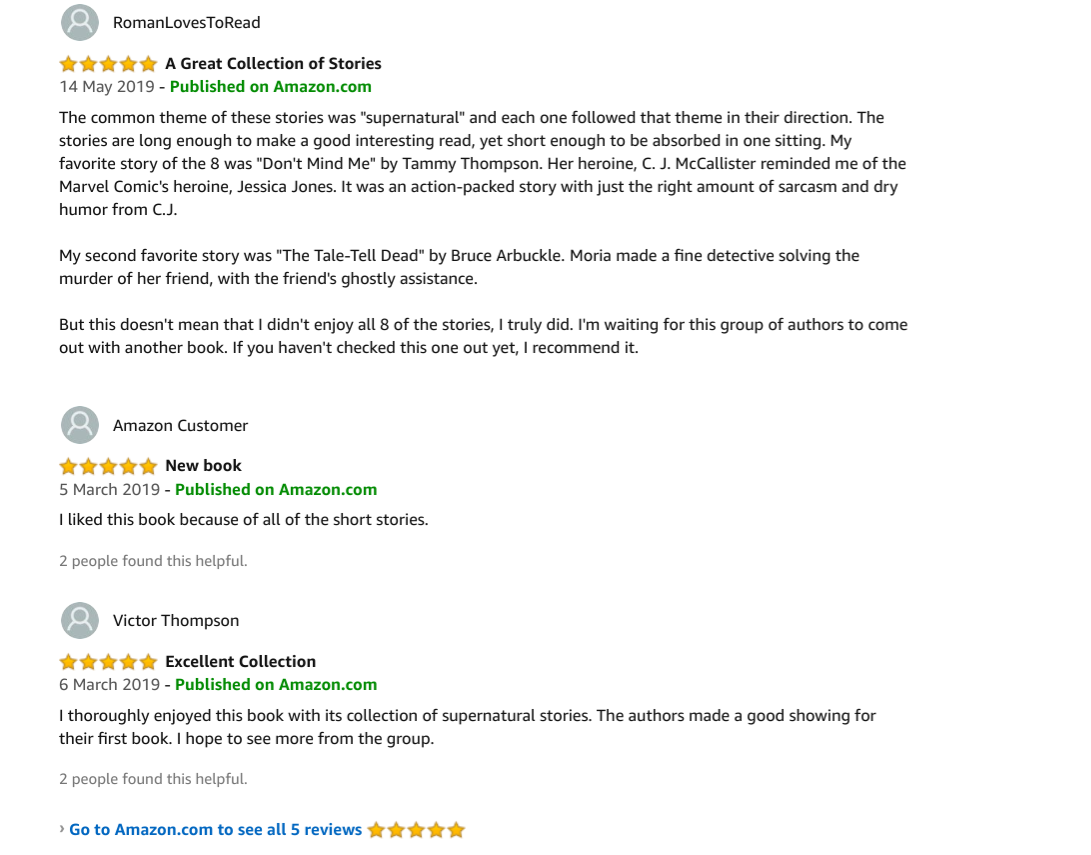 BUY the FIRST @SteemFiction book, Voices In The Darkness on Amazon:
https://www.amazon.com/Voices-Darkness-Tales-Blockchain-Fiction-ebook/dp/B07P778X5T/
@SteemFiction would like to give special thanks to @jeezzle who has worked extremely hard to motivate the other writers, and to put the book together. The photograph used for the cover of Dead Silence was taken by @manoldonchev. The video and gifs were produced by @felt.buzz
Help @SteemFiction in its mission to reward its writers and publish their next book!
Delegate to @steemfiction:
25SP
50SP
100SP
250SP
500SP
1000SP
---
▶️ DTube
▶️ IPFS