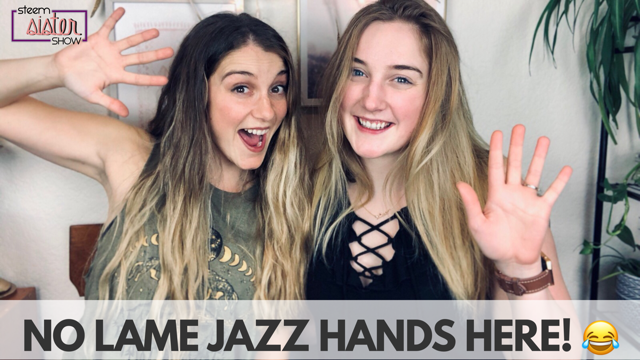 ---
Hi Steem Fam!
It's been a hot minute since we posted a Show outtake! Sorry we've been letting ya'll down - but sometimes they are just too cringy to post! I've been saving this little gem for a moment when we took a week off. (Which randomly ended up being this week) Mary had a few people quite at work and has been working double shifts and the poor thing called me totally distraught because she couldn't figure out a day to film. SO to keep you entertained until we hitcha with some episodes next week - here is a little show outtake!
Mary caught me doing some pretty pathetic jazz hands and decided that it was her duty as a sister to help correct me. If you've ever wanted to see proper jazz hand technique (I know you have) ... then this video is for you. 😂

Still Accepting Questions for - Happy Fall Ya'll!


Is this topic cheesy... yes. Are we freakin' excited? You bet yur ass. We think it would be fun to start doing an episode theme every season change to talk about what we look forward to with the upcoming season, what we don't like and all that jazz. We live in the perfect spot for fall because the air is cool and there is an abundance of colorful, crunchy leaves. Not to mention our pumpkin spice latte game is on point because we live in the coffee capital of the US. So we are bringing it next week!
So send us your questions on "Fall". If we choose your question - we'll send you 2 steem.

With Love,
The Steem Sisters
@coruscate and @maryjaney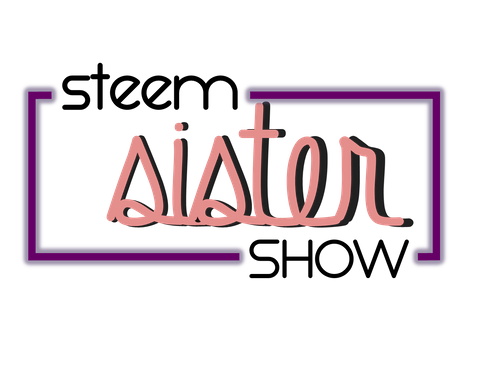 ---
▶️ DTube
▶️ YouTube