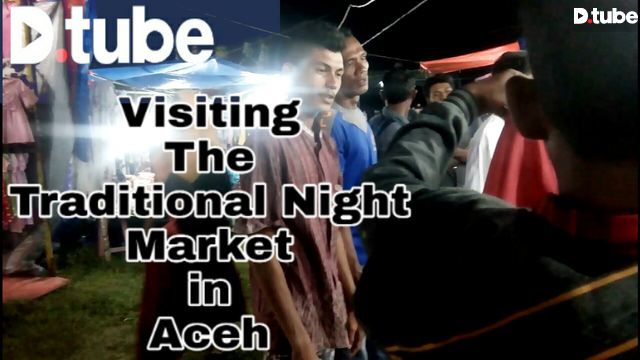 ---
Hi @dtube ...
The following is our visit to the largest traditional night market held in Sigli City, Aceh, Indonesia.
Visitors to the traditional night market in the city of Sigli are experiencing crowded visitors, visitors who come tonight consist of various regions, both local residents and residents outside the district.
The night market this time is one of the most complete night markets ever in this city, be it clothing merchants or typical culinary vendors.
Now, to see how exciting it is to visit us at the traditional night market this time, watch the video until it runs out.
Dah, gitu aja..
﹏﹏﹏﹏﹏﹏﹏﹏﹏﹏﹏﹏﹏﹏﹏﹏﹏
My Youtube Channel:
http://youtube.com/c/sudutpndangjourney
WorldPress:
http://sudutpandangjourney.worldpress.com
Twitter:
https://twitter.com/sudutpandangddy
Whatsapp: 📟 [+6281362009525]
---
▶️ DTube
▶️ IPFS