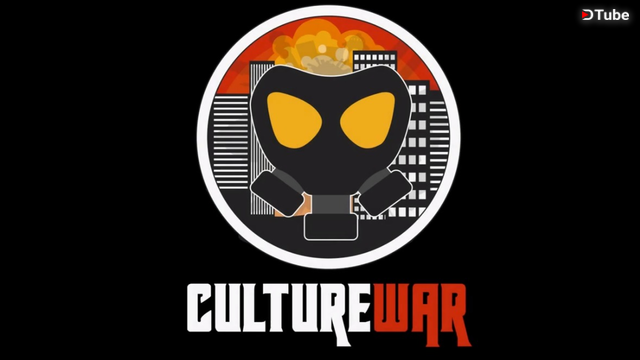 ---
Leftist violence is often unreported and we are constantly told about right-wing terrorism/violence and how it's on the rise. This just isn't true.
Follow CultureWar on Twitter: https://twitter.com/@culturewarusa
Donate on SubscribeStar: https://www.subscribestar.com/culturewar
CultureWar is a big advocate of cryptocurrencies. Fight the big banks and remove the middlemen from your financial life. Support us by donating crypto to an address below or using one of our affiliate links below. This channel is 100% funded by YOU! Together we can bring our societies back to greatness.
Help support the channel by donating crypto to an address below:
BTC - 1C3bEvdeZypPyJKn4MUyS5ZLuVcu1kNmz7
BCH - qpejs2fx9m4ma50xnzp49l7awd464tyf5sna0cv7wd
DOGE - DJ16bhQodVzUBrN4hghoa5n9WnQHnZMBb9
ETH - 0x3Ea24824FdBEc34fD8728Cd4adFD4b3184ab357b
LTC - LVEzqkFdcCFM9yXmUswckpLbakm3sjsCPk
XMR - 4Ap8ocJ2BKh7Thd1ny4GGUVMQSMc1KU2qgceFaQZtLiTZEjva6dNj1jB87Zd64ibCWF4jM9WKfxRh1K7U4iym8AxS28nNiB
ZEC - t1e7fNqoBtTJA5Cmpr32UF4KqqGXcXWEqJB
ZEN - zni9FKZhyVTnBc73mzgeNYB6yssQftwi2xG
We are also a BAT/Brave publisher! - https://brave.com/the897
Use on of our affiliate links below. We only recommend products and services that we use ourselves!
Binance - https://www.binance.com/?ref=11035662
Kucoin - https://www.kucoin.com/#/?r=Pvehy1
FreeBitco.in - https://freebitco.in/?r=9697484
E-mail us if you would like to advertise a product/service. We would love to form some kind of partnership that benefits us mutually! We are also looking for people to collaborate with (debates and/or discussions).
treepi[at]protonmail.com
---
▶️ DTube
▶️ IPFS