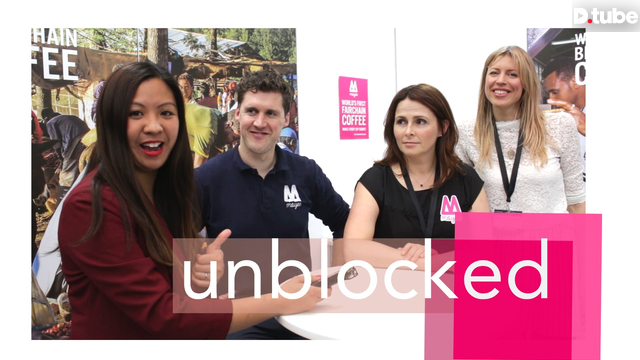 ---
At Blockchain Expo recently, we interviewed Shane and Tara of Moyee Coffee Ireland.
Moyee Coffee is the world's first Blockchain and Fairchain Coffee, and we were very interested to hear about their social conscious project.
They use blockchain to bring transparency to the Coffee supply chain. In doing so, they have been improving lives of Ethiopian Coffee farmers.
Find out more about Moyee Coffee on
Follow them on:
https://www.facebook.com/MoyeeCoffeeIreland/
https://twitter.com/MoyeeCoffeeIRL
https://www.instagram.com/moyeecoffeeirl/
---
Watch this brief interview for more!
It was such a pleasure to speak with Shane and Tara, we wish Moyee all the best and hope to meet them again some day!
We also had a chance to speak with Moyee Coffee co founder Killian Stokes, that video will be up next!
---
We hope that you enjoyed watching this today!
If you have any thoughts or comments, let us know, we'd love to hear from you!
Thanks for watching!
For more behind the scenes and updates, follow us on:
YouTube
Facebook
Instagram
Twitter
Sarah and Red
---
▶️ DTube
▶️ IPFS