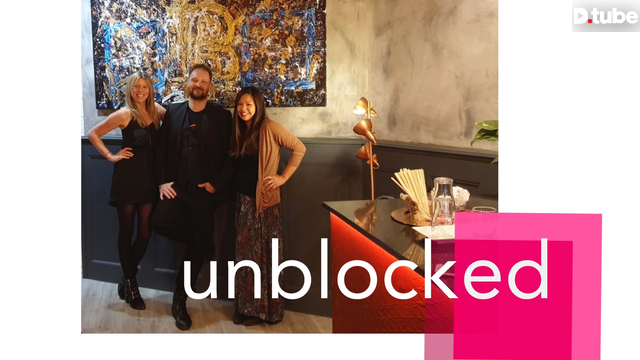 ---
We met up with Vesa Kivinen a few days ago, he is a mixed media artist based in London, and one of the amazing artists in the Crypto world who accepts Crypto for his Art.
We went to see some of his Art that is currently being exhibited in Richmond, London and did a short interview with him afterwards.
Watch the video for the short interview and short clip of the Artwork we saw!
---
Vesa's work has been showcased in many exhibitions, he has spoken in some well known Crypto conferences, and his Art/projects have been featured on BBC World, The Independent, and many more.
He has done some insanely interesting Art and Film projects, that we can't wait to go into with him when we start our podcast series.
You can read more about him on:
He also runs https://www.artforcrypto.com
Follow him on:
https://www.facebook.com/artevocontemporary
https://twitter.com/artbyvesa
http://instagram.com/artbyvesa
---
It was such a pleasure speaking with Vesa, and get to know his story.
As mentioned above, we are going to be starting a podcast soon, and can't wait to do an episode with him, and go a lot more in depth about his work, crypto and life.
---
We hope that you enjoyed watching this today!
If you have any thoughts or comments, let us know, we'd love to hear from you!
Thanks for watching!
For more behind the scenes and updates, follow us on:
YouTube
Facebook
Instagram
Twitter
Sarah and Red
---
▶️ DTube
▶️ IPFS